Couples Who Don't Know Each Other's ATM Pin Should Not Be Married?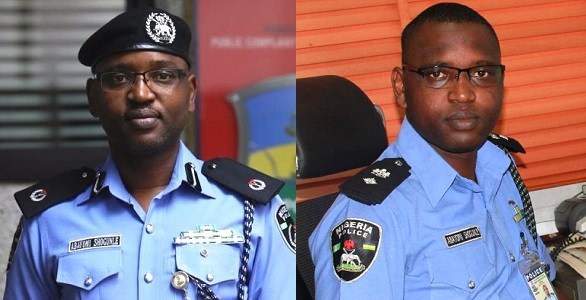 The assistant commissioner of Police, Abayomi Shogunle made quite an interesting remark on his social media page which has gone viral and has elicited mixed reactions from amongst Nigerians.
Mr Shogunle took to his Twitter account recently to shake tables of married couples who are not transparent with each other and reduced the status of their marriage to that of a mere boyfriend and girlfriend relationship.
The Assistant commissioner of police wrote:
"Husband and wife that does not know each other's ATM card PIN are still doing boyfriend/girlfriend runs. Ask your spouse for his/her PIN now. If he/she is not willing to tell you, start praying to God to give you your own better half.

This does not apply to unmarried BF/GF."
READ ALSO: "Don't go through my phone"- Comedian Gordons Reveals How His Marriage Works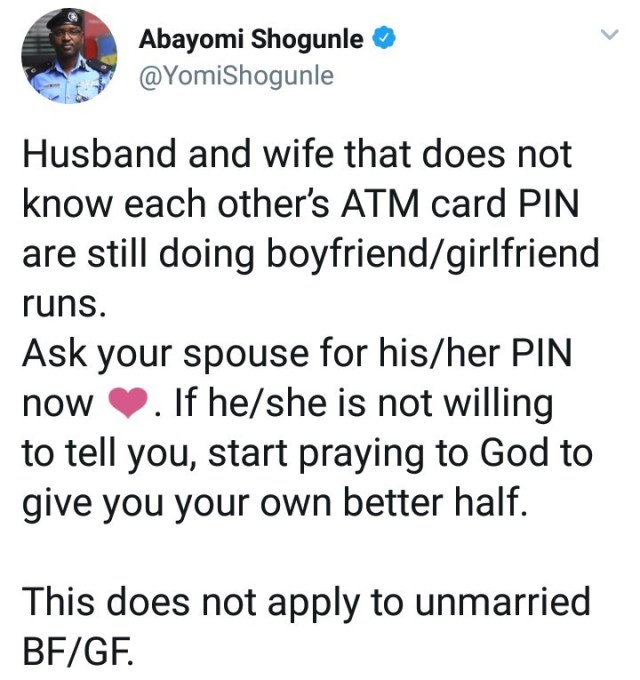 READ ALSO: Why You Shouldn't Hide Properties You Own From Your Spouse: Eucharia Anunobi To Married Couples
A man who claimed he was guilty responded, saying; "This one shake my table small. I know my wife's PIN, she doesn't know mine."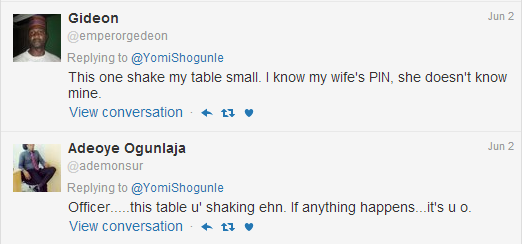 READ ALSO: Husband Slices Wife's Phone Into Two For This Reason…
What do you think? Do you agree or disagree with the commissioner?