Teju Babyface Recounts How His Wife Withstood The Pressure of Childlessness for 6 Years
https://www.instagram.com/p/Bkxp0vsAcZC/?taken-by=tejubabyfaceoyelakin
https://www.instagram.com/p/BkwrbOyglZr/?taken-by=tejubabyfaceoyelakin
Ace Nigerian talk show host and comedian, Gbadewonuola Olateju Oyelakin popularly known as Teju Babyface is by far the happiest man and dad in the entertainment industry at the moment.
The comedian and his wife, former model and make up artist, Oluwatobiloba Oyelakin welcomed two bouncing babies after six years of childlessness (read here).
Teju who had his lavish child dedication on Sunday after returning to the country, has told the emotional story of how he and his wife survived the years of waiting.
According to him, his wife was the strong one with faith as he doubted God at some point. Teju revealed that in all those years, he only saw his wife cry once, and according to him they were short tears.
Teju who married his wife in 2012, mentioned incidences of trolls and how his wife only laughed and continued to wait on God. Today, Teju and his wife have been blessed in a double fold with a son and a daughter.
READ ALSO: Teju Babyface Reveals Why it Will be Difficult to Cheat on His Wife
Read his narration below:
"I was obsessed with beauty as a young man. Ah, I just had to marry a hot wife o. My father was quite concerned about this and cautioned me over and again. 'It takes much more than beauty son; You need a woman of strength and humility', he would say.

I can't claim I really listened. All I can say is that I somehow got lucky and stumbled into you @tobibanjokooyelakin . And then we got married with the same dreams of starting a family that nearly every couple has. Our families too were waiting. Especially mine.

After all, my dad passed away just a few months before we got married and we wanted a (new) child to soothe our pain. And then it didn't happen. Not in the first year. Or 2nd. Or 3rd. Or 4th. And year 5 started and was almost ending the same way.

Ah! And yet in all that time I only saw you cry one time. Just once. Very short tears. Not even when someone wrote the most cruel of comments to a picture you posted on social media in our 4th year of marriage did you cry in my presence.
READ ALSO: Being Childless: Actor, Emeka Okoro Spills on Coping Without a Child After 10 Years of Being Married
Mostly, you would smile and laugh over the aching and longing and say 'God will do it'. I confess now that sometimes I doubted. But you were right and God honoured your faith with double.

May the joy He has given you never be taken from you and may His words remain true concerning us that 'it was said among the nations that see what the Lord has done for them'.

For all who are waiting on the Lord, I say this to you: hold Him to His word! He promised it to you and you must demand it in faith. He will come through. He ALWAYS does for He does not lie. It's impossible. Ahan, He's not a son of man that he should lie. (an excerpt from an upcoming project. Watch out!). "
Here are photos from the lavish children dedication…
READ ALSO: After 19 Years of Childlessness, Bishop Odunze and Wife Welcome Triplets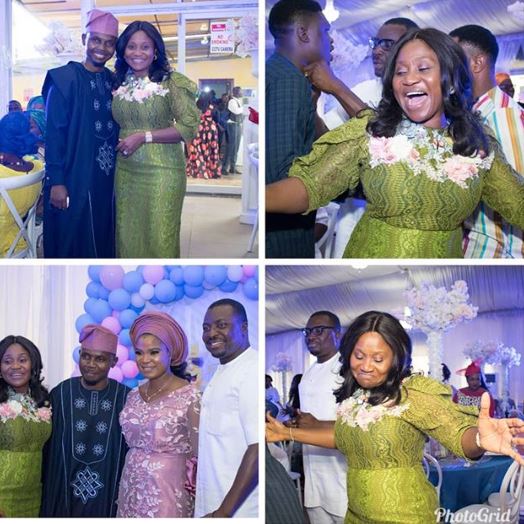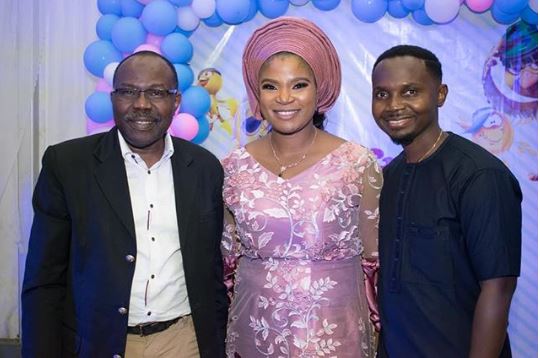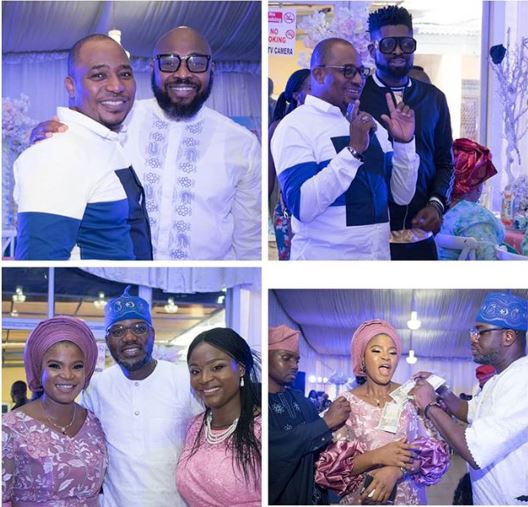 Photo credit: Instagram