Chika Ike Bares Her Life Story In Her Newly Released Book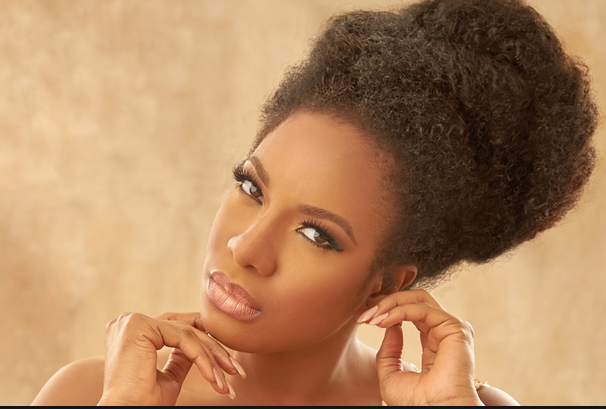 One woman who has chosen to die empty is Nollywood screen diva, Chika Ike.
The story of your life is not meant for your wardrobe, you need to share it with the world. There is always someone, somewhere out there; whom your story would encourage or enlighten or delivered… Whatever, just share it!
Do not die full, empty yourself!
'Emptying yourself' is the only way to leave your footprints in the sand of time.
Someone says the graveyard is the richest place. Why, you may want to ask? It is believed that there are dreams untapped, visions unaccomplished, stories untold and lives untouched in the grave; dead and buried.
Ever since 2005, when she landed her first movie role in the movie 'Sweet Love', Ike has positioned herself as a strong African woman who would never allow circumstances of life to limit her.
Ike, who was once married to Tony Ebireri, and got divorced from him following alleged domestic violence, has revealed why she wrote about how her father rejected her from birth and about her failed marriage in her new book.
The actress, who invested in real estate business, and movie production alongside other businesses in her twenties, explained to PUNCH how her late mom had encouraged her to publish her recently launched autobiography titled 'Boss Up'.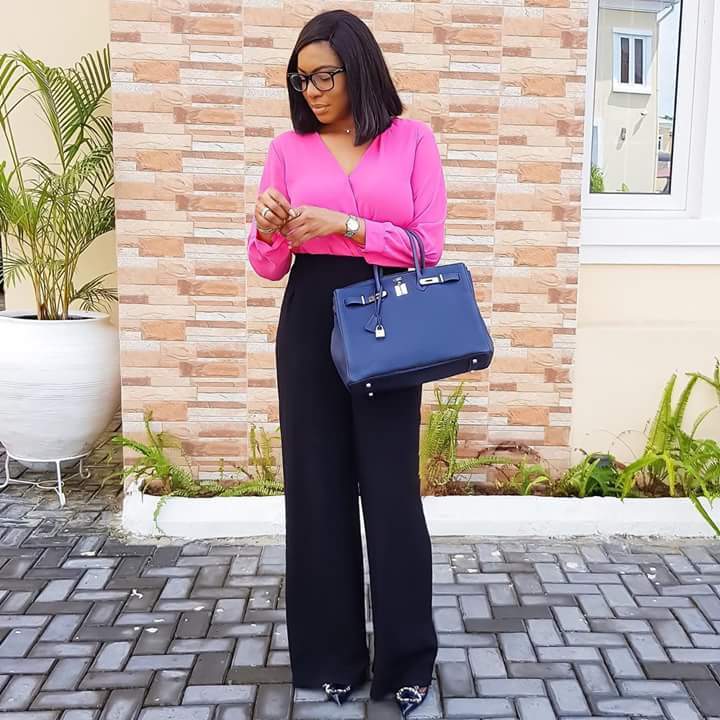 According to the 32-year-old beautiful actress and entrepreneur, God makes us go through certain things in life so that we can learn and share.
Speaking on why she wrote a book on her failed marriage and father's rejection, she said:
"If you go through a lot of things and you are not willing to share, you've not achieved the purpose of God for your life. People will always have their perspectives about life and they talk about the dead too.

I have gone through the phase of being scared or afraid of being judged by the public. I am learning every day to focus on myself; I cannot control anyone's thoughts. I was rejected from birth by my father and I addressed it in my new book."
In her book, Ike also tells about the role her mother played in her life, before her demise.
READ ALSO: Chika Ike Shares Touching Message to Remember Mother One Year After Her Passing
"Before my mother died three years ago, I had a discussion with her in the hospital. She wanted to know when I would publish my book; she was once an author too. I told her I was scared and she told me to tell the truth.

When she died, I lost myself for two years and I did a lot of therapy to get myself together. I was so attached to my mother and I didn't want to disappoint her because she gave me her last word.

My mother's death made me understand that life is too short and we don't have much time on earth. We don't know how tomorrow would be; so, the earlier we started achieving our set goals, the better for us. It took me seven years to write my book because I was afraid to share some private things about me at some point," she said.
Speaking on the negativity that Instagram brings, the actress said:
"Instagram can spoil your day if you are not careful or strong. There is so much negativity in the world right now; so, you have to guard yourself with prayers. There is a need to start your day in a positive light and when you pray, your day has started positively."
READ ALSO: Actress/Entrepreneur Chika Ike Reveals One of the Secrets to a Woman's Success
Speaking about the book, Ike says:
"Boss up is one of my ways of giving back to the society. Telling my truth isn't so comfortable because it has been a roller-coaster ride to get to where I'm today. I have failed, made mistakes, trusted, and had my good and bad moments.

But today I stand firm, stronger than ever and living my best life. Boss up is a 41-chapter book which covers most of the obstacles we encounter in life, including fear, convention, betrayal, love, self-esteem and money.

It will give you a guide to conquering obstacles and living your best life. All my tips and tricks on how I became this successful are in this book. A girl who had nothing but just her dreams, now a successful filmmaker, a Harvard trained business woman, philanthropist and passionate about empowering people", she said.