Actress/Entrepreneur Chika Ike Reveals One of the Secrets to a Woman's Success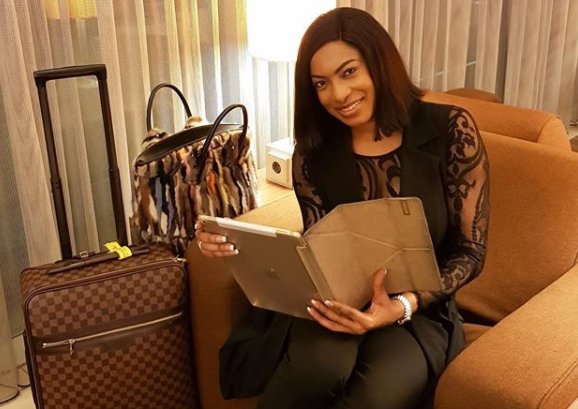 https://www.instagram.com/p/BbSAImrlCGw/?hl=en&taken-by=chikaike
Sultry actress and entrepreneur Chika Ike, recently added another year to her age. The beautiful diva who has been quite busy with her real estate investment, has revealed that writing down her dreams is one of the secrets to her success and that she has been doing it for the past ten years.
She wrote on her Instagram page;
"I stand and I deal …

#newage#newgoals

❤️???????????? One of my secrets of success is having a vision Book or Board …. I've been doing this for 10 years.

If you don't have one, get one now !!!. It can be a plain board or a note book . Write all your goals (long term and short term ) with a set deadline or date for each goal.

There is power in putting down your dreams, but it's not enough to write things down , you must also execute your goals ….put your words into action. Nothing ventured nothing gained!"
READ ALSO: Mums In Business: 5 Valuable Tips Mumpreneurs Can Learn From Billionaire Oprah
The TV host recently shared an amazing testimony of her journey into the prestigious Harvard Business School after trying for about 5 years.
READ ALSO: Chika Ike Shares Touching Message to Remember Mother One Year After Her Passing
Chike who couldn't contain her excitement took to Instagram, July 3, 2017, to share the news;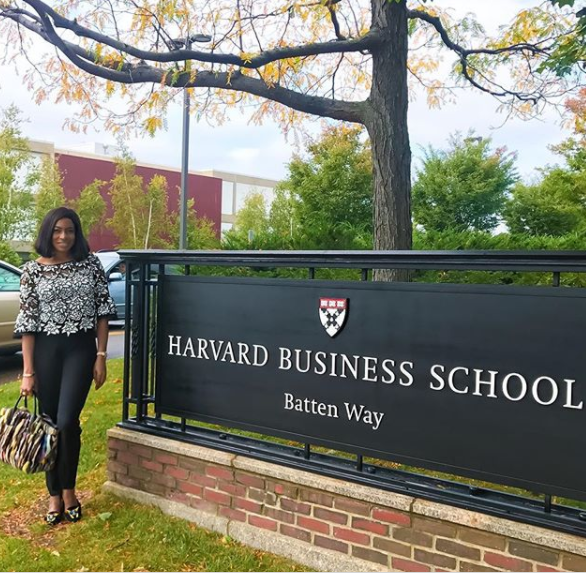 READ ALSO: "You are a colossal disgrace . . . " Pastor Funke Adejumo Delivers Hard-Hitting Sermon to Dependent Housewives | Watch Video
"That unfathomable joy you feel when you get accepted into Harvard for your Executive MBA.

"I finally got accepted into Harvard business school for my masters. After trying for 5 years and getting rejected. Yes! The prestigious Ivy League University… Yippee….I'm super excited….The good part is it's an executive study so I can work ( as an actress, Tv host and CEO ) and school.

I started business at age 17 and I've been doing this solely on self-knowledge and instincts, I think it's time to horn my business skills from the mother of all business schools so I can have a sustainable company.
READ ALSO: 'I have a special someone' – Divorced Nollywood Actress, Chika Ike, Reveals She's Found Love Again
God is awesome, he has done so much for me, looking at all my achievements so far. His grace has been with me all through. Doors that people said will never open, opened for my sake.

May he give you a blessing that looks like a lie such that people will question your blessings because of its magnitude. May your Enemies be confused and in awe of your blessings.

May he give you reasons to smile as you rise in style and in glory.God is no respecter of man and doesn't care how anyone feels about your blessings. My story so far has truly been his divine Grace…… one advice …Never ever give up!"
READ ALSO: Mums In Business Series: Meet Ngozi Obasa, CEO, NTANTA Delicacies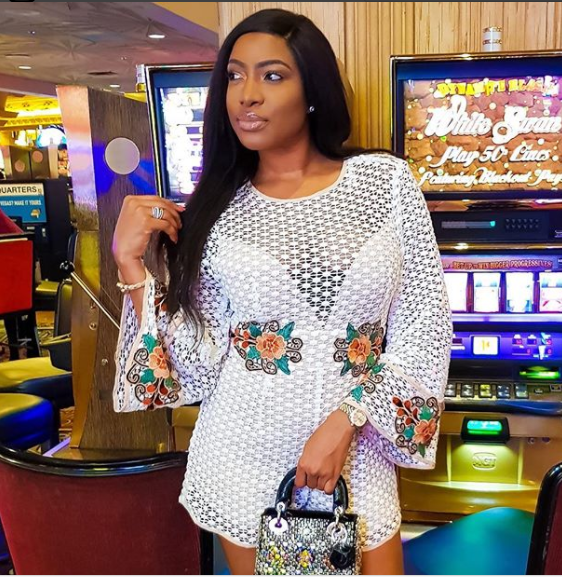 Chika, 32, is a divorcee. The screen goddess filed a divorce suit after a long separation from her ex husband Tony Eberiri, at an Abuja High Court in 2013 and she has since moved on with her life.
Photo credit: Instagram