10 Fun Ways To Bond With Your Kids This Summer Holiday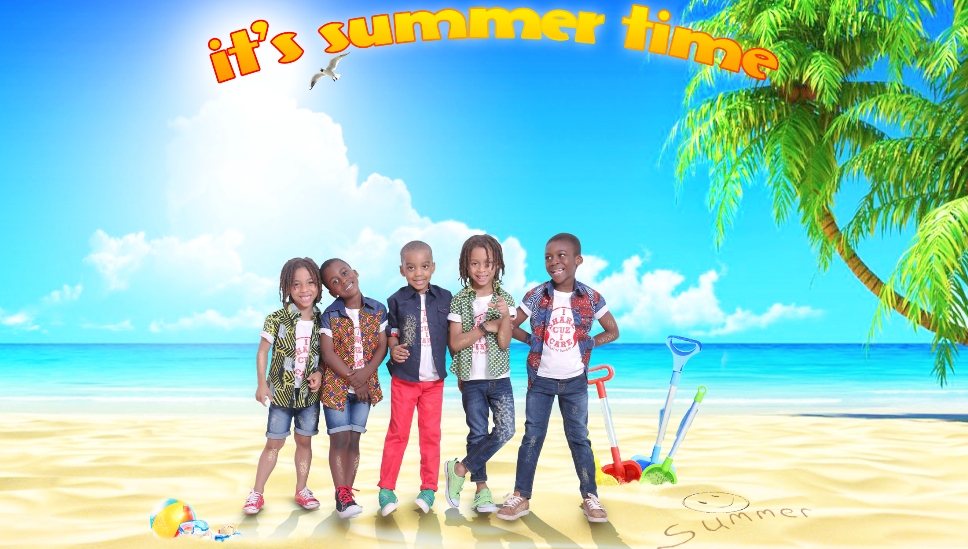 The Summer holiday is here again! Ruff 'n' Tumble has put together a list of 10 super fun family bonding activities that'll turn your Summer holiday into a very fun and memorable one.
Visit a Museum
Come face to face with some of the most interesting objects in the world. You can discover the fascinating history of your holiday destination. There are actually different types of museums, from art museums, science museums to history museums and much more.
Watch a new movie in the cinema
Make sure it's a family friendly movie so everyone gets to watch it. Be sure to take extra cash for butter popcorn and strawberry slush! Top family movies this holiday are: Zootopia, Finding Dory, The Good Dinosaur and The Jungle Book.
Plan a picnic at the beach or park
Eating outdoors is special for kids. Top things to take on a picnic are dry food such as cookies and chips, sandwiches because they are filling, whole fruits like bananas, grapes or apples, sunscreen, a hat and loads of napkins.
Rent a car and go on a fun road trip
Buckle up because you're in for some amazing sightseeing. Family road trips are so much fun, so long as you have a driver's license. You will get to see different parts of the city and get a taste of the culture.
Go for a chocolate tasting
Sounds fancy right! Indulge in a tempting, rich and incredibly delicious chocolate tasting. Chocolate tastings can be found online, simply search for a chocolate boutique offering a free or paid tasting.
Love theme parks?
Time to get your adrenaline pumping! Hit a theme park and enjoy all the fun rides. Quick hint: it pays to pay a little more for the fast track tickets, you'll get to skip the long lines and get on as many child friendly rides as you can.
City Tour
Discover your holiday destination from a new perspective. The tourist bus will allow you have an overview of the city in a few hours. And guess what, City tours are pretty affordable. You will get to take pictures at iconic buildings and structures.
Love sports? Visit a Stadium
We never really think of this but this is one activity that will allow you celebrate with the locals. Go watch a football, basketball or baseball game at a stadium close to you.
Be a local for 1 day. Visit a Market or a small Neighborhood
Tired of being a tourist, visit a local market or a small neighborhood around you. You will get to learn the tricks and treats of the locals and you just might get a special souvenir. Quick tip: all prices can still be priced down.
Eat out at a famous restaurant – be sure to check the reviews online
Treat your taste buds to a fine dining at one of the top restaurants in your holiday destination. From Chinese, Italian, Mediterranean, American, African cuisine and more. Indulge in a deliciously cooked meal other than the usual fast food and pizza's that we naturally go for.
Avoid making your holiday all about shopping, and instead enjoy any of our recommended activities with your kids. You can take care of their shopping here in Lagos at any Ruff 'n' Tumble store close to you. The best thing is, you get to save your forex.
This Summer, Ruff 'n' Tumble has extended their African line to shirts and dresses and these can be showcased to add a pop of your own culture to your exotic holiday destinations. See some of Ruff 'n' Tumble's Summer collection below.