19-Year-Old Female Blogger, Priscilla Emasoga Goes Viral As She Gifts Her Parents With Two Cars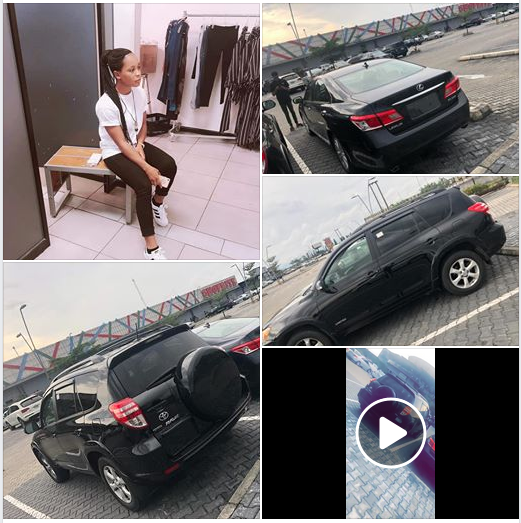 A 19-year-old Nigerian girl, Priscilla Emasoga, alleged to be an Internet entrepreneur is going viral. The teenager who bought 2 automobiles – Lexus car and Toyota Rav 4 for her parents, took to her Facebook timeline to share her good news with her friends.
In the short note she shared along with photos and video of the cars, she appreciated her parents for always providing the necessary things of life for her while stating that she was returning the favour.
She wrote:
READ ALSO:Teenager Inspires Other Boys To Bring Sanitary Pads To School. And Why?
"19 years ago they brought me into this world. They worked day and night to put food on the table and made sure I never lacked the necessary things in life.
Today am returning that Favour. Two new rides for my favorite people in this world. Thank you for taking care of me Mom and Dad ????????
Thank God for Grace ????"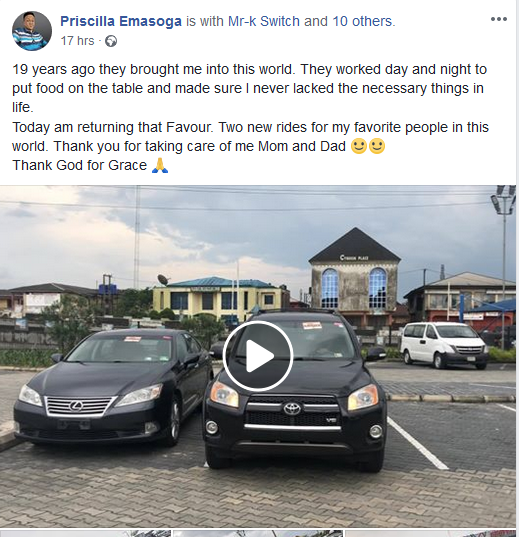 READ ALSO:Inspiring! See How Once Homeless Teenager Made The Best Of His Situation