Ibukun Awosika Talks On Finding Balance In Career & The Homefront Inview of Her Achievements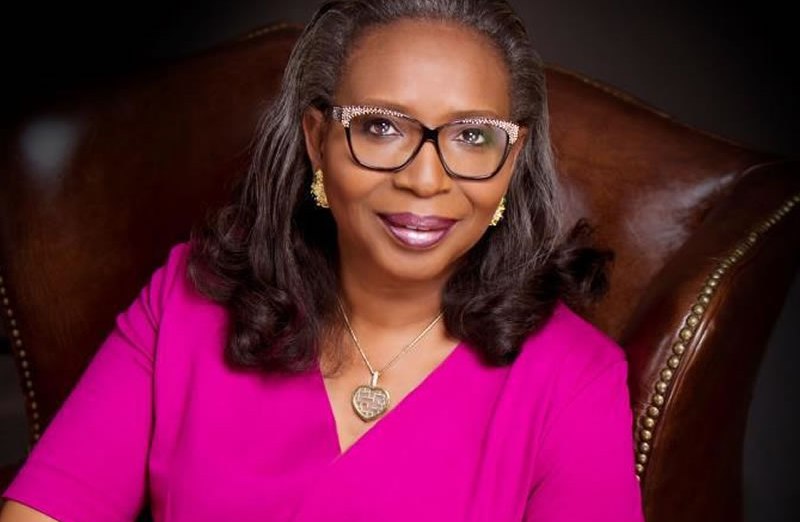 In a recent interview with TheNation, Nigerian business magnate, author and motivational speaker, Ibukun Abiodun Awosika, 55, says learning to balance up roles as a woman makes a successful home.
Awosika is the first female Chairman, First Bank of Nigeria Limited. She is also the founder and CEO of The Chair Centre Group and the chairperson of After School Graduate Development Centre (AGDC), a social enterprise set up to address employ-ability and enterprise development among Nigerians youths. She is married to Abiodun Awosika and together, they have three sons: Oludola, Olafusika and Olamiposi.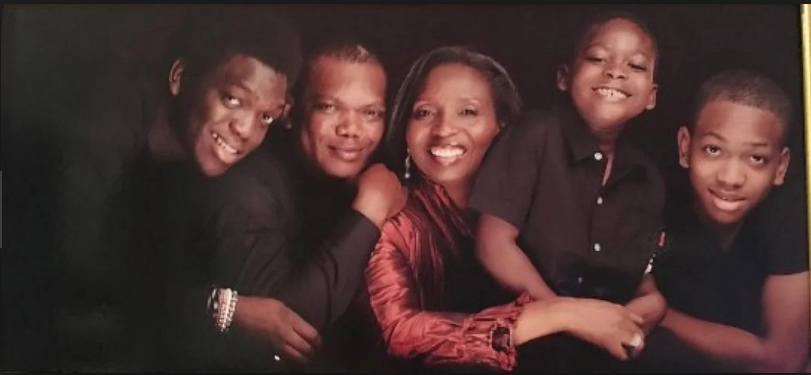 READ ALSO: "After Nine Years Of Raising 3 Children; I Still Feel Like A Rookie."- Fabia Ogunmekan, Executive Secretary, WISCAR Nigeria
The mom-of-3 opined that the circumstances in a woman's home will determine how she runs her home while aknowledging that with all her success in life, she understands that in her house, her husband is the head of the home. She postulated that whatever she is today, she can still kneel down before her husband in the presence of ten million people and it would mean nothing to her because he is her husband.
See snippet from her interview below:
READ ALSO: Professor Grace Otinwa Spills on Her Blissful Marital Journey: "Even as a prof., I still kneel down to greet my husband"
On if she thinks our cultural values are fast eroding.
"Honestly, I think a lot of Nigerian are very communal. We grew up in a community, if you go to your village now, apart from the extended family we have, we have a very large family. For instance, when you were growing up, it wasn't only your father and mother that raised you, but your aunty, neighbours, cousins, nephews. Because of the days your parents would not be around, your neighbour might eventually be the one to take care of you and I think the world we live in now is different. I think we need the community; that is why I doubt if there is any Nigerian who is right thinking, that we discuss some of this issues with who is not bothered."
On her success story.
"After my youth service at Akintola Williams, thereafter I worked at Alibert Nigeria Limited, a furniture company, as Showroom Manager. Three and a half months after my employment, I resigned to set up my own furniture manufacturing company, Quebees Limited, from which The Chair Centre Limited later evolved. I discovered that if I can also do some of these things on my own, that if I need any machine, I can rent it and that is all I did at the beginning and it is one of the reasons I am so passionate about the enterprise programme. I am tired of listening to people saying 'I don't have this, I don't have that.' When I started, I displayed some level of commitment to what I was doing and that is what kept me on the track up till date. Within those months, I discovered why I wanted to study Architecture in the first place. Within the context of furniture, I discovered I could play around with space. I loved the process of creating and designing furniture. I could turn this place around, but I hated that because they were Lebanese and their values were quite warped. And without thinking much, I said to myself I could do this, and I could do it right, and I left that company to start a manufacturing company.
Did I have capital? No. The three and a half months were critical to my life story. Within those months, I saw the inside out of furniture making. I understood what is involved. Did I ever think I could go into furniture making before then? No. I never did. Not for a second did I think of doing that. But from the onset, I made up my mind that any customer who was interested in my product should pay 70 per cent upfront. So what do I need a start-up capital for? The customers provided the capital.
Did I have a factory? No. Did I have workers? I could only afford to hire carpenters, but I didn't have to pay them for one month. They operated from their workshop. Their service was in advance but their payment was in arrears. I also had labour in advance. Did I have the machines? No. But all the machines and machinists were available. I paid per unit of what they produced for me. I didn't need a generator because they would provide their own generator. I was paying them for what they did. For spraying, I discovered that I could rent a spray gum on a day-to-day basis."
READ ALSO: "The Queen Is Back," Says Opeyemi Returning From a Long Hiatus After Choosing Family Over Career
"Everything I needed was in the system. The carpenters came with their tools. So I didn't even need to buy tools. All I needed was to have a place to operate from. I noticed that a furniture making company needs basically three divisions -carpentry, upholstery and spraying. So I engaged three carpenters, two upholsterers and two sprayers. We were seven. So where do we start from? The chief carpenter said there was an uncompleted building close to his house. The man lives in Ejigbo. I had never gone to Ejigbo but I had to go because what I needed was there. The next thing was where do we get jobs from? When people heard that one of our first customers was Prime Merchant Bank, it sounded so big and great. But I had handled the transaction in my former place of work. I went there to see if there was any extra job that they could offer me. I treated them well. But how do you give a bank's major furniture work to a 25-year-old girl who had nothing? All the same, I went there and they felt it would be nice to also be nice to me. The first order I got was to supply wooden trays and wooden dust bins. I took it because I wanted a foot in the door. I just needed a starting point. We worked on that like our lives depended on it. They had a lot of young staff who were just starting life so I took all manners of jobs – people who wanted stools in their houses, bed and all sorts. Every job was a big job and so we plugged ourselves into it. Six months later, there was a furniture show at the National Theatre and I decided we were going to go there. All the big guys, of course, were there. I needed to showcase that we could also do it. We had the skills, what we lacked was the network. So I scrounged all the monies we had to pay for space at the show.
My guys made assorted furniture and for the one-week period of the show, we went there and we had to close workshop. Whilst we were there, Texaco Nigeria was building a new factory at McCarthy, and they came to scout for a company that would supply their furniture. We were there among the big guys, but nobody realised that we were a tiny, little dot. We made our paper work and had a good presentation. Our attention to details was different from theirs. By the time we did the samples, we were shortlisted among the best."
On how she juggles betweenher roles as a mother, wife and career woman.
"In life, you decide on those things that are important to you, because as a woman I have all my visions and dreams and I want to achieve them. I want to also be a successful mother to my children and I want to be a successful wife to my husband; once I am able to balance it up, it will make a successful home. All we need is understanding. And we need a balanced home to have the right atmosphere. I also apply wisdom most of the time because the day my children matter most to me, I create time for them. The day it is my husband that matters, I create the time. The same goes for my work. If not, everything will crumble and that is why I need to measure the percentage of attention I give to them and that is why I can't advise another woman on how to run her family because it is your circumstances that determine your kind of action; my home is different from any other home. I am happy to be married to the best man."
READ ALSO: Screenwriter Lake Bell Talks About Balancing Motherhood & Career
On how her various roles have rubbed on her success.
"No matter what you think I am, in my house, my husband, in spite of my achievement, is the head of the home. Whatever I am today, I can kneel down before my husband in front of 10 million people and it would mean nothing to me because he is my husband. The secret of Ibukun Abiodun Awosika's perfect marriage is empowering and inspiring her husband every day. And of course, the mutual support and love must be present."