See The Terrible Injuries A Baby Sustained At The Daycare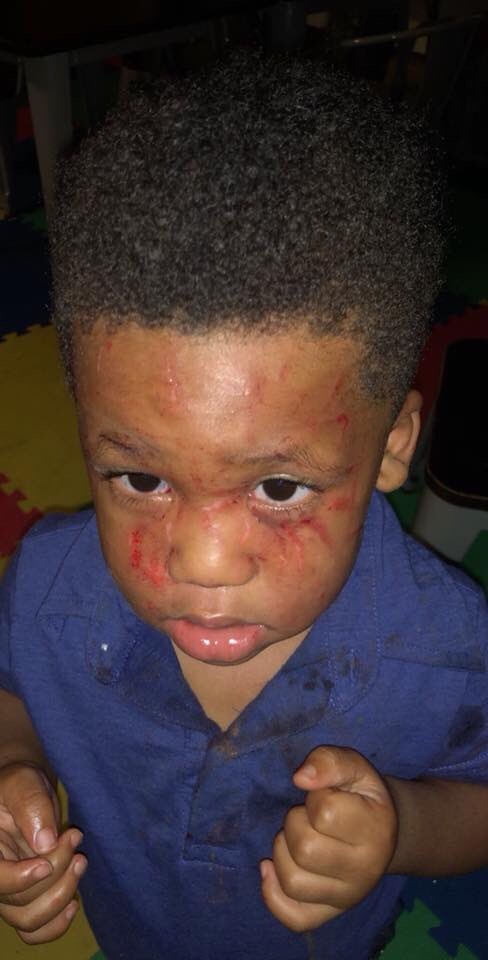 A Twitter user @LayLayDatBish took to her Twitter handle to share photos of her cousin's son who returned from the daycare with serious injuries and deep scratches.
READ ALSO: Story of 9-Month Old Baby, Decorian Griffin Supposedly Attacked by A 2-Year Old at a Daycare Centre Is Alarming
She said her cousin had dropped off her son and headed to work, believing he was in good hands, only to go pick him up at close of work and see how viciously he had been attacked, probably by other kids in the daycare.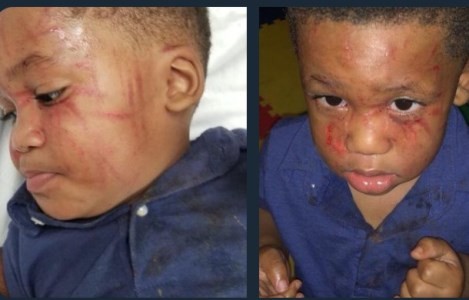 Apparently, the child-minders could not do the one job they were paid to do, which was to mind the kids.
READ ALSO: 1-Year-Old Boy Dies in Daycare Under Mysterious Circumstances
The gross negligence of many of these daycare providers is no longer news. It is alarming how such deep injuries could be inflicted without the adults taking note.
Parents should carry out due diligence before registering their kids in daycare centres, as some kids have died from the laxity of the administrators or sustained unbelievable injuries from their peers, or even the adults who are charged with their safety at such centres.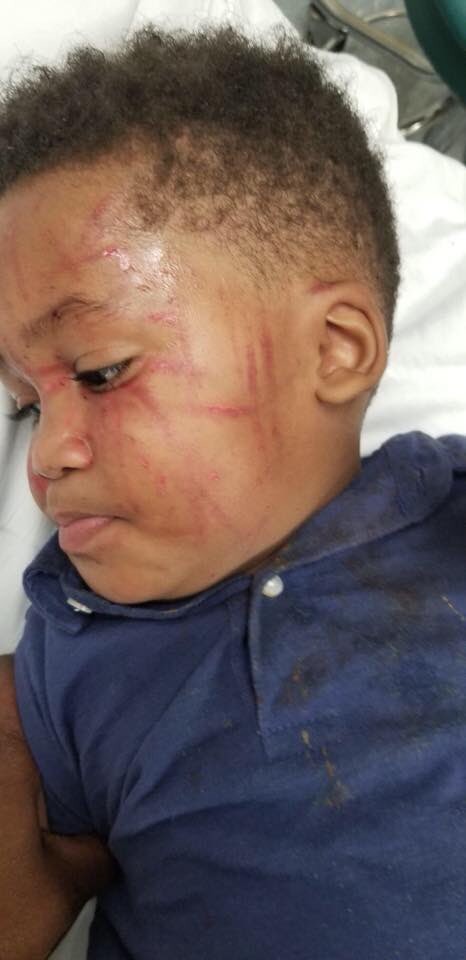 READ ALSO: 8 Benefits Of Taking Your Child To Day Care
See what the Twitter user wrote below:
"My cousin sent her son to daycare while she went to work. She believed her child was in good hands with the "Pooh and The Crew Daycare",

only to pick him up and find her son face like this. "Dak" TT and the family has your back baby boy!!!"