Late Pastor Bimbo Odukoya's Only Son, Jimmy Welcomes A Son With Wife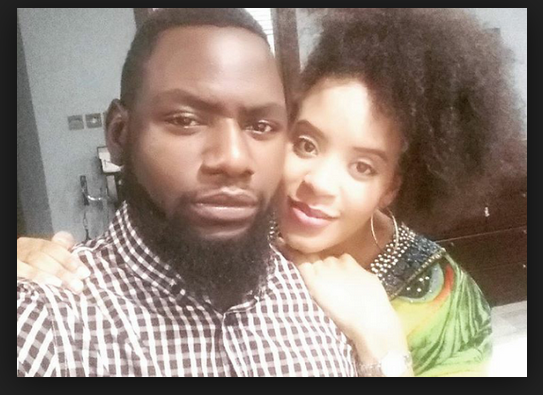 https://www.instagram.com/p/BsahY3hH3aj/
https://www.instagram.com/p/BrKRGHKnN4b/
Jimmy Odukoya, the only son of late popular preacher, Bimbo Odukoya, and his beautiful wife, Kemi Odukoya are now proud parents of 2 with the latest addition to their home, a son.
The preacher cum actor who previously has a daughter with his wife, took to his Instagram page to announce the latest addition to his family.
Jimmy wrote:
READ ALSO: Nollywood Actress, Kehinde Olorunyomi Welcomes Another Son With Hubby, Adewunmi Odukoya
"May my shoulders always be your foundation.. May my strength always be your support.. May my love always be your confidence, and may the best of me be 'your good'.. Welcome Son.. Daddy's got you!! #son#daddysboy#completesquad#blessed#grateful#inspiration#thankful #"
READ ALSO: After 9-Years Of Waiting, Gospel Music Minister, U-cheena Thelma Eshareturi Welcomes A Son | Photos
Obviously, Jimmy Odukoya have every reason to be thankful to God. While celebrating his wife in an earlier post, the vibrant pastor called her a loving mother.
He wrote:
"HAPPY BIRTHDAY BABY @kemiodukoya !!! I thank God everyday for the blessing that you are to me!! I celebrate the wonderful, intelligent, caring, beautiful, WOMAN that you are; The amazing, loyal, supportive WIFE that you are; The incredible, attentive, loving MOTHER that you are, and the thoughtful, dependable, selfless FRIEND that you are!! Today, God blessed Humanity with the gift of YOU and I am humbled and blessed to do life with you !! To many more years!! LOVE YOU LOADS #birthdaygirl#wifesbirthday#blessed"
Congratulations to Jimmy & Kemi Odukoya!