"Light Of My Life…" Simi Describes What Adekunle Gold Is To Her As She Wishes Him A Happy Birthday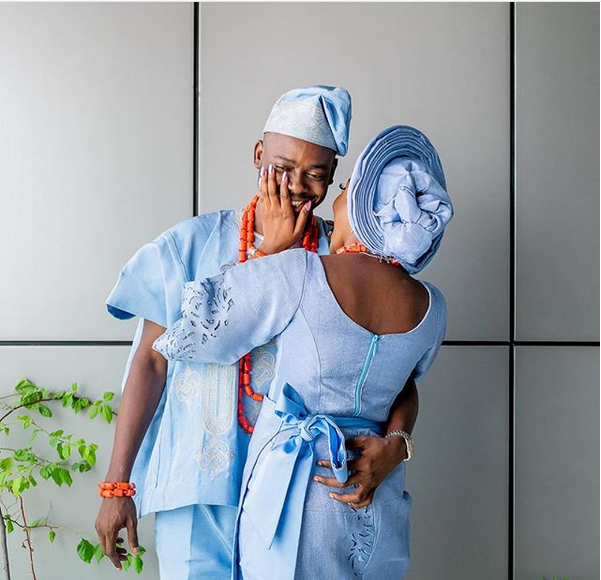 Nigerian singer and songwriter, Simisola Bolatito Ogunleye, simply known as Simi, took to her Instagram page, in the early hours of today, to celebrate Adekunle Kosoko (Adekunle Gold), her husband and colleague in the music industry as he turns 32-years old today.
Wishing her heartthrob a happy birthday in a post on which comments were disabled, Simi wrote:
READ ALSO: "Why I will never have a baby mama" Singer, Adekunle Gold Tells Us
"Light of my life. I love you. I also really like you and the way you do ur tins.

I'm such a lucky babe. You're also lucky af, but iss ur beday, so yea, let's focus on the celebrant.

I know God knows how much I want you to shine and prosper and win and laugh and be happy, so I pray God grants my heart desires. Happy birthday Champ. ????"
https://www.instagram.com/p/BtJ9sByHxIL/
READ ALSO: Singer, Simi, on Bride Maid's Duties as Her Mum Gives Marriage Another Trial at 61 | See Photos
Explaining why they opted for a private wedding which held on January 9, 2019; the award winning birthday boy wrote:
"Earlier in 2018, I asked my girl of five years to be my wife. Knowing all of my imperfections and shortcomings, she said yes!"

"This January, before God and our family, we vowed to do this thing called life together. To be honest, it's easy to get lost in the limelight; so we definitely have a slightly obsessive desire for a private life that belongs to just us."
Simi and Adekunle had gone ahead to release a single titled, "Promise". This love song by the couple, showed snippets into their private wedding.
Speaking about their new song together, Adekunle posited:
"We planned on sharing a little bit of the beginning of our forever with you. Thankfully my team got Kudus on our little Island with us to capture some of these moments for you. Here is 'Promise.'"
Happy Birthday, Adekunle Gold!