Singer, Simi, on Bride Maid's Duties as Her Mum Gives Marriage Another Trial at 61 | See Photos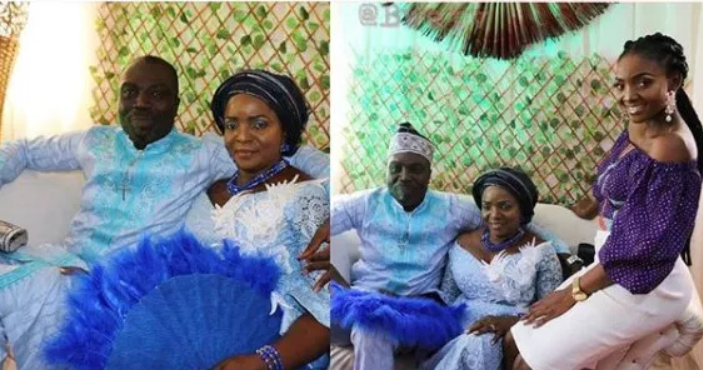 Congratulations are in order for singer, Simi who looked elegant as she got dolled up as chief bridesmaid and walked down the aisle with her mother who remarried in style at Daystar Christian Centre in Lagos yesterday.
Early this year, there was a viral report that Ms. Jedidiah Ogunleye, who is said to be head of the ushering unit at Daystar church, will be getting married this January, after many years of being a single mother.
Ms. Jedidiah Ogunleye and her estranged husband got separated in 1997 and she's been single ever since. It is reported that ex died years ago. Simi's mom who shared the testimony of her engagement at church on the eve of the New Year, said:
READ ALSO: Who says single mothers are rejected goods? This Nigerian Single Mum of Two's Story will Inspire You
"I joined this church for over 20 years as a sinner. I will like to say a big thank you to Pastor Sam. My desire has always been to get married.

Every Sunday, I'm always ushering couples to their seat and I love to see these couples ushered into the church because marriage is something I so much desire.

Getting married has always been a particular goal I rewrite every year. My daughter Simi once told me that "mummy, this church you are going, it's just young boys and youths that attend this church, you may never find a man of your age in that church." But I trusted God too much.

Just this year a man walked into my life and as you can see, I am now engaged and would be getting married in January 2018."
READ ALSO: Single Mum, Uche Ogbodo Reveals Her Triumphs and Pain After Crashed Marriage
According to sources present at the service, just before the singer's mom began sharing her testimony, the congregation was already screaming and Simi's mom had to keep the congregation quiet in order to be heard.
She was full of great excitement as she showed off her ring to the whole church.
It came as no surprise when photos from the special wedding ceremony which surfaced online showed Simi standing right behind her mother as the Chief Bridesmaid, as she exchanged vows and signed the deal to be married and happy with her lover for the rest of her life.
Here are some adorable photos from the engagement and church wedding which all happened in one weekend.
READ ALSO: Actress & Single Mum of One Liz Da Silva Spills on Why She Thinks it is "Always Good to be Under a Man"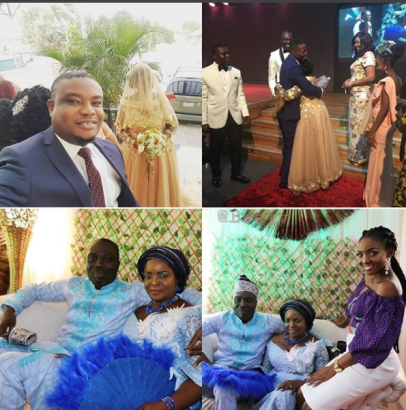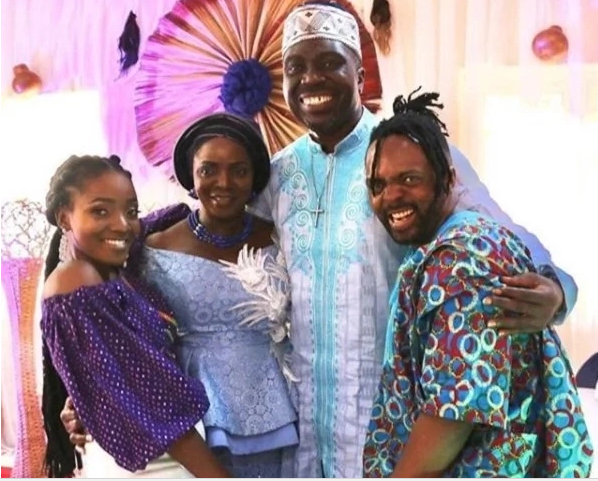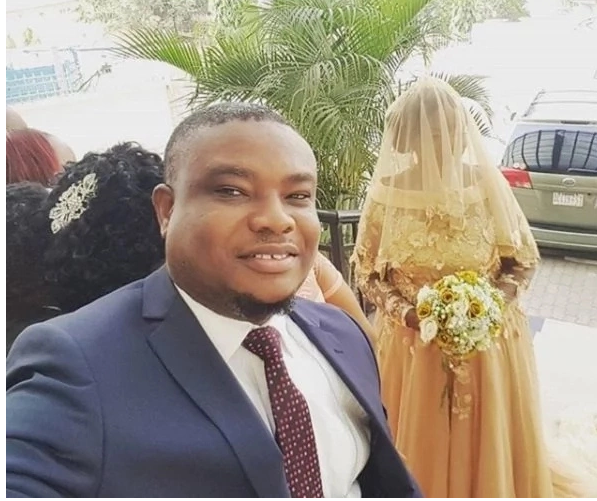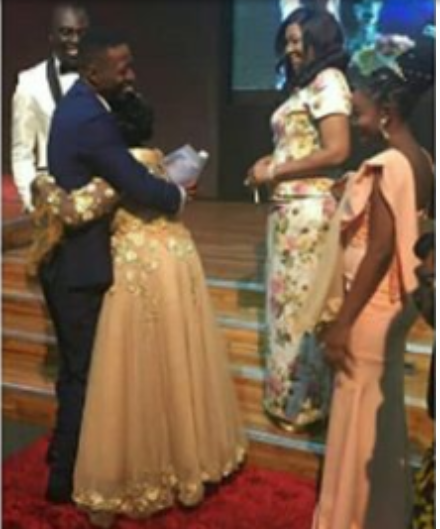 https://www.instagram.com/p/BeKxquihYPF/?taken-by=tatafonaija
Congratulations to the family!
Although very little is known of her father, but the Love don't care crooner, in an interview revealed how much she misses her father.
READ ALSO: "I would love to be married again" – Single Mum of 4 "Lolo 1" of Wazobia FM Spills in New Interview
She was quoted to have said;
"I grew up more with my mother because my parents separated when I was nine. My dad passed on last year in March, and if I could turn back the hands of time I'll be more involved with him than I was.

These days, I wish I was more around for him during his last days, but who would have thought? "He spoilt us silly as kids. I was in school when he first got ill and he would try to come see me, even though there was a lot of family drama in between, stuff I really can't talk about. But it's all good.

I wasn't always around; I wasn't always there with him. He is gone now and even though I still have very fond memories of him, I wish I did more.

I felt very bad for some time but I guess we all learn from situations of this sort. I guess that's a lesson for everyone, because if you really love someone you've got to make out time for them however busy you are."
In another interview, the award-winning singer said her mother loved her and her siblings unconditionally and got them the best things in life.
READ ALSO: Priceless! See What Amazing Single Mum Did So Her Son Could Have 'Donuts with Dad' Day at School
"She was so strong, she never makes excuses like I don't have this or that. She would do whatever to make sure we were okay. We weren't hungry, we went to really good schools, so she went to the end of the world for us.

My mum doesn't know how to do tough love. When she loves, she loves completely, she loves like she can see you are the bad egg and yet she would love you like you are the best egg."
Describing herself as a child, Simi noted that she was never a quiet person and was very stubborn.
"I was stubborn as a child and I have never been quiet. However, I wasn't stubborn because I wanted to, I was about pushing my ideas. If I had an idea in my head, I would like to follow through regardless of what everybody says or anything."
In her last interview with City People, Simi revealed how her mother got involved in her music career and also supported her, she was quoted as to have said:
"She always knew I was going to do music, I don't think she knew how serious I was about it, so when I graduated, especially when I finished serving in Abia State, and she saw that I was so into the music, she never tried to force me or intimidate me into doing something else.

She advices me and tells me what she thinks but she never makes me feel uncomfortable or tell me don't do this. When I told her music is what I want to do, she supported me as much as she could.
 Photo credit: Instagram