On "O Jewa Ke Eng" Challenge, South African Lady, Samantha Shares This Hilarious But Worrisome Story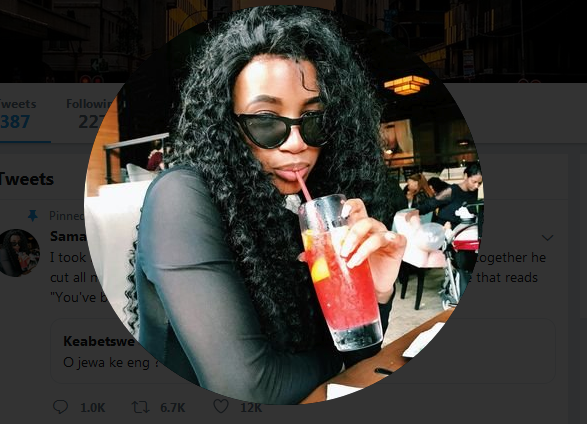 When you think you have heard it all, it gets more interesting on "O jewa ke eng ?" Twitter challenge. Contrary to all the touching tales participants have been sharing, this one you are about to read is both hilarious and worrisome.
South African woman, Samantha on 'O jewa ke eng?' narrated how she forgave an ex and went back into a relationship with him which has now turned around to bite her; and bite her real hard!
READ ALSO: South African Lady, Simphiwe Mgcaleka Cries Out For Help As Grandmother Does The Unthinkable
According to Samantha, 11-months ago, she made peace with her ex and all seemed fine between them. Unknown to her, the guy had his plans and he got to work while the unsuspecting Samantha slept.
She tweeted:
READ ALSO: Why "My Dad Calls Me A Whore…" Twitter User, Wanny, Tells The World What's Eating Her Up
"I took my ex back hoping he would change, first night we spent back together he cut all my dreadlocks off while i was sleeping and I woke up to a note that reads "You've been played" till this day i haven't seen the nigga"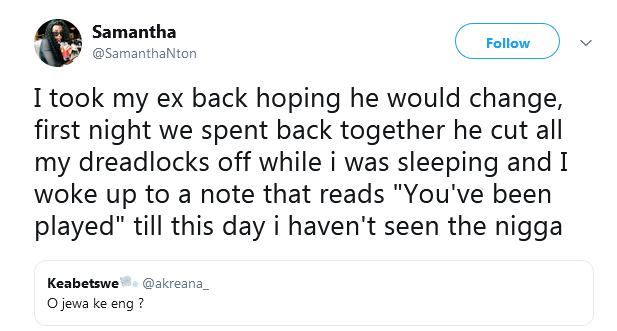 READ ALSO: Morolake Carter Painfully Narrates What Her Mom's Lack of Trust About Being A Virgin Did To Her
As could be expected, many Twitter users found Samantha's tweet hilarious and they made her realize it however, the poor girl says she is scared about the issue.
See some of the reactions below: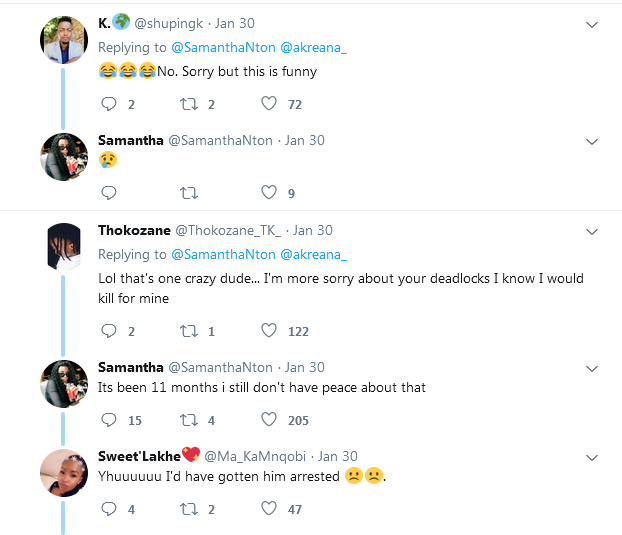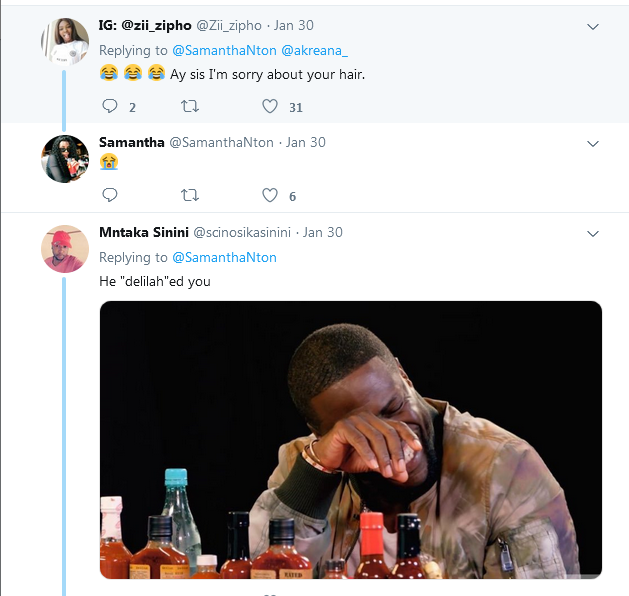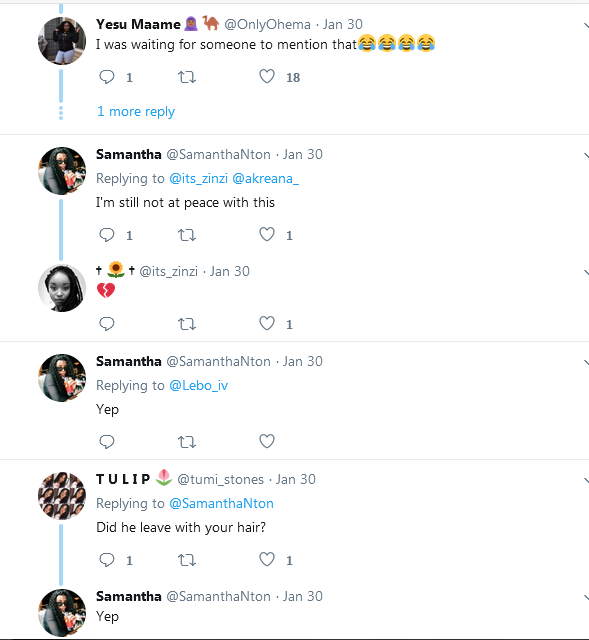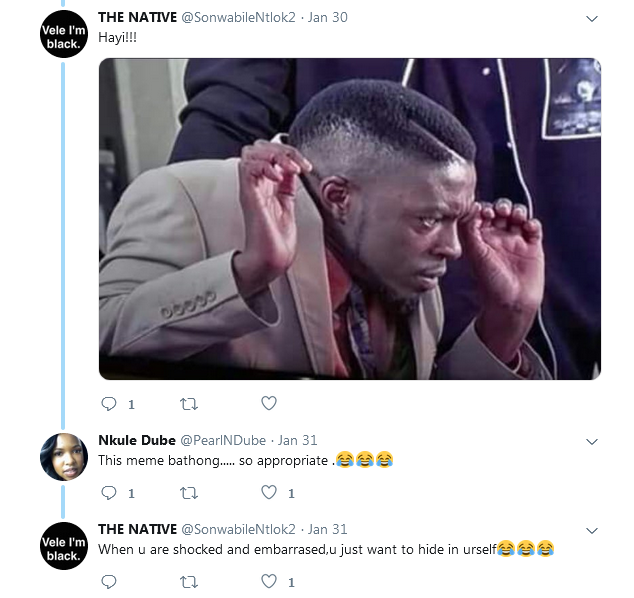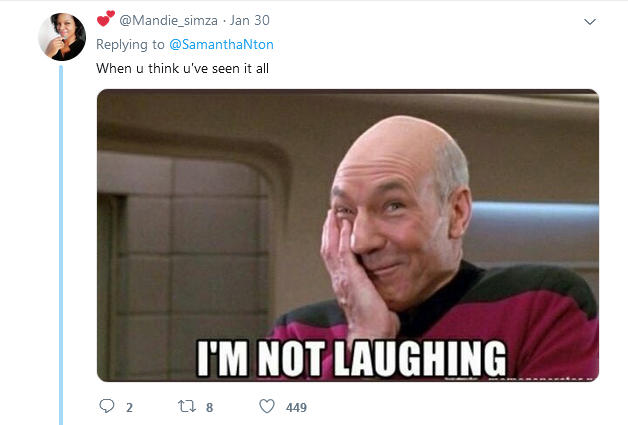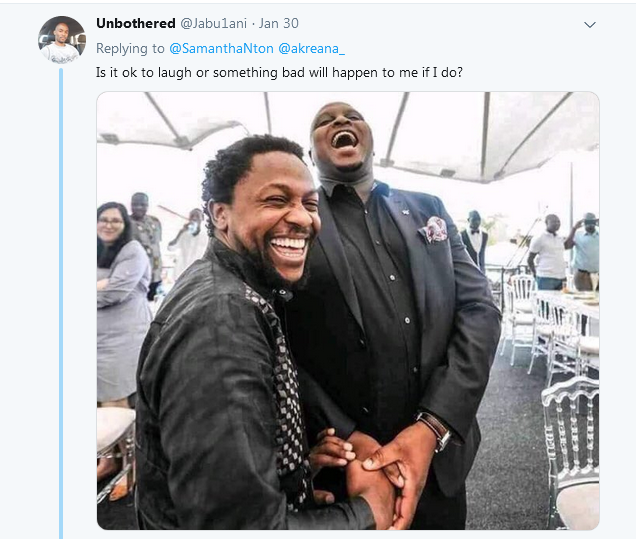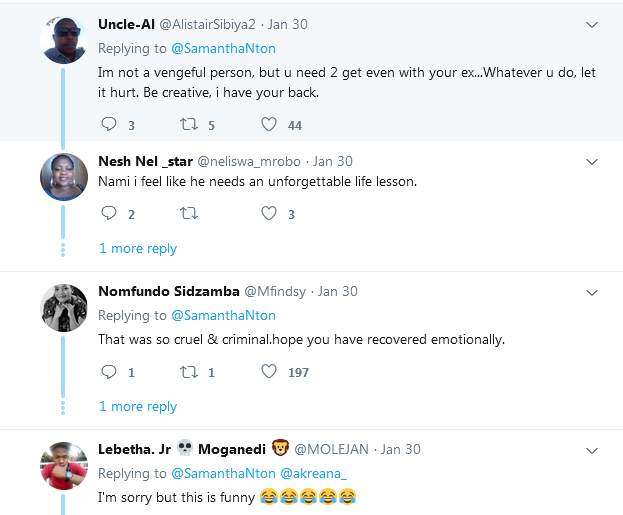 Truly, this is hilarious but worrisome. Tales like this tempts one to say an ex is better left as an ex to avoid stories that touch.