In Anticipation Of Valentine's Day, Nigerian Soul Singer Sola Allyson, Inspires Single Women In Beautiful Instagram Post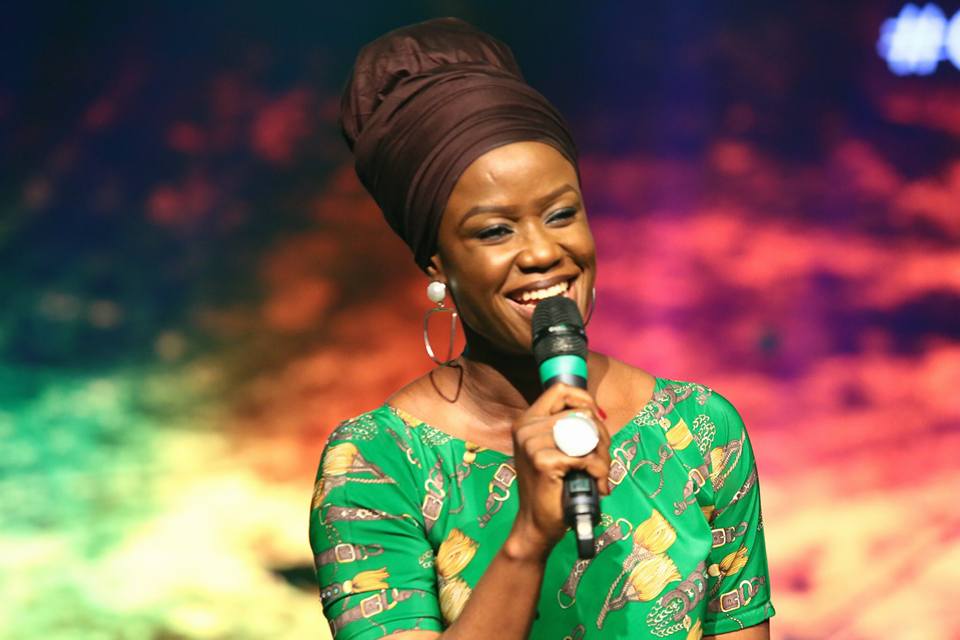 https://www.instagram.com/p/Bttf8PRBpC1/
By tomorrow February 14th, lovers the world over will be exchanging love gestures; openly giving and receiving affection and gifts. But as the world cheers on donning red and white colours to mark the Valentine's day, some women will be left behind without a beau to share their love with. It is this category of women that soul singer, Sola Allyson, has spared a thought for and they are the reason for her recent and moving post on her Instagram page.
READ ALSO: Twitter User, @_ItsMissBre Shares How Her Step-Dad Left The Memory Of An Amazing Valentine On Her Many Years Later
Sola who is herself married and blessed with three children, in her thoughtful post encouraged women who find themselves single this Valentine to walk tall and enjoy love in the many other ways that transcend having casual sex, while cheering them on to prepare for a rewarding and sincere love waiting to happen, even as they develop themselves and find worthy skills during the sometimes lonely wait.
READ ALSO: Single Mums: How To Enjoy Valentine's Day With Your Child
Read her inspiring post below: 
"Don't allow the deception that abounds in this season rob you of your dignity!

Valentine's is coming. You are alone. You feel alone. Your friends have events put in place. Someone shows love to your friend and noone is there for you. Ok. I understand.
However, you know what? The mindset of this season is not what you have been made to believe it is! It is not what it's been made to be! Showing love to others does not have to be about smooching or sex oooo! Let nothing rob you of your dignity! You are more than that!
See, you'll soon be surrounded by LOVE. True. Pure. Your own tribe is coming your way. Your own people. Your own person. The love of your life. An expression of love as it is! You'll get gifts. Not cheap gifts. GIFTS! Let not a temporary situation cheat you permanently!

Hold your head high. Engage in activities to make you happy. Find your passion. Add skill to skill. Develop yourself. Be love. Do love. Show love. Everytime. In all you do. You'll find yours. Yours will come!

Let not the deception in this season rob you of your dignity and joy!

Valentine's is good, do love, be love, but be careful of being robbed! ❤❤❤❤❤❤"
See original post below: