Airtime Hook-Up: Nigerian Lady, Chika Onuoha About To Walk Down The Aisle With Man She Met On Twitter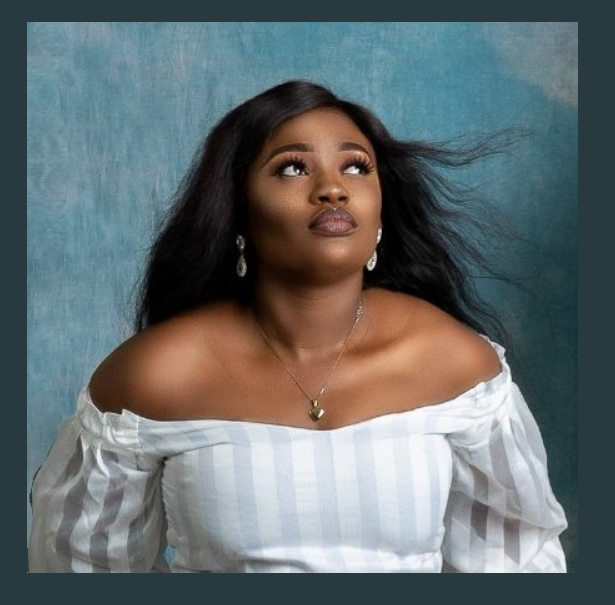 When put into good use, social media could profit you in no small measures as evident in the life of a Nigerian lady, Chika Prisca Onuoha and her soon-to-be husband, Chidozie Kenneth.
READ ALSO: Love at First Tweet! Couple Meet on Twitter & Get Married 2 Years Later
According to the excited bride-to be, it all started on Twitter. She had tweeted about her financial status and how, despite being that broke, all her needs were miraculously met and she was even able to give out to other people.
Many Twitter users had reacted to her testimony but, one stood out. He had requested for 100 Naira airtime to which she asked him to slide into her DM with his details.
The rest as they say, is about to 'lead to the altar.'
Sharing her good news, Chika tweeted:
READ ALSO: Couple About-To-Wed, Weng & Nijin Reveal How They Met On Twitter Three Years Ago
"This is my love story & y'all invited, today makes it 1year and I'm ready to walk down the aisle and say those vows. I promise to be true, to give my heart to you, forever is just a start, forever is you and me @DozieArabi_#OdoziakuArabi2019#WeMetOnTwitter#airtimehookup"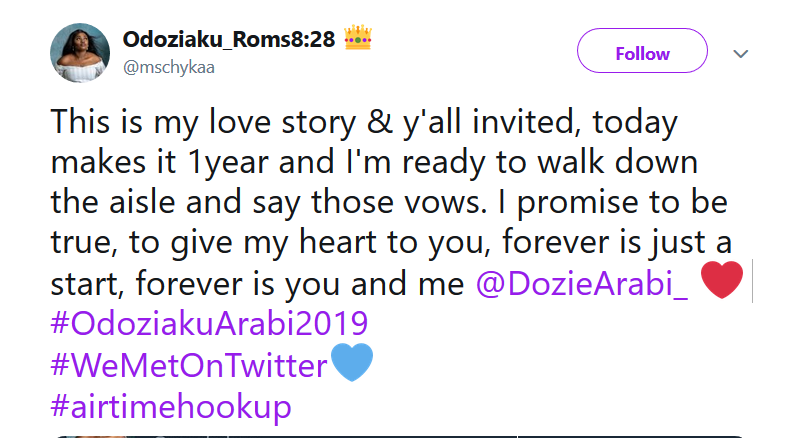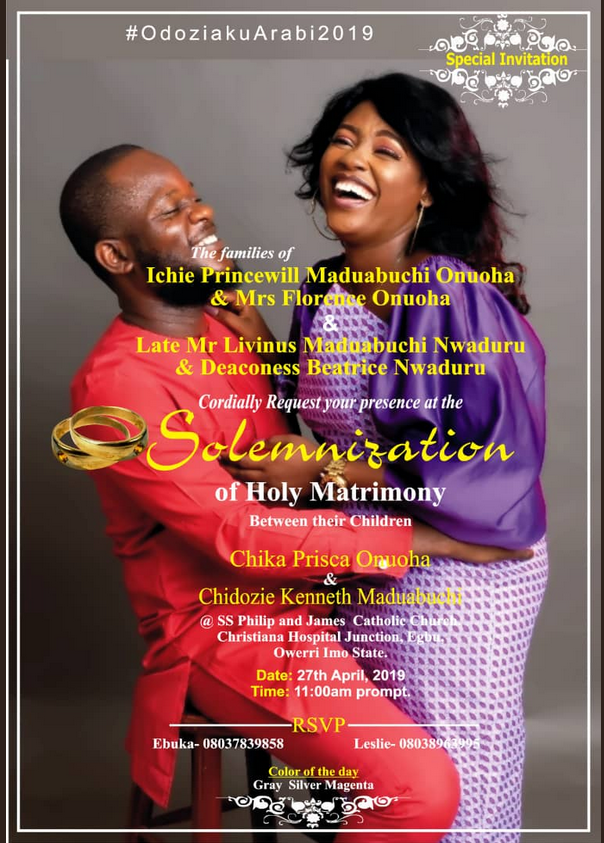 READ ALSO: Every Disappointment Is a Blessing: How Model Makida Met the Love of Her Life Will Encourage You