Outraged Uncle, Sule, Of Little Girl Seeks Answers After His Niece Returned From School Badly Injured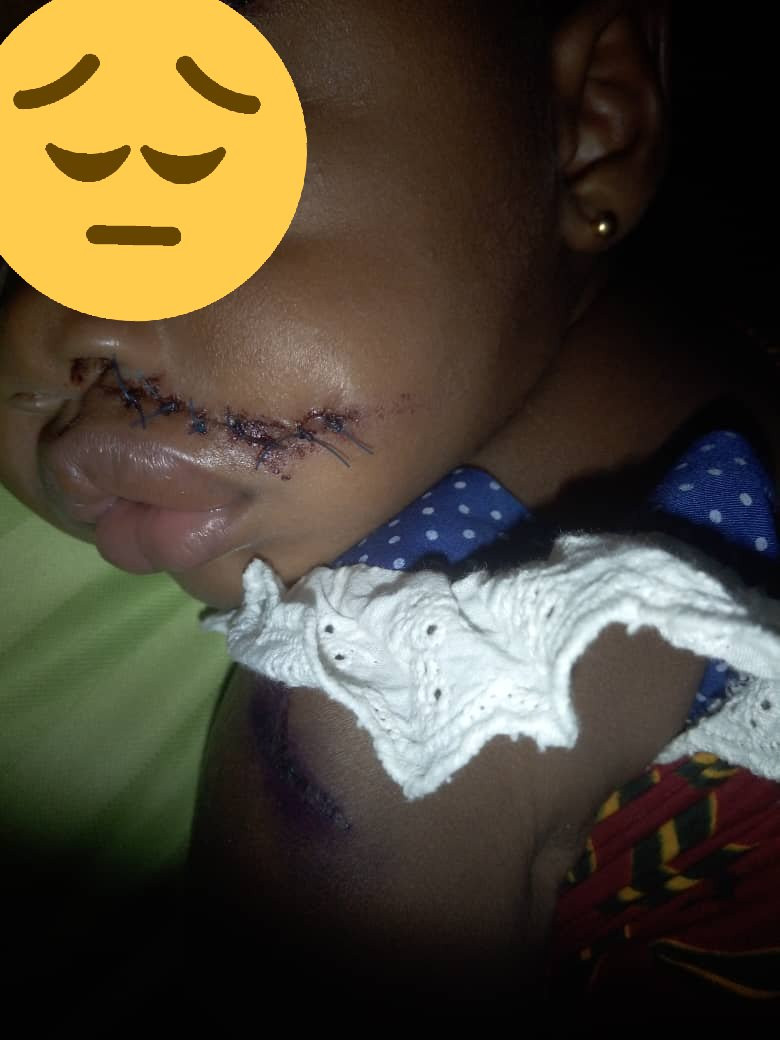 A Nigerian family sent their toddler to school in the morning, hale and hearty, but she returned home with unbelievably deep cuts on her mouth and face. Her enraged uncle, Engr. Sule, took to his Twitter handle @irep_edo to share photos of her with what he called 'strange cuts and markings' on the toddler's face and body.
READ ALSO: See The Terrible Injuries A Baby Sustained At The Daycare
The obviously disappointed uncle said neither the school proprietor nor class teacher of his niece have offered any explanations for how the little girl returned home from school on Wednesday, with deep cuts on her mouth and face.
Along with his tweet, he shared photos of the toddler with unbelievably painful looking stitches, a swollen upper-lip and cuts on her body.
Clearly, there is a growing concern on what goes on with the kids under the care of child-minders. More and more parents are finding out of the sheer lack of enthusiasm of teachers, administrators and minders on the safety and well-being of the children in their care.
READ ALSO: Story of 9-Month Old Baby, Decorian Griffin Supposedly Attacked by A 2-Year Old at a Daycare Centre Is Alarming
The uncle of the child in this case was appalled at the idea of paying huge fees so your child can be in a safe learning place, only to return home so badly injured without explanations.
In his tweet, he said he was getting the police involved in the matter.
Read what he wrote below:
"My niece came back from school yesterday with strange cuts and markings.

The class teacher or proprietor hasn't given any explaination till now.

We can't pay huge fees and not get value. I'm headed for the police station rn"
See more photos below:
See screenshot of  tweet below: