Mum-Of-Four, Nadia Buari Tells What She Knows About Keeping A Man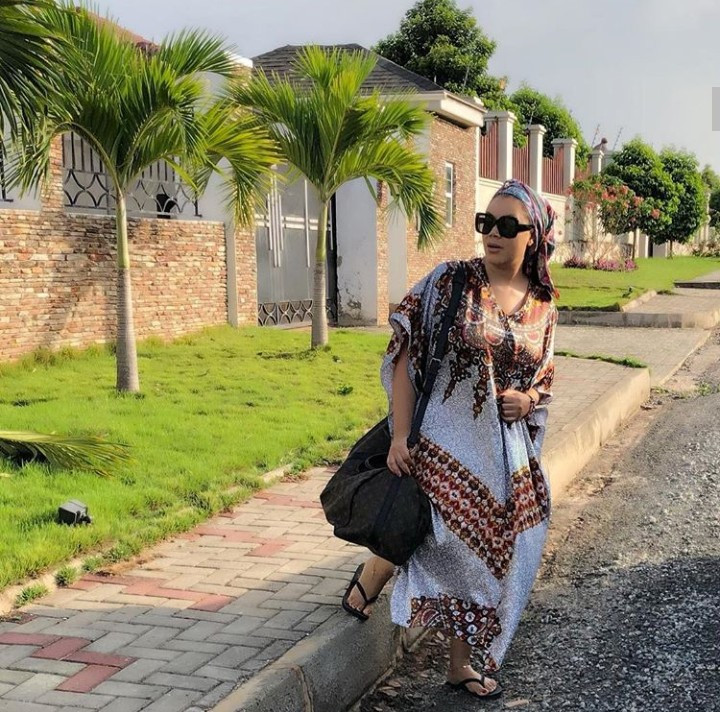 https://www.instagram.com/p/BugGVsYh7mA/
Ghanian actress and mum-of-four, Nadia Buari took to her Instagram handle to educate women on what it takes to keep a man. The need to do so was borne out of a conversation with her childhood friend, which led her to see just how many women naively believe that they can keep a man by reason of their beauty, having a child for him or by being good.
READ ALSO: Proud Mom Nadia Buari Shares Adorable New Photos of Her Twin Daughters
Nadia who is very guarded about her relationship with the father of her four kids said in her post that the only thing that can keep a man is a man that wants to be kept.
According to the actress, her childhood friend shared with her some issues troubling her relationship and her intention to get off birth control pills, so she can have a baby for the man she is involved with, in hopes that he would yield lovingly towards her as the mother of his child.
The idea of attempting to 'trap' a man into loving you used to be a popular 'strategy' with many women who found themselves in relationships where their men did not value their love and commitment.
Needless to say, it does not work that way and that is exactly what the actress hopes her friend and other women will come to terms with. According to her, being a good woman does not even keep a man.
READ ALSO: Nadia Buari Shocks Fans, Reveals She's a Mom Of 4!
Essentially, women need not work themselves up too much because no matter how profound their intentions and sacrifices are, they alone cannot determine the outcome of a relationship; it takes two to tango.
Read what the actress wrote below:
"..So I just got off the fon with a childhood friend of mine who's having relationship issues and feels her last resort is to get off the pills and have a baby for him. 

In her naïve mind, that will certainly hold him down. Well..I ain't no counselor, neither I'm i clairvoyant, but I do know this however, that, a baby WON'T keep a man, being beautiful WON'T keep a man, sex WON'T keep a man, Heck, being a good woman, BARELY keeps a man. The only thing that'll keep a man, is A MAN THAT WANTS TO BE KEPT! #Periodt!"
See original post below: