Road To Stardom: Little Success Adegor Lands Endorsement Deal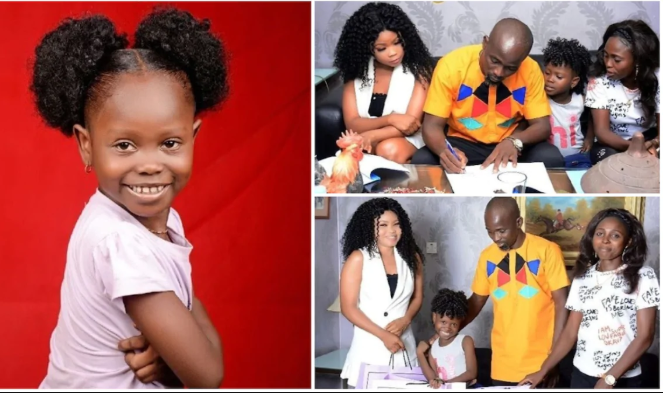 Famous little Success Adegor seems to be soaring higher since she was first discovered by Nigerians.  The 7-year-old girl who showed her passion for going to school, and would prefer getting flogged rather than being sent home over unpaid school fees became an internet sensation in March, 2019.
The young girl attracted the good will of many Nigerians who have all come together to donate money and gifts to little Success and her family.
Asides becoming child education ambassador, just recently, Success, secured an endorsement deal with a Dubai-based company. The young girl whose fortune seems to have changed overnight is said to be latest ambassador of the clothing line brand and will get free clothing items for one year.
READ ALSO: 'We Thought To Kill Or Sell Success For N500,000 As A Baby"- Parents Of Schoolgirl Who Won Hearts In Viral Video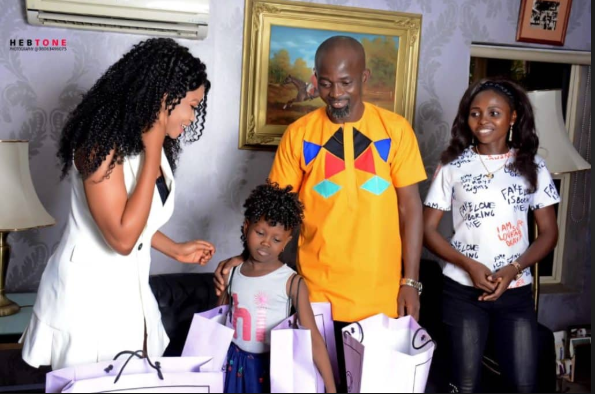 Success was escorted by her mum and Malcolm Tagbarha, her manager, as they signed the deal which is reportedly owned by one time Miss Nollywood Culture and Tourism Nigeria.
READ ALSO: Woman Behind Success's Viral Video Specifies How Much She Deserves From Donations Received
The CEO of the clothing line brand Miss Michelle Balfour, was happy to be signing little Success as their child model and stated that she serves as a source of inspiration to many other children.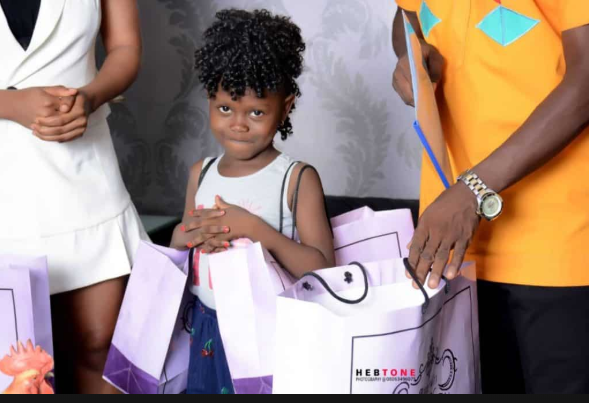 "ENDORSEMENT DEAL!

Child Education Ambassador, little Miss Success Adegor, gets endorsement deal, as brand/Kid model, for Dubai based Nigerian fashion company, House of Michybal JJ.

They are to provide little Miss Success Adegor with clothings for all her outings for one (1) year. Facebook: Michybal JJ Cl, Michybaljj Closet, Instagram: @michybaljjcl, @michybalj

Here is Miss Michelle Balfour, CEO of Michael JJ, and "Malcolmatics" Malcolm Tagbarha, her manager, closing the deal, in Sapele, Delta State."
https://www.instagram.com/p/BwK_5-DBaUs/
Photo credit: Instagram