Nigerian Man, Abubakar Hidima, Warms Hearts With His Motivation To Single Muslim Women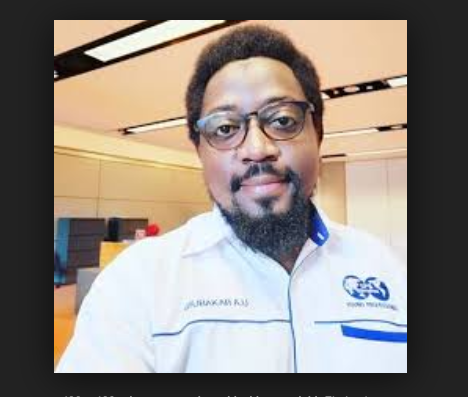 It is no secret the amount of pressure single women face generally, but more so in a traditional and 'religious' country as Nigeria. One Nigerian man, Abubakar Hidima on Twitter identified this quiet unease in the minds of single women and made a soothing, lesson packed, and inspirational thread on the subject.
In a string of posts, inspired from his Islamic faith and texts, Abubakar highlighted the struggles of single Muslim women, showed a genuine concern and understanding of their yearnings and urged them to be filled with faith because 'after hardship comes ease.'
READ ALSO: Successful African Single Woman Who Will Not Compromise Her Viewpoint Just to Get Married Is a Real Woman
He further urged the women to stay inspired and chase other dreams while waiting to fulfill their heart' desire for marriage and companionship, saying also, that not all marriages that they admire are happy.
He touched on heartbreak, disappointments and mistakes, and being gracious to oneself as matters have been pre-destined and that the greatest rewards come with the greatest trials. Still urging the women on, he told them that they were not alone and every human is plagued with some trial but Allah (God) would suffice for those who believe.
Read part of his thread below:
Dear Muslim sister, Finishing your degree, then NYSC & not having a date for your wedding doesn't make you less a beautiful, valuable, honorable & virtuous Muslimah. This shouldn't depress you nor make you settle for anyone simply because you want to get married.

This also shouldn't make you look down on yourself as unworthy or regret some of the hard but beneficial decisions you have made in your life. Where you are today has been destined by Allaah 500 years (or so) before the creation of the universe. Don't feel left out. Not at all.

Heartbreaks, disappointments, mistakes, unhappiness are all part of life. Every human passes through them albeit at different levels & on different complexity scales. So why feel hard on yourself? You are already a champion right where you are. Do not give up.

Listen to this Hadith of the Noble Prophet (SAW), the best counsellor ever: "The greatest reward comes with the greatest trial. When Allaah loves a people He tests them. Whoever accepts that wins His pleasure but whoever is discontent with that earns His wrath."

Narrated by Imams Tirmidhi (2396) & Ibn Maajah (4031); classed as hasan by Sheikh Nasiruddeen Albaani in Saheeh al-Tirmidhi. Your trials are tests, & as a believer, accept them with good faith. You hold on so tight, believing that Allaah would get you through. He surely will.
READ ALSO: "Success Is Not Gender-Based"- Mercy Aigbe Reacts To Ali Baba's Post About Her Interview
Quoting from a text from one of the scholars of his Islamic faith, Abubakar, said, there is a blessing in trials that a wise person should not ignore.
He finally encouraged the single Muslim sisters to see themselves as successful; bigger, and stronger than their problems, urging them that what looks like a storm today will be gone tomorrow.
Read the concluding parts of his post below:
"Do not resent the calamities that come and the disasters that occur, for perhaps in something that you dislike will be your salvation, and perhaps in something that you prefer will be your doom." See life with hope & optimism. Everyone has a story.

Al-Fadl ibn Sahl said: "There is a blessing in calamity that the wise man should not ignore, for it erases sins, gives one the opportunity to attain the reward of patience, dispels negligence, reminds one of blessings at the time of health, calls one to repent & encourages one to give charity".

You see people laughing & smiling today & you think they are happy, whereas they conceal the saddest stories of their lives. You see people in big offices or big buildings & assume they're happy, while they are actually prisoners in those places.

You see people riding big cars & think that everything is OK with them. No, they also have problems. Some of them experienced even harder situations than you are experiencing today. But as a rule, it shall come to pass. "For verily, with every hardship comes relief"

See yourself as a successful lady. Do not allow your present challenges weigh you down. You are actually bigger than those problems, so they should not be your storms. This storm you see today, tomorrow would go.
See his original thread below:
https://twitter.com/RealOilsheikh/status/1123590517118226434