"Success Is Not Gender-Based"- Mercy Aigbe Reacts To Ali Baba's Post About Her Interview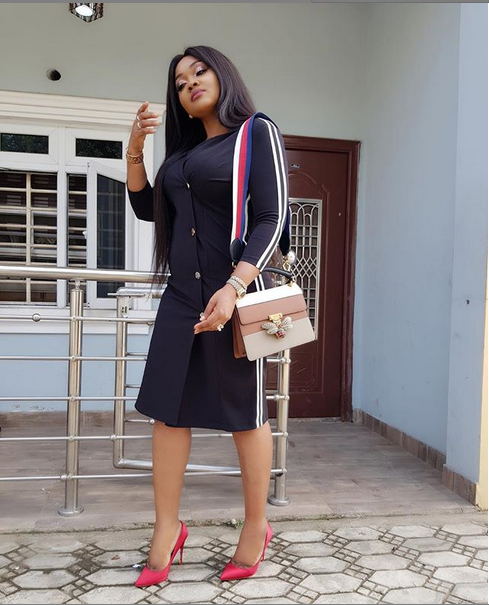 https://www.instagram.com/p/BrxhA4bhzRY/
Recently, in an interview with Sunday scoop, Nigerian actress and businesswoman, Mercy Aigbe, 40, revealed that she has other sources of income apart from her acting career and is driven by the urge to succeed.
She had said:
"What drives me is the urge to succeed. I always want to be successful with whatever I do. I also have passion for acting and fashion, which are the things I do. People who follow me on social media can attest to the fact that I'm a very trendy person. Apart from acting, I have other streams of income. I am not a lazy person and I believe that I have not even achieved half of my dreams."
Now, reacting to her statement about having other sources of income, stand-up comedian, Atunyota Alleluya Akpobome, 53, popularly known as Ali Baba, took to his Instagram page and wrote:
"I told all these I-wanna-be-an-actresses… that the stars they see shine because of the other businesses. The movie is not funding their lifestyles. The movies are a labour of love and passion… it pays but they make more from other hustles"
https://www.instagram.com/p/Brw4ijwFVtD/
READ ALSO: Women Supporting Women: Mercy Aigbe Thanks Funke Akindele for Being There at Her 'Lowest' in Birthday Message
To buttress her statement during the interview she granted and to show her appreciation to Ali Baba for his support, the mom-of-2 took to her Instagram page to speak more about her side hustles.
The talented actress expressed how unfair it is that successful men are celebrated while their female counterparts are questioned. She opines that there is a need to teach young people to give women their due saying, "Success is not gender-based" and that women work as hard as men.
See her post below:
"This post on Bros Ali Baba @alibabagcfr has just been brought to my attention. First, I thank him for this shoutout… Thank you Uncle Ali, God bless you ???? .In this world of consistent negativity, a word of encouragement is a light in the proverbial dark tunnel. Secondly, we all need to know that many of us in the entertainment industry are doing lots more outside of the industry. Many of us have clothing lines, make-up lines, real estate investment, car dealership, food company and the likes. The fact that you don't know some of these things does not mean they don't exist. When the men open doors to new houses, they are doing well or have thriving side hustle but when we, their female counterparts do great things men must have done it for us. We need to teach our young people (male amd female) how to give women their DUE . We are women, We are powerful, We have dreams and work hard as much as men. Women don't need men to validate them. Likewise Men dont need women to validate their manliness. Success is not gender based. You make of your life what you choose to make of it. For me, I do art for passion and Business to survive. Once again God bless you sir @alibabagcfr ….. May we finally come to the light that women own and run businesses too (whether they are on social media or not)…….
Compliments of the Season ❤️"
READ ALSO: iROKO TV Boss, Jason Njoku Celebrates Wife | Recounts Her Contribution to the Growth of His Business
READ ALSO: Chika Ike Talks Growing Up, Father's Rejection From Birth & Why She's so Determined to be Successful In New Interview