Newly Wed, Mercy Ibe Ajike Cheers Other Single Moms With Her Glowing Story: 'It ended in praise'
https://www.instagram.com/p/Bxbra0Inv3d/
https://www.instagram.com/p/BwRRVTqnA3N/
https://www.instagram.com/p/Bxbx3Xdnf9Q/
https://www.instagram.com/p/Bxbr6ranwxC/
Most women do not choose the single mum life, it is the single mum life that chooses them. For most single moms, finding love can be elusive as dreams, but then dreams manifest at the perfect time and that's the case with this Nigerian mom, Mercy Ibe Ajike.
Mercy has become a beacon of hope for many single mothers all over the country because of one reason – she got married. But the businesswoman did not just tie the knot with anyone, she actually got hitched with her first and last love who just happens to be her baby daddy of 12 years.
Mercy had been known by many to be the mother of an adorable 12-year-old girl. As reflected on her social media pages, the beautiful woman had always been assertive of her position as a thriving single mother who is interested in seeing to her daughter's well-being.
Well, all that changed when she recently got engaged to the father of her 12-year-old child. Excitedly, Mercy shared pre-wedding photos on her Instagram page and announced that she was getting married!
This news, no doubt, drew the attention of many who found it endearing that she was going to settle down with the baby daddy. Most of the impressed ones were single mothers.
Recently, Mercy finally got married to her baby daddy whose name is Ibe. The duo had a glamorous traditional and white wedding held in Abia state.
Mercy took to her Facebook to share her excitement which she couldn't hold back. Sharing beautiful pictures and video clips from her wedding ceremony, Mercy stated that she is not a saint but God did it for her after 12 good years.
Encouraging other single mothers who feel the world is spinning against them, the elated mom and new wife charged fellow single moms to be strong and never give up on themselves. She wrote:
"To all single mothers out there. This is me saying to you!!! Be strong no matter what don't give up. Don't bury your self in self pity!!! When you feel the world is spinning against you remember my story. I'm not a saint but God did it after 12 good years. Love you all.

"12 year old daughters name have always been Mmeso Ibe Ajike and mine just changed to Mercy Ibe Ajike .. I hope you get the memo ???? so I have to say these marriage is a heavenly one and it's an achievement."
READ ALSO: After Failed Marriages, Single Mom-Of-4, Dami Ewa Stratton Finds Love With A Blue Blood Bachelor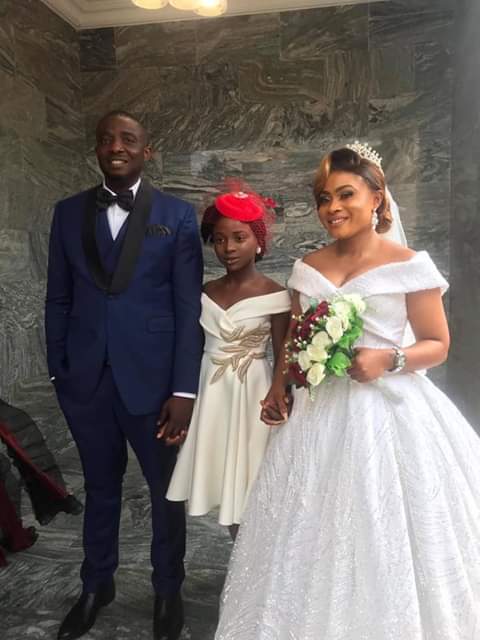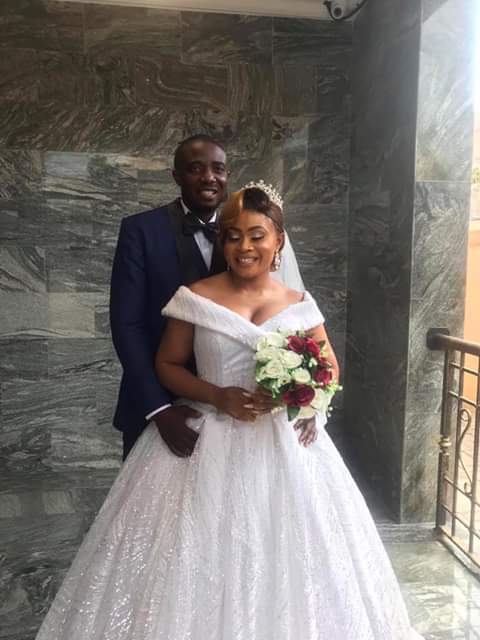 READ ALSO: Single Mom-Of-4, Kate Imafidon Finds Love Again After Disappointments And Heartbreaks| Photos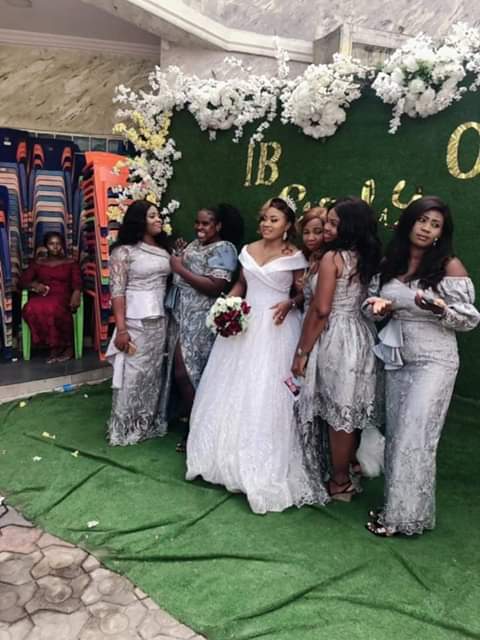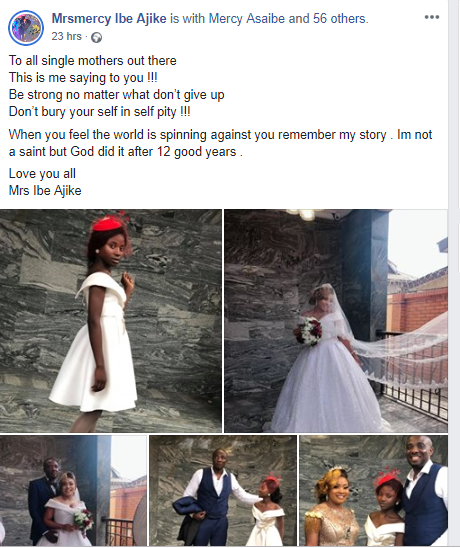 Photo credit: Facebook/ Mercy Ibe Ajike