CONFIRMED: Teen Actress, Regina Daniels Inducted Into Womanhood | DETAILS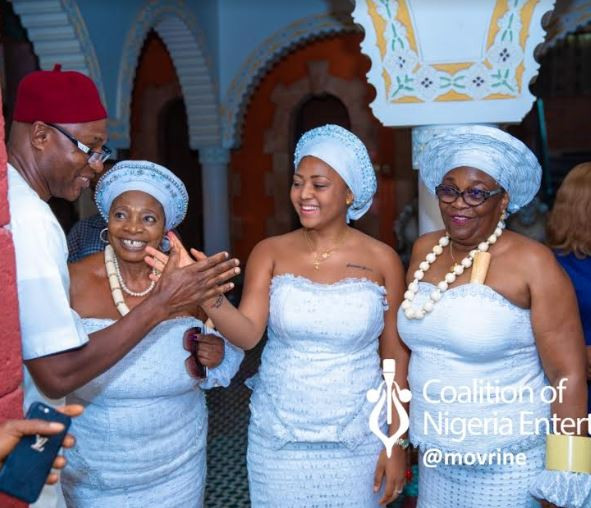 https://www.instagram.com/p/Bx7Fd5ngug4/
It has fully been confirmed that teenage actress Regina Daniels is fully married to 59-year-old Billionaire Ned Nwoko, after much rumours.
Rumour mills went wild some weeks back with reports of a secret marriage between the young actress and the elderly politician who before now maintained a low profile.
It started with the young star flaunting an expensive lifestyle on social media, and showing off expensive cars she supposedly got for herself and mother, including new houses and watches. It took a while and people began to dig into what the source of her expensive lifestyle could be since acting in Nollywood would not afford her anything close in range to what she was spending.
Some weeks ago, Ned Nwoko, came up as the financier of the teenage girl's lifestyle. Shortly afterwards, it was alleged that the duo had tied the knots secretly and Regina was 4-months pregnant for her wealthy beau. It was also gathered that Regina's single mum had got a house as part of the marriage deal.
While many people allowed their tongues to wag and called the union between the two, a union of two strange bedfellows, the teenage actress has ignored to confirm or deny any of the speculations.
The story got even more sensational when news filtered in that Ned is already married to five other women and his marriage to Regina placed her in the position of wife number six.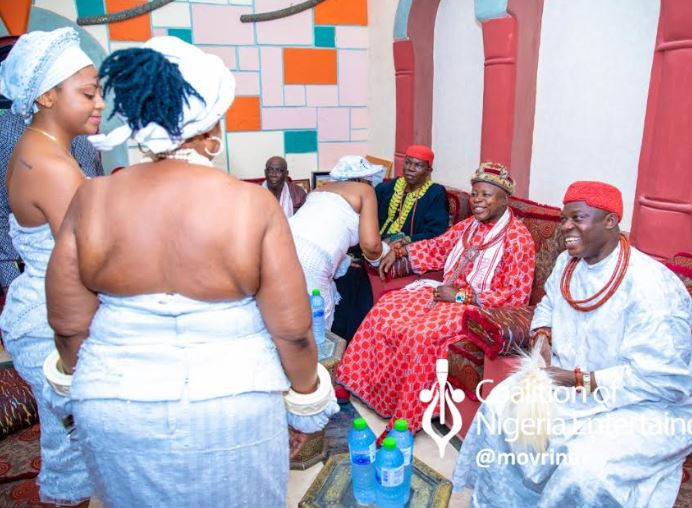 READ ALSO: Teen Actress, Regina Daniels, Reveals Sacrifices Her Mum Made For Her Children
Through a spokesperson, the Senator-elect who reportedly has 15 children already, had released a statement saying he is a Muslim and is entitled to multiple wives, but even the Islamic faith does not allow any man to take more than four wives.
Just yesterday, Sunday, May 26, Ned confirmed the rumours as he got her officially initiated into womanhood according to Anioma culture and tradition, Delta state where he hails from.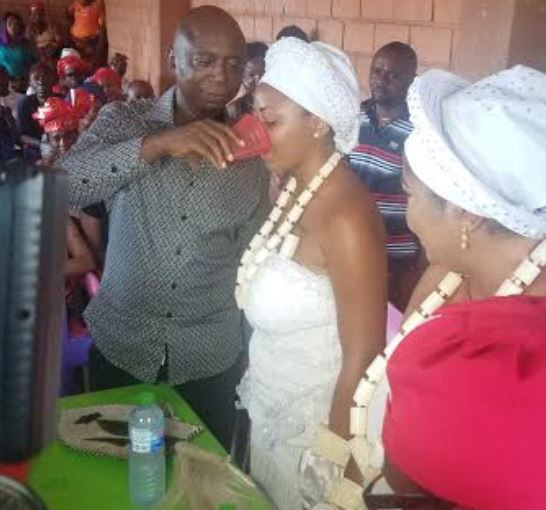 The ritual was conducted by elderly women from the community in presence of her mother. The Anioma induction tradition now gives the actress the right to enjoy all the privilege of a married woman.
The occasion of the induction ceremony is an age long tradition of initiation for newly married ladies into the women world of marriage.
The occasion was graced with high profile traditional personalities, high level delegations from the Niger Delta, first class royalties in Delta state and other distinguished public faces in the community.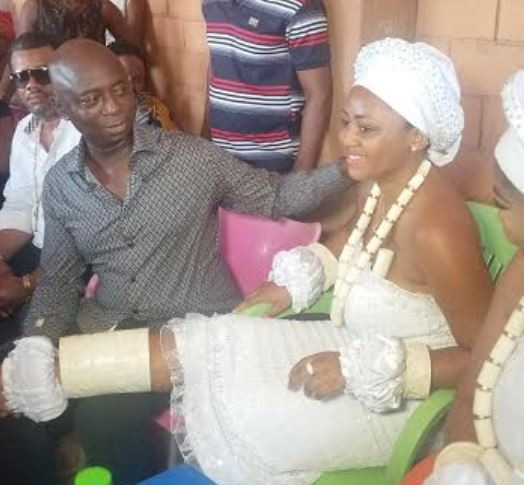 Colleagues of young wife in the Nollywood Industry, members of Coalition of Nigeria Entertainers and other celebrities which includes, Amb. Kenule Nwiya, Chinedu Ikedieze (Aki), Charles Inojie, Ejike Asiegbu, Sydney Sparrow, Vichiano, MC Bob, Shortcut, MC Papi, Movrine studios etc were all present at the induction ritual ceremony.
READ ALSO: Helen Paul Backs Teenage Actress, Regina Daniels, Over Controversial Marriage Choice
See photos and video below…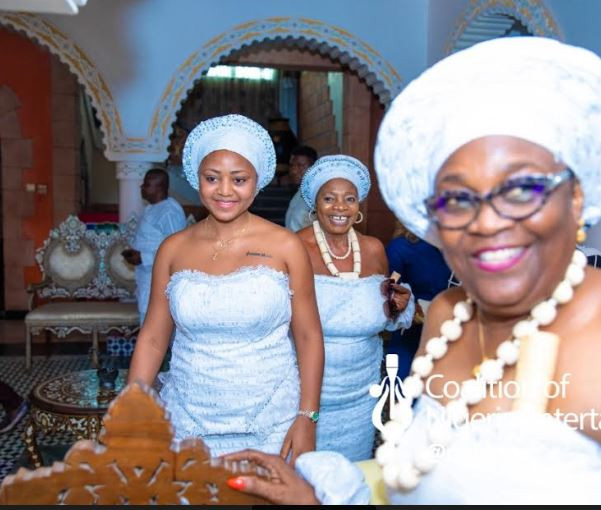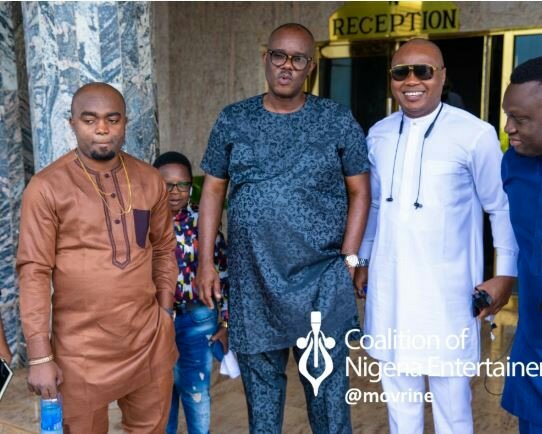 READ ALSO: Teen Actress Regina Daniels Accused of Blackmail in Sex Harassment Scandal
Photo credit: Coalition of Nigeria Entertainers