See Why Nigerian Man, Ayo, Has Urged Other Men To Shun Women Who Are Broke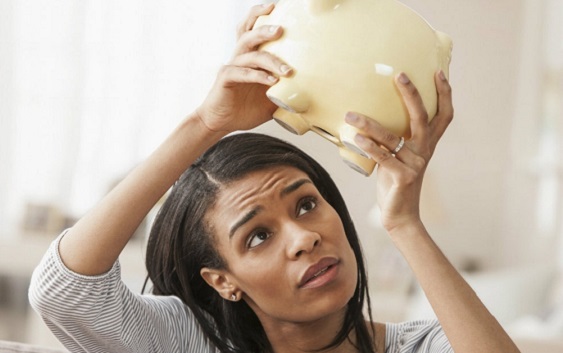 A Nigerian man, Ayo, has taken to his Twitter handle, @PureMind_ to give relationship advice to men. In his thread, @PureMind_, who appeared to have uncommon knowledge about the trials that accompany dating broke women felt the need to give other men a heads up, so that they can guard themelves from the snare of dating such women.
Ayo who in his Twitter bio referred to himself as being content despite having no luxury, advised men to avoid broke women like plague. In his opinion, a broke woman makes a man suffer for two and in the end, the man will end up with half of everything he's laboured for.
He further appealed to men to avoid dating broke women as they stunt growth and hinder the development of the men they are with.
READ ALSO: Single Mums Share Horror Of Domestic Abuse In Response To Comments On Tonto Dikeh's Instagram Post
He berated broke women for what he believes to be an exaggerated sense of entitlement and said they put the men who are involved with them under undue pressure to scale up financially, just because they believe a man ought to provide for them.
Read his full post below:
Kings, Broke girls will stunt your growth, they will hinder your development, you will have it very hard achieving your goals. They will make you suffer for two, when are supposed to be thinking of doubling your 100k, they will halve it for you. Avoid them, Like a Plague!

They will put you under undue pressure, they will make you want to steal just to be able to satisfy their broke ass. They will say hurtful things to you when you can't afford to meet up with their unfortunate demands. They will not allow you take care of your family. Avoid them

They will make you sometimes wonder if your mates have two heads, they will frustrate your life, you will never do enough according to them. They will never appreciate your efforts. They will talk down on your whole existence. Is that what you want for yourself Kings?

They always have the most to say, I mean from a person who cannot even afford to take care of their own needs. They depend on one thing (that we all know) and believe you are supposed to provide for all their needs according to your riches in glory, Like Jesus Christ yunno LMAO

In a nutshell Kings, Say NO to broke and entitled girls. They are not good for your growth. Cheers
See original tweet below:
Kings,

Broke girls will stunt your growth, they will hinder your development, you will have it very hard achieving your goals.

They will make you suffer for two, when are are supposed to be thinking of doubling your 100k, they will halve it for you.

Avoid them, Like a Plague!

— Ayo FBI Media (@PureMinD__) May 31, 2019