Gay Rights Activist, Bisi Alimi, Raises Public Consciousness To A Disturbing Trend Among Gay Men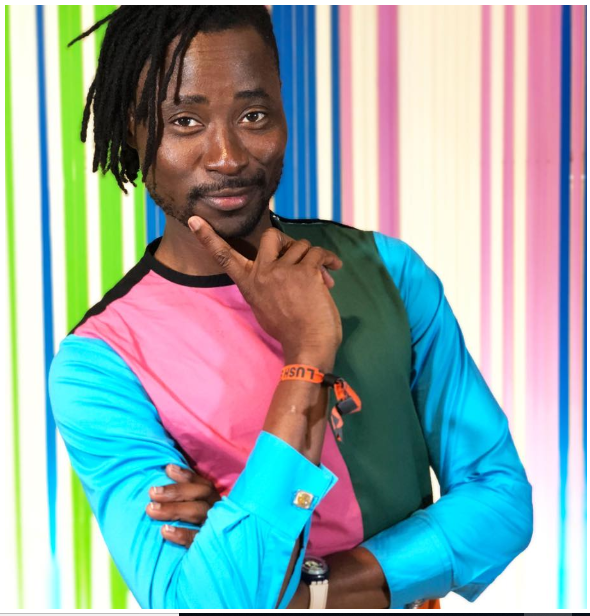 Nigerian gay rights activist, Bisi Alimi, has confirmed public speculations that some gay men are entering into permanent relationships as marriage with women. The 44-year-old public speaker took to his Facebook account to tell on his gay friends who marry heterosexual (straight) women. The UK based Alimi, said he, alongside others, have been attending such weddings of their gay friends, despite knowing it is wrong.
In his post, he talked about going home to reflect on where his loyalty should lie, because he has his gay friends to protect from the harsh criticisms of society even if he feels pity for the women who get caught up in the mess, in the name of marriage.
READ ALSO: Gay Rights Activist, Bisi Alimi, Addresses Nigerian Women In New Post
Read his full post below:
We keep going to our gay friends' wedding to a straight women, even when we know it is wrong.

We come home, think about it and ask ourselves is this is really what we should be doing.

Our loyalty is split; do we celebrate our friends who are submitting to the pressure of the society they find themselves. Men who have refused to be the change they seek

Or do we feel pity for the poor woman who is now caught up in this mess? A mess she consciously or unconsciously played a role in by upholding a system of oppression and suppression through homophobia.

Or maybe, like everyone else, we just resign to fate, knowing that we are all a pawn in this game of deceits. The men, the women, the haters and the hated, we all play our roles, we live, we laugh, we cry, and we die.

Sometimes, to be remembered in love or hate, and something to be forgotten even before we are swallowed up by the earth.

Life is what we made of it, but one thing is clear, we are never a passive passerby in this world, we leave out foot prints and we will always be judged for that.
See screenshot below: