Relationship Expert, Amara Blessing Nwosu, Addresses Married Nigerian Men In Unapologetic New Post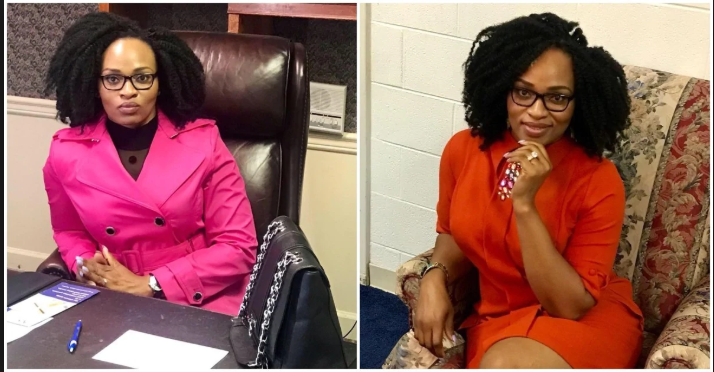 Relationship expert, Amara Blessing Nwosu has taken to her Facebook page to counsel Nigerian men. In her unapologetic post, the writer addressed married Nigerian men about their conduct with respect to their marriage.
Obviously, put off by the lack of shame of married men, which she says is getting out of hand, the mum-of-two, said such behaviour is demeaning, unacceptable and totally wrong.
READ ALSO: Daddy Freeze Disagrees With Pastor Funke On Tolerate Cheating Husbands In These Words
She went on to say, once a marriage has been contracted, there is a limit to the freedom that either the man or woman involved can enjoy. According to her, you can retain your individuality in marriage, but that's not to say you can be married and keep living single.
See her full post below:
My Dear Brothers,
I decided to say this today because it's getting out of hand, especially among Nigerian men. i know you won't like me for this, but it's okay; I'm used to not being liked…LOL.

It is 100% wrong, unacceptable, and demeaning to your spouse when you are married or in a relationship and still flirt with every woman you see. Watch your actions on social media. Watch the kind of comments you throw out on pictures of other women. Watch the kind of chats you engage in via WhatsApp and co. Watch the way you stray into their inbox. Some of the foolish girls even send you their nude pictures and all that. What do you think their intentions are? Watch! Watch! Watch!

Man or woman, there is a limit to freedom once you become married or in a serious relationship. Yes, you don't have to lose your individuality, but you will definitely lose some of it. You cannot be married and keep living single. You are either married or single, except you and your wife agreed to an open relationship. Don't tell me you do nothing with them; you are doing everything with them and publicly disrespecting your spouse. I know what this does to a woman because I was once there and I am happy I took myself out of the mess. It turns a woman to a laughing stock among her peers. Don't you have the word 'shameful' in your dictionary? 
Change your ways!
Show some respect to your woman!
Be married or stay single!
See screenshot below: