Women Lifting Women: South African Woman, Adri Hugo, Celebrates Her Househelp Of 8 Years Who Pulled Through Odds To Earn A First Degree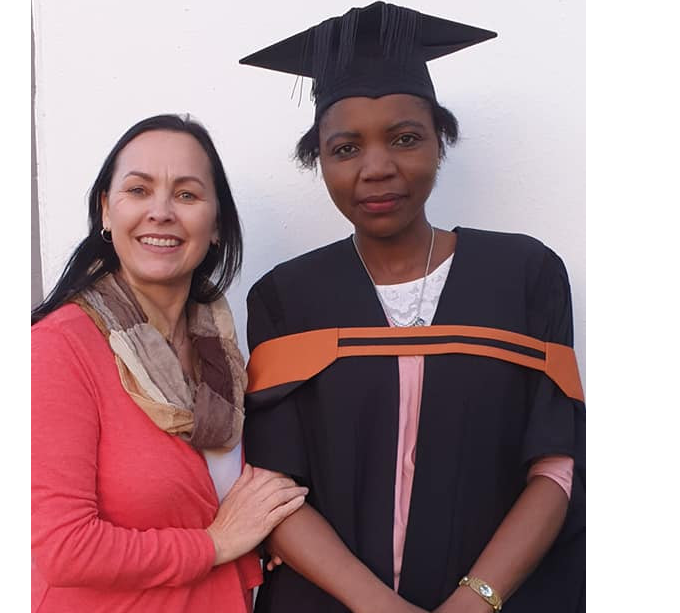 Only amazing things can happen when women look out for one another. The symbiotic and rewarding relationship shared by a South African woman, Adri Hugo and her househelp of 8 years, Annamore Mabhii is another proof of how much can be achieved when we support one another.
Adri who could not hold back her joy, took to social media to celebrate Anna, who just graduated with a first degree in Psychology.
Adri said her househelp, Annamore, is an inspiration to her, further disclosing that Anna is a mother of three, with her youngest child being only four years old. She concluded her post by revealing that Anna graduated amidst some challenges she faced, including her son undergoing two major surgeries for a brain tumor.
READ ALSO: Away On Tour, Ufuoma McDermott Pens Appreciation Note to Her Children's Nanny, Amara, In Lengthy Post
Andri wrote:
Annamore Mabhii, or Anna, my faithful househelp since 2011, tonight received her ba degree in psychology ba hsss. She is such an inspiration in my life! I have so much respect for her.

She is humble, hardworking and conscientiously and treat everyone with respect. She is a mother of 3 and her youngest (NOW 4 years old) has been diagnosed in March 2018 with a brain tumor.

He had two brain surgeries and is recovering. In the Middle of these difficult circumstances she still worked at me, took care of her family and achieved her lesson, without complaining one day. May God bless her.
See the screenshot below: