Police IG, Mohammed Adamu Orders Arrest Of Senator Elisha Abbo For Ruthlessly Assaulting Woman At A Sex Toy Shop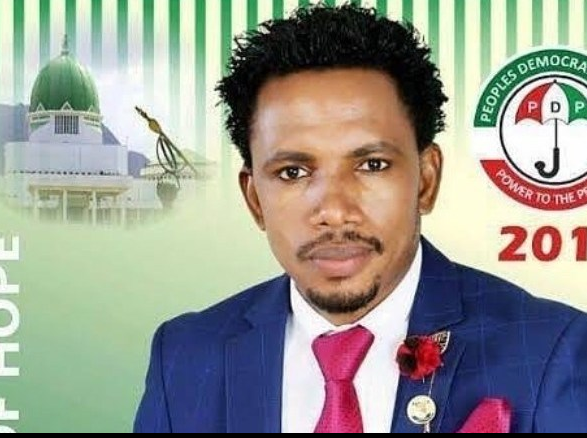 The Inspector General of Police (IGP), Mohammed Adamu, has ordered the arrest of the Senator Elisha Abbo and his orderly for allegedly attacking a yet to be named woman at a sex toy shop in Abuja over the simple statement – 'Take It Easy Now' (read the story here).
According to a report from News Agency of Nigeria, NAN, investigations are currently ongoing at the Federal Capital Territory police by an investigative team set up by the Police Force headquarters in Abuja.
The assault reportedly happened on May 11, 2019, nearly three months after he became Senator-elect. The news of the assault went viral after a video recorded by the Close Circuit Television (CCTV), installed in the shop was shared on the social media yesterday, an act which is said to have embarrassed the police authorities.
The Police say they are doing everything within their powers to restore dignity to the force, following the conduct of the police orderly attached to the senator.
According to Police sources, the incident actually happened in a sex-toy shop in Abuja, where the senator had gone to make purchases with three other women.
The video which has been circulating the internet shows the angry senator beat up the woman in question, and ordered his police orderly to take her away.
READ ALSO: Banky W, Abike Dabiri, Festus Keyamo, Others Demand Justice After Senator Elisha Abbo Is Caught On Tape Assaulting A Nursing Mom In An Abuja Sex Toy Shop
An eyewitness who gave an account of the whole incident said:
"The senator walked in with three young women to purchase adult toys. But shortly after they began shopping for the toys, one of the three girls brought in by Mr Abbo started throwing up.

She vomited multiple times, prompting the shop owner to remark that the woman should have vomited outside and not inside her shop, especially since she was not a child. Abbo, who was said to be agitated by the sudden illness of one of his girls, was said to have accused the shop owner of poisoning the store's air conditioner.

The shop owner's argument that if the air conditioner had been contaminated others in the shop would have also taken ill was said to have angered Abbo, and the two began exchanging words over the matter.
The senator was said to have called a policeman who he then ordered to arrest the shop owner.

The shop owner quickly called her father to inform him that Abbo had called the police over the matter and that she was about to be taken away.

The shop owner's friend who had been standing nearby tried to intervene by pleading with the second man to take things easy but was slapped repeatedly by the lawmaker."
READ ALSO: "I stand with you babana" -Senator Elisha Abbo's Loyal Wife Reacts To The Viral Video Showing Her Hubby Assaulting A Nursing Mom At A Sex Toy Shop
In a swift reaction to the viral video, the married senator claimed the video was distorted, insisting that he was not a Senator at the time of the incident and suggested that the footage was doctored. Speaking to the Daily Sun, Abbo stated:
"There is a video of me on social media. Let me state very clearly that when it happened, I was not a senator. It happened a long time ago.

There is an aspect of that video that they took off. They didn't show where my sister who accompanied me there collapsed and had to be rushed out in an ambulance. But we will provide our own response soon."