Fresh Report Details How Senator Elisha Abbo Allegedly Battered His Ex Wife, Infected Her With HIV Before Her Sad Death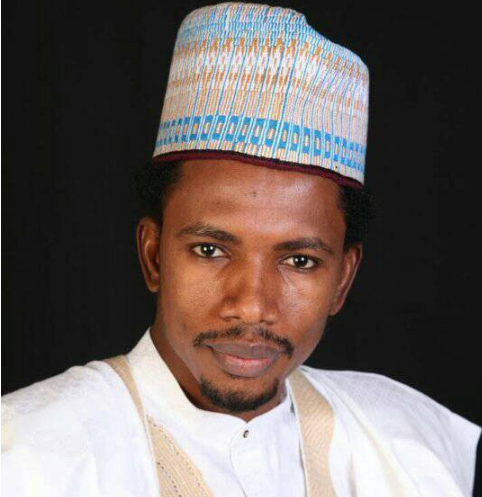 New reports have emerged showing that Senator Elisha Abbo who slapped a nursing mom inside a sex toy shop, has a history of violence. The infamous video of his assault at the Abuja shop is the Pandora's box that brought him to bad light.
Now, the floodgate is open and more damaging revelations are coming into the open, as grave allegations have surfaced from different quarters.
Two of his accusers spoke with The Sun. The worse allegation came from Eunice Tochukwu Ojukwu, his former sister-in-law, who alleged that the embattled Senator battered his late wife, Eucharia Uche Ishiaku.
Eunice who also disclosed that the senator's real name is Clifford Ishiaku, went further to reveal that the now married senator also infected her sister with HIV without informing her of his status. Sadly, Eucharia died as a result of the beating and the virus. Eunice shared:
"I am the immediate junior sister of Eucharia Uche Ishiaku who was married to the man you all now know as Senator Elisha Abbo. His real name is Clifford Ishiaku, that's the name we knew him till we saw the story on social media that he is now a senator."
READ ALSO: Senator Elisha Abbo's Loyal Wife Reacts To The Viral Video Showing Her Hubby Assaulting A Nursing Mom At A Sex Toy Shop
Sharing more details about his dark secrets, Eunice said her sister and Abbo met sometime before 2009 and before they got married, he converted from Islam to Christianity. Giving an insight into how her sister met Abbo:
"Eunice said that they started dating during her National Youth Service Corps days in Nasarawa in 2008. He had worked for so many known politicians in the north. He visited their orientation camp and they met and became friends. When our sister came up with the story of marriage, my family kicked against it.

My family was against the marriage because they were not in support of inter-tribal marriage. We do not know much about the northerner and their culture. When she died and I posted it on my Facebook wall, her friends doubted it because Senator Abbo did not say anything about it on his Facebook wall."
On September 26, 2009, they had their church wedding at a Catholic church in Mubi, Adamawa. Months after, she took ill and thereafter was treating a regular ailment, not knowing that she had been infected with HIV. She narrated further:
"I got to know about her illness in 2012. On her sick bed, she told me everything that happened, especially how she got to know that she was infected with HIV.

She told me that she later discovered that her husband was already infected but held that information from her while they were dating. Unknown to her, he was going for treatment and was still sleeping with her without protection. It was destroying her system gradually and that made her sick.

Someone who observed the frequency of her illness had urged her to go for a general test. The Good Samaritan also paid for the test.

This was how she found out that she was infected with HIV and that it was at a critical stage. When she confronted him with her result, instead of confessing, Senator Abbo battered my sister mercilessly.
We knew that he was raping our sister. He even tried to bring his friend so that both of them will sleep with my sister at the same time. She took a lot of stitches as a result of anal sex forced on her."
READ ALSO: Magic Johnson's Wife Shares Painful Details About Discovering He Was HIV Positive 6 Weeks After Their Marriage
At a point, their father had contacted Ohanaeze Ndi-Igbo in Mubi, begging them to bring back her daughter.
"The day she finally left in 2012, Senator Abbo followed her to the motor park and created a scene. He wanted to drag her back but my father pleaded with the driver to ensure that my sister boards the bus back to our village in Anambra.
My sister was a calm person who did not want to lose her marriage, so she kept the information to herself. There were several fights and when my sister calls me, I will plead with her to leave that man but she will refuse. She believed so much in that marriage until she was very sick.

There was an instance where he battered her so much in their house in Abuja and dragged her out of the house naked. Anytime that he was beating her up, neighbours tried to intervene and he'd threaten them with a gun."
Eunice continued:
"When they were in Abuja, he would dump her in the hospital for days, and no one would be there to give her food till the hospital alerted us and we'd send someone to her.

We were in and out of the hospital for six months before she died in 2013. When my sister died, he called that he was going to deal with me that I was the one that killed my sister."
When asked why she is coming out with the story now. Eunice Ojukwu replied:
"I want justice for my sister. In 2013, when my sister died, I posted it on Facebook and no one took it seriously. He was a nobody and I was the daughter of a nobody. Then social media was not as strong as it is now. All I want is justice, let no one be deceived by those tears, he is an evil man."
READ ALSO: Apology Or Not, Human Rights Activist, Segun Awosanya Lays Down Steps In Place To Bring Senator Elisha Abbo To Justice
In a face-saving video circulate on social media, Abbo had apologized to Nigerians over his shameful action, cutting a figure of a remorseful man. Eunice warned:
"We are used to that his crocodile tears, whenever he comes begging. Nigerians should not be deceived."
Photo credit: The Sun