Gynecologist, Dr. Dangor Kalio Throws More Light On The Issue Of 'Cryptic Pregnancy'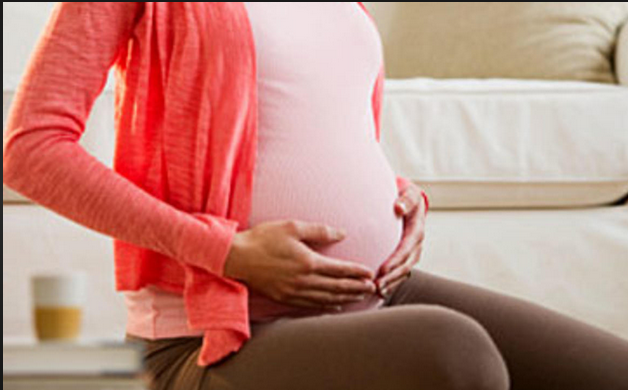 Head of Gynecology at the Rivers State University Teaching Hospital, Dr. Dangor Kalio, has shed more light on the issue of Cryptic pregnancy which was brought to light recently.
Recall that some days ago, a Nigerian doctor, Abah Ehi Peters brought to light an on-going scam in the eastern part of Nigerian, called 'Cryptic Pregnancy scam'.
According to Dr. Peters, desperate women seeking to have their own child are injected with a high level of oestrogen and sometimes progesterone hormones that cause the abdomen to bloat/enlarge, causes formation of cysts and appearance of being pregnant.
He went further to share a conversation with one of his patients who believed she was pregnant but was worried because she was still seeing her period 3 months into the supposed pregnancy. On further inquiry about how she found out she was pregnant, she opened up about the Cryptic Pregnancy.
READ ALSO: MUST READ! Doctor, Abah Ehi Peter Exposes 'Cryptic Pregnancy Scam' Allegedly Going On In South East Nigeria
In a recent interview with DAILY POST on Monday, Dr. Kalio warned against the act that is widely known among women. The gynae described the act as wicked, adding that the practice is an act of fraud used by quacks to extort women who are desperately in need of conception.
The Consultant Gynecologist, who confirmed the existence of cryptic pregnancy, said it is a risky form of pregnancy as the women involved do not undergo the regular routine for pregnant women. According to Dr. Kalio,
"If there are doctors who infuse substance into their clients in other for them to get pregnant, that is a fraudulent scheme. It is a scam.

You cannot infuse cryptic pregnancy into a woman. They are only deceiving the women to make money from them. In the real sense of cryptic pregnancy, pregnancy is there but it is not detected.

That is, the bearer of the pregnancy does not know about it: Common conventional methods have failed to detect it as at the time the presentation was made, until delivery.

But the high point of this is that women, who have this, have irregular menses. And also, women who take a lot of contraceptives may not believe that they are pregnant.

Let me also tell you that cryptic pregnancy comes with grave complications especially a situation where the fetus dies in the womb."
SEE ALSO: Woman's Post Urging People To Stop Putting Pressure On TTC Couples Goes Viral
Well, according to a parenting site, A cryptic pregnancy or stealth pregnancy is termed such when the woman who is pregnant remains unaware of her pregnancy due to subtle pregnancy symptoms.
Many of these women were told that they could not have children, or they would've themselves undergone sterilisation. In cryptic pregnancy cases, as the hCG levels are low, pregnancy goes undetected.
A woman continues to bleed just as she does during a regular menstrual cycle. However, the duration of the bleeding is short. The bleeding occurs at regular intervals or is random.
The flow also ranges from spotting to heavy flow and can be pink, red, black, brown or even purple. This occurs because the uterus is removing the inner lining and is not indicative of a miscarriage.
Causes of Cryptic Pregnancy
Below are some reasons why cryptic pregnancy may take place. Most of them are due to hormonal changes:
1. Polycystic Ovarian Syndrome (PCOS)
Small cysts on the ovaries can cause a hormonal imbalance in women. PCOS is on the rise due to changing lifestyles. This illness creates hormonal imbalances and irregular periods.
2. Recent Pregnancy
It's possible for a woman to get pregnant after a pregnancy. In such a case, skipped periods might be mistaken for postpartum recovery. A woman may fail to realise that she's pregnant again.
READ ALSO: Nigerian Doctor, Maxvayshia Shares Amazing Story Of How Cousin Birthed Twins After 14 Different Medical Professionals Swore She Was Not Pregnant
3. Perimenopause
Perimenopause is a condition wherein the female body exhibits symptoms of menopause, such as weight gain and hormonal fluctuations. When women fail to distinguish a pregnancy due to perimenopause symptoms, it results in a cryptic pregnancy.
4. Low Body Fat
For athletes or wome with low body fat, hormone levels may fluctuate, resulting in missed periods. This also makes it harder to detect a pregnancy.
5. Birth Control Pills
Those who use birth control pills and IUDs are usually confident of pregnancy not being a possibility. However, these contraceptive methods don't guarantee a 100% success rate and can result in pregnancy.
6. Stress
As our lifestyles become increasingly fragile, we take on more stress to stay shoulder to shoulder with the world. Stress is one of the major factors of fluctuating hormone levels, especially in women.
Common Signs and Symptoms of Cryptic Pregnancy
Below are symptoms of cryptic pregnancy which women might fail to notice:
Period-like bleeding during the pregnancy that resembles a regular menstrual cycle
Typical pregnancy symptoms like nausea and vomiting are very mild and easily mistaken for other conditions
The foetus is present but nestles at the back of the uterus towards the spine
Though there is fetal movement in the uterus, it is very similar to the feeling of gas and indigestion.
Why is This Pregnancy Cryptic?
There are many reasons why your pregnancy may be cryptic. Some of the reasons are:
Urine and blood tests for pregnancy come back negative due to fluctuating hormone levels.
Early labour contractions feel like period cramping.
There is no sign of pregnancy on the ultrasound due to difficulty in detecting the foetus.
Is Fetal Developement Affected in Cryptic Pregnancy?
Since most cryptic pregnancies last longer than regular pregnancies, it's commonly believed that the development of the foetus is affected in such cases. However, this is untrue. The development of the foetus takes place to the same extent, but at a slower pace.
Since the woman is unaware that she's pregnant, she will not focus on pre-natal care. She may not cut down on smoking and alcohol, and this might inadvertently affect the foetus' health.