How Dramatic Is Your Mom? Read This Twitter Thread About Nigerian Moms And Laugh Out Loud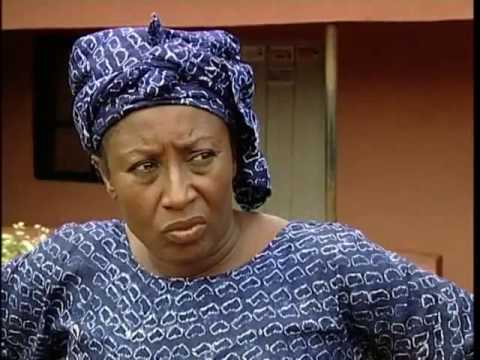 African mothers are drama-filled but Nigerian moms are the real drama queens. Just when you thought your mom had the most drama, read this thread and realize she's still just a learner.
A twitter user, @MsGenevieve asks other users how dramatic their moms are and we couldn't stop laughing at their reactions. In fact, from their responses, you would think that our mothers are using the same manual.
MsGenevieve tweeted:
"How dramatic is your Mum?

I'll start. I used my Mums shower cap yesterday and because I didn't return it to the right place in the bathroom, she told me to start looking for a new place to live (no, she wasn't joking)."
Read the hilarious responses below…
Oluwatoni
@oluwatoninibaba
My own mother decided to pretend to slump in the kitchen because I wasn't assisting her in cooking
My mom got mad at me because I forgot where SHE parked her car!! saying they spend too much money on my tuition for my memory to be poor….I was so confused that day.
When my mum gets upset about anything she blocks us all on WhatsApp.
Miriam O'Donkor
@Miriam_OD1
I woke up in the middle of the night once to find my mum sitting on my bed praying away the spirit of stubbornness.
SEE ALSO: This Emotional Moment Nigerian Mom Found Out Her Daughter Was Pregnant After Ten-Years Of Waiting Is Guaranteed To Leave You Teary| Video & Photos
Egalitarian Woman
@The_inyang
Every time she does something very annoying and i get upset, she starts crying to God (real tears) "I have no children, I have no one in this world except you Lord". Basically guilt trips you into forgiving her.
MyPizzleWasMadeInChyna
@pizzlechyna
I was in the room and my mom was in the parlour only for her to shout my name to come and help her charge the phone beside her in the socket beside the chair she was seated
I just imagined myself getting married already
I lent her money and when I asked for it back she said consider it rent for the 9 months you squatted in my stomach
I Hate Micheal FC #桜⁠ ⁠⁠ ⁠⁠
@TBHer_
My mum called me to come home when I was out ( she never does) she sounded frantic so I went straight back & it was because she forgot her Facebook Password.

Another time she was sent a friend request by someone she didn't like. Instead of declining it she made a new FB account.
I kept telling my mum how I really wanted to go to the beach in December when I go to Lagos one time she had enough and said the people in the water are the ones calling me we had to seriously pray about it.
My mum called me from my room to come and collect her plate and keep in the kitchen then she followed me to come and wash her hands.
SEE ALSO: How UK-Based Nigerian Mom, Adetutu Balogun Dealt With Son For Disobedience Is Hilarious
When I burp in front of my mom, she'll yell and call me disgusting but when she burps (LOUD AS HELL) in front of me and I want to say something, she'll be like "Do you want to kill me? You have a very big heart. You're a wicked child" #growingupafrican.
After morning devotion one day, my mum called all of us back because she forgot for us to pray and cancel my brothers relationship.
How dramatic is my mum: I went in the fridge and ate one apple of hers. My mum goes and takes all the food she brought out of the fridge and puts it in her mini fridge in her room.
my sweet coco
@mysweetkoko
I took my mum out to dinner as my treat, as the food arrived, I joked that I wasn't actually paying and I hope she brought her card.. she left me at the restaurant & drove home before I could even say I was joking. Was so embarrassing.
My mom never allowed me to go swimming when I was young because she heard a story of how a boys' sperm swam and impregnated a virgin girl at their school pool.
— e.u (@balmainbratz)
My mom dropped her keys and when she bent down to pick it up the car door *slightly* hit her hip. she started crying and called everyone saying that she broke her back and she's in so much pain. she spent a whole week using that as an excuse to not do anything.
SEE ALSO: This Mom's Hilarious Letter To Her Kids Who Always Disorganize Her Home Will Make Your Day
My brother dreamt he fought with a priest and narrated this to my mum and she told him to go beg God for forgiveness and also prepare himself to go with her and apologize to the priest.
— GoodyBag (@omololajohnson2)
My mom wanted to spank me once so I held the cane in defense …….she called family meeting that same day that I beat her…….I was tagged d family's black sheep for like a year ☹️☹️.
Amokeade
@Sisinene_of_Eko
Just last week my mum told me to write out all what I was going to "steal" from her for a party so she won't bother looking for it.. I did. She locked those specific shoe, purse and jewelry.
Natasha Lee
@Natashalee___