Celebrity Mum, Stella Damascus Reacts To Physical Assault Senator Getting Icon Award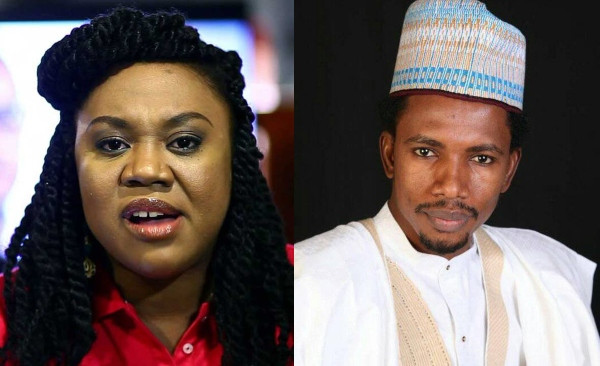 Former Nollywood actress and mum-of-two, Stella Damasus has reacted to Senator Elisha Abbo's recent 'Icon Award'. Recall that Elisha made news last month after footage emerged of him violently assaulting a nursing mother at a sex toy shop in the capital city of Abuja.
His actions sparked public outrage especially as it was revealed he was the youngest senator elected into the 9th National assembly, but few weeks down the line, the outrage against his actions have quietened and the senator has received an award and made a rather arrogant speech while at it.
READ ALSO: Apology Or Not, Human Rights Activist, Segun Awosanya Lays Down Steps In Place To Bring Senator Elisha Abbo To Justice
Receiving the award, Elisha Abbo said:
"It is not just about being in power for the sake of being in power. There is so much responsibility on young leaders, on leaders all over the world.

I believe that young people all over the world will be learning from me that there is now a huge gap between wanting to be in power and being in power to deal with the challenges of politics and swimming in the murky waters of Nigerian politics.

And I believe that young people will draw strength from me."
Wondering where the rage went, Stella Damasus tweeted:
"Was I dreaming or was there a Nigerian senator who slapped a woman on video? If I was not dreaming, did we just stop talking about it?

Has he really been left 2 walk free? Did I just see a video of him defending and justify himself? Okay I must be dreaming then. I need to wake up"
Meanwhile rapper, Falz had reacted to the senator's brazen in an instagram post earlier.
He wrote:
"What kind of a joke is this man ?! ? This is the Senator that was caught on tape assaulting a woman in an adult store.
"Icon of democracy" award? ????Shamelessness at the highest level. It's actually disgusting. He should be holding a plaque that says "Biggest disgrace of the year"
To the Nigerian Police, I thought this man had been charged to court, what is the status of the case?
To the National Assembly, What disciplinary action was taken against him?
We need answers!!! This man cannot remain in the senate!!"