OAP, Toke Makinwa Ready To Give Marriage A Second Chance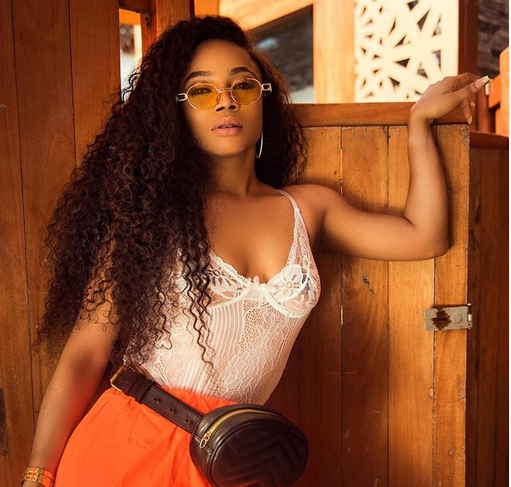 Nigerian radio personality and television host, Toke Makinwa might have just announced her plans to have a wedding before 2020.
Toke, 34, took to her Instagram page to announce that she will be marking her 35th birthday coming up in November, in a huge way because it is her last year as a single lady.
The TV girl added that she is ready to go on a girl's trip as she is looking to give marriage another shot. The question on everyone's lips now is who Toke will be settling down with, because from the look of things, it is going to be a big wedding.
The star TV host wrote:
*Temp Post*
PSA .. Calling on all travel companies, let's make magic together this November, I turn 35 and I want a solid girls trip to my dream destination Phuket – Thailand ??.

I want to wake up to the sounds of the ocean, visit nearby islands, drink some rum and live it up as it's my last year as a single girl ready to give marriage a second chance and of course the bambinos too. So if you'll like to sponsor my friends and me to create the best content ever, let's do it big in November.
#TMat35 #The35Club #Lastyearsingle
Tag them all."
READ ALSO: "No one prays for it to happen"- Toke Makinwa Slams Nigerians Trolling Divorcees
Toke was once married to Maje Ayida and on the 5th of October 2017, the Igbosere High court in Lagos dissolved their three-year-old union.
Their troubled marriage was dissolved on the grounds that her ex husband committed adultery and continuously flaunted his adulterous lifestyle in her face.
Toke told the court that he committed adultery with his mistress, Anita Solomon, adding that the relationship produced a child and since their marriage was contracted, the husband had "behaved in a way she could not reasonably be expected to continue to bear".
READ ALSO: Watch! Toke Makinwa's Ex-husband, Maje Ayida Opens Up About Their Messy Split, Fatherhood & More