How Mothers Can Enjoy And Achieve Exclusive Breastfeeding- Nutrition Society of Nigeria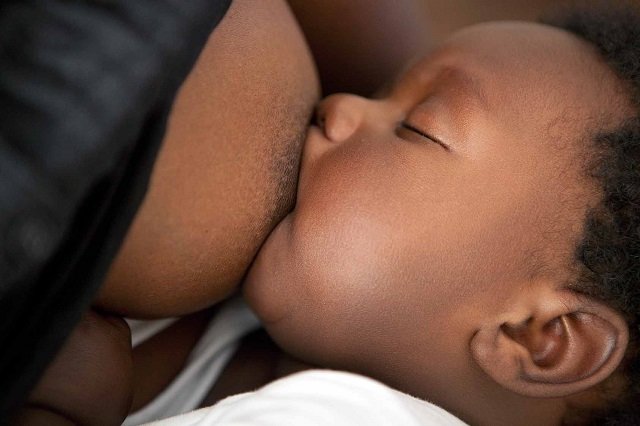 The Lagos State Chairman of the Nutrition Society of Nigeria, Dr. Oluwatosin Adu, has called on the federal and state governments, organisations and communities to provide nursing mothers with adequate information on exclusive breastfeeding.
Adu, at the 2019 World Breastfeeding Week event organised by the association at the General Hospital, Ifako-Ijaiye, Lagos, said parents would become knowledgeable about breastfeeding if provided with necessary education and support.
He said such support could be in the form of empowerment from the government through the provision of good social amenities and a conducive environment for nursing mothers to enjoy their maternity leave.
"For a mother to enjoy and achieve exclusive breastfeeding there must be support from their husbands, family members, communities, employers and even the government.

Any mother who wants to give her child exclusive breastfeeding must be in the right frame of mind,"
Adu said.
He urged nursing mothers to ensure that their children were given the necessary nutrition required of them through breast milk to prevent malnutrition.
"The more the babies suck, the more breast milk is produced; mothers should always feed well on vegetables, fruits, protein and take enough fluids,"
he said.
The Principal Nutrition Officer of the hospital, Mrs. Temitope Sikiru, said there was the need for parents to change the negative mindset about breastfeeding practice.
"Mothers need to understand the benefits of practicing six month's exclusive breastfeeding for the healthy living of their children.

It is the most nutritionally sound food for babies and it strengthens baby's natural defences,"
Sikiru said.
She urged the government at all levels to work on the establishment of milk bank in every state, saying if implemented, the practice would greatly help mothers and babies with breastfeeding challenges.
"If governments can make milk bank available it will encourage women and nurses to feed another person's child,"
she said.