Dad-Of-One, Abisoye Olukoya Argues Why Society Must Come To Terms With The Hard Truth About How Homosexuality Is Impacting Marriages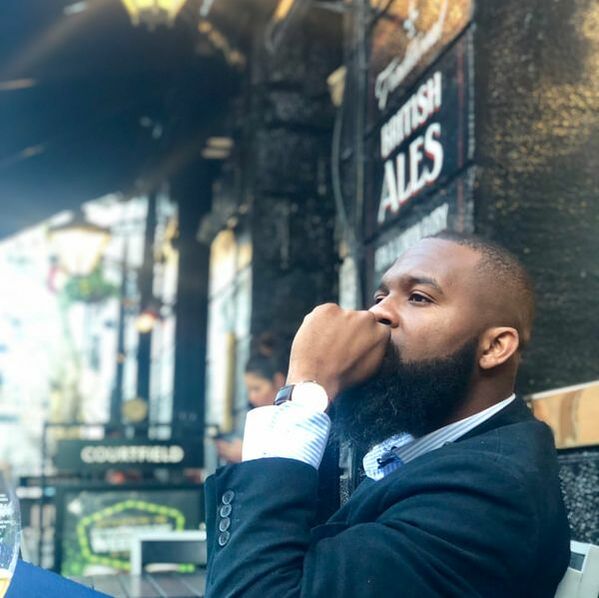 Instagram celebrity and dad-of-one, Abisoye Olukoya Micheal has taken to the photo-sharing app to speak in clear terms why Nigerians and the rest of Africa must put their disdain for homosexuals, bisexuals, lesbians and peadophiles aside and begin to critically address how those issues are impacting and will continue to impact everyone irrespective of whether they approve or disapprove.
According to the young dad, a lot of gay men are in unwanted cages called marriages for the only reason that society won't tolerate who they truly are. That, the outspoken dad said is dealing a lot of women hard blows in their marriages because the truth really is the man does not have a single care to be with a woman.
He wrote:
'HES JUST NOT INTO YOU.

A lot of GAY men dating beautiful women just to stay & look NORMAL.
A lot of Bi men are in unwanted cages called marriage just to be socially acceptable.'
READ ALSO: Bishop Neophytos Masouras Has Figured Out Why Gay People Exist And It's Because Of Something Pregnant Women Do
Micheal went on to allege that many gay men in Africa are dating beautiful women just to stay and look normal. He also told women not to feel they are responsible for their failed marriages because some gay men have  gotten married only to save face from a judgmental society.
In a follow-up post he expressed that it was time for the society to begin to have a discussion about the emerging trends that seem to have come to stay instead of frowning at them altogether. The dad-of-one says the more the society continues to frown at having practical discussions about homosexuality, the mor it is setting itself upp for falsity, and more marriage and relationship disasters.
Here's what he wrote:
'Homosexuality, Lesbianism , Pedophilia & these other topics are issues we need to discuss . The more we frown at them instead of discussing them, the more pain we cause ourselves.

Do we bring our guns & shoot them all? Or do we find means of understanding what we could do to help the society??'
See the original post below
https://www.instagram.com/p/B13iYhihi7N/