'Portharcourt Hotel Strangler': ACP Yomi Shogunle Educates Young Women On How To Avoid Being Victims Of Hotel Serial Rapists/Killers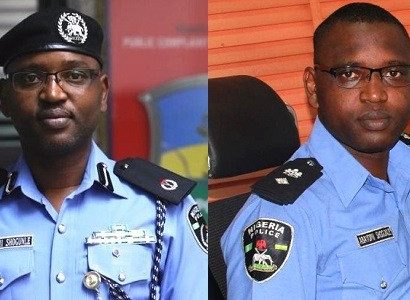 Following the recent cases of serial killing in different hotels in Rivers state, PortHarcourt, former head of the Nigeria Police Complaint Response Unit, Abayomi Shogunle, took to his Twitter handle to educate young women on how avoid being killed by a serial rapist/killer in a hotel.
See his tweets below…
"Going on a first date with a man? Insist. Send his photo & phone # to your best pal, let him know that "My sis/bro must know we're together". He will think twice before trying untoward behaviour during date. Your buddies must meet him before next outing. Personal Safety #YsGuide.
Babe Stay Woke! As you move into a hotel to lodge with a man friend (new/old), remember to tell the gate man AND receptionist – WE CAME IN TOGETHER, PLEASE DON'T ALLOW HIM TO LEAVE IF I AM NOT WITH HIM. That should neutralize any potential bad intention. #YSguide Personal Safety."
READ ALSO: 'Hotel Strangler': Everything To Know About The Serial Rapist/Killer On The Prowl In Portharcourt Plus Updates
Women who live in the Portharcourt had earlier been advised to be more security conscious as it appears a serial rapist and killer is on the prowl in the city.
In the past few weeks, at least 9 women in the Garden City were lured to their death by the yet to be identified sociopath that local media have now tagged the 'Hotel Strangler'.
All 9 victims of this anonymous killer were strangled in hotel rooms under very similar circumstances. Unconfirmed reports say some of the victims are actually online vendors lured to the crime scene by a female posing to as a customer.
The victims are then led into the private room of a hotel by the supposed customer who delivers them to their killer in waiting.
The serial killer proceeds to have sexual intercourse with his victim in the hotel, then, when they are least expecting it, he uses a white cloth to strangle them. He then proceeds to stage their bodies with the white cloth tied around their neck (pictures of victims on Google).
READ ALSO: See The List Of Married Men That Should Never Be Allowed To Bathe Their Daughters According To ACP, Abayomi Shogunle
Since the killings started, the perpetrator has left in his wake victims including Jennifer Nwokocha, Maureen Ewsu, and 7 others. Security operatives are yet to make any arrests or announce any investigations and women in that region are urged to put safety first at all times.
Going on a first date with a man?
Insist. Send his photo & phone # to your best pal, let him know that "My sis/bro must know we're together". He will think twice before trying untoward behaviour during date.
Your buddies must meet him before next outing.
Personal Safety #YsGuide.

— Abayomi Shogunle (@YomiShogunle) September 15, 2019
Babe Stay Woke!
As you move into a hotel to lodge with a man friend (new/old), remember to tell the gateman AND receptionist – WE CAME IN TOGETHER, PLEASE DON'T ALLOW HIM TO LEAVE IF I AM NOT WITH HIM.
That should neutralize any potential bad intention.#YSguide Personal Safety.

— Abayomi Shogunle (@YomiShogunle) September 17, 2019