'Hotel Strangler': Everything To Know About The Serial Rapist/Killer On The Prowl In Portharcourt Plus Updates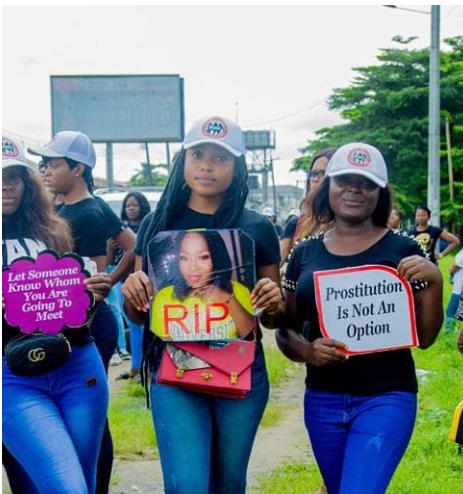 A serial killer and rapist is on the prowl in the city of Port Harcourt, Rivers State. In the past few weeks, since July, at least 9 women in the Garden City were lured to their death by the yet to be identified sociopath that local media have now tagged the 'Hotel Strangler'.
All 9 victims of this anonymous killer were strangled in hotel rooms under very similar circumstances. Unconfirmed reports say some of the victims are actually online vendors lured to the crime scene by a female posing as a customer. The victims are then led into the private room of a hotel by the supposed customer who delivers them to their killer in waiting.
The women are raped and strangled with a piece of white cloth around their necks. (Pictures of victims on Google).
READ ALSO: Mothers in Bonny Island March In Protest After 9-year-old Girl Was Allegedly Raped By Man Who Is On The Run
Since the killings started, the perpetrator has left in his wake a number of victims including Jennifer Nwokocha, Maureen Ewsu, and 7 others. Security operatives are yet to make any arrests or announce any investigations and women in that region are urged to put safety first at all times.
Provoked by the menace, a group of concerned women in Port Harcourt took to the streets to protest the killings and to raise public and security consciousness but they have started on a wrong footing even if their intentions were good, according to Twitter users who expressed outrage at the words on the placards used by protesting women.
The female protesters carried placards that seemed to blame the victims for their death and conclude that the victims were prostitutes. One of the placards had the words: "Prostitution is not an option."
READ ALSO: 'Stop Touching Us': Women Protest The Constant Groping by Market Men In Yaba
Twitter users called out the protesters for victim-blaming, while some pointed out that the murdered women were likely victims of the latest method of ritual killings where online vendors are lured to hotels for business. Other pointed out that even if the slain women were prostitutes, their unfair murder isn't still excused.
Below are some tweets calling out the protesters: