Actress And Single Mom, Biodun Okeowo Sends A Stern Warning To Deadbeat Dads: 'Reaping where you didn't sow is over'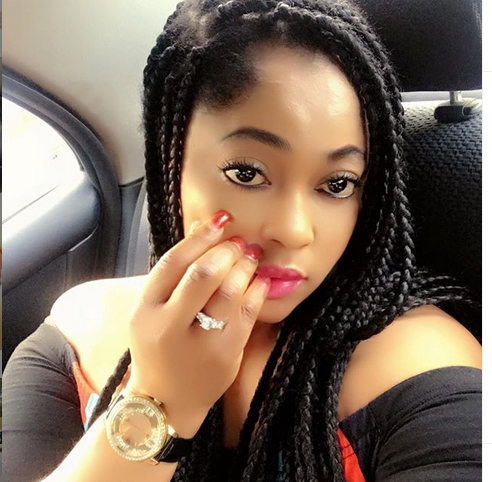 Nollywood actress and skincare expert, Biodun Okeowo is not pleased the continuous rise of deadbeat fathers, as its gradually turning into a norm.
The beautiful mom-of-two and talented movie star, took to her Instagram page to send a stern message to fathers who abandons all his kids responsibilities to their mothers.
According to her, she's sick and tired of men who don't take up their responsibilities and provide for their families. She went on to say that days of 'reaping where they didn't sow' is over.
The businesswoman wrote:
READ ALSO: 'Don't pity single moms' -Nigerian Actress/ Mom, Biodun Okeowo Admonishes All In Simple But Telling Terms
"I have this to say… if you are a father and choose to be a deadbeat one for that matter…. Watching a woman struggle all alone to bring up kids you both brought into the world.

My word for you is "Go make a change". Because you won't reap where you didn't sow… God will accept this one o, even if the reverse as been the case all this while, father's eating where they didn't sow.

Henceforth Dead beat fathers will not reap where they did not sow…. if you can be wicked enough to watch a woman raise children alone… you won't eat where you didn't sow.

For every woman struggling… you shall live long to reap the fruits of your labor including me ? Amen!!!."
READ ALSO: Twitter User, Pearl Shares Her Deadbeat Mom's Response When She Reached Out To Her 30 Years After She Abandoned Her: 'I didn't believe it'
https://www.instagram.com/p/B2mmRjOh3np/