ER Doctor, Sam Ghali M.D. Gives Helpful Tips On What Not To Do When Suffering A Nose Bleed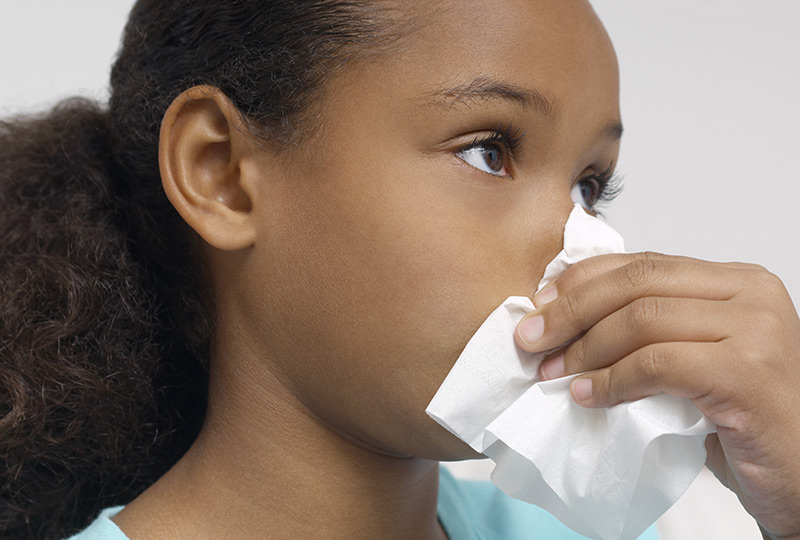 A rather helpful post from a doctor on social media has gone viral. In the post shared by @Em_resus on his Twitter page, Sam Ghali, M.D. advised people on taking cautious measures when suffering a nose bleed.
According to him, the common practice when someone is experiencing a nose bleed is to recline their heads and he stated that this has proven dangerous to the patients suffering such.
In his post, he advised that people should rather pinch their nose and bend forward as bending backwards can make the blood run to their throats and in some cases, can make them choke.
Dr Sam Ghali tweeted:
"If your nose is bleeding, DO NOT TILT YOUR HEAD BACK. This just makes the blood drip down the back of your throat and you will swallow and/or choke on it. Pinch your nose and TILT YOUR HEAD FORWARD. Please tell all your friends about this.

♥? Your friendly neighborhood ER Doc."
READ ALSO: Nigerian Dad, Isaac Jideofor Whose Toddler Almost Died Practicing What She Saw On TV Warns Other Parents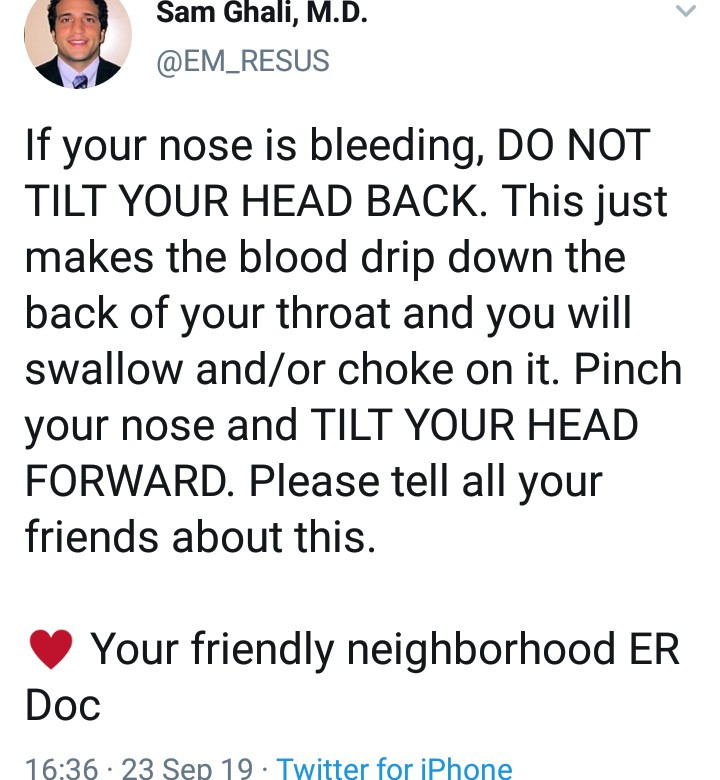 READ ALSO: Nosebleeds in Children: Causes & What to Do
Many people have taken his advice seriously and some have decided to take life-altering decisions so as not to fall victim of a nose bleed that could lead to more grave situation or even death.