Newly Married Single Mum, Akasi Ndoh Encourages Single Women In A Facebook Post After She Found Love Despite The Odds Stacked Against Her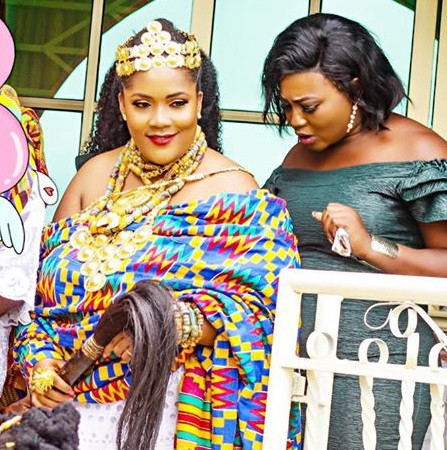 A newly married single mother, Akasi Andoh took to a prayer group on Facebook to share her testimony and encourage other single women who fear that their chances of finding love is pretty low. Akasi, who is Ghanaian shared that she is a 35-year-old single mum who eventually found love despite the obvious odds stacked against that chance.
The chubby mum described herself as fat and having stretch marks, making reference also to her age as she shared that she didn't seem like the ideal candidate for the fulfilling kind of love that she has found. In her words, she simply wrote an 'amen' to a skeptical social media post, and it turned out, that short text had not been in vain.
READ ALSO: Single Mum, Shade Johnson, Explains Why She Is A Single Mum, Says Promiscuity Not Among
Posting photos from her traditional wedding, the elated mum said one does not need to be perfect to find love, while  single women
"My Amen was not in vain…
you see I was a little skeptical about this social media "Amen" but I did it anyway and now here I am

God has laid a very huge table in front me in the presence of my enemies

I'm 35yrs,a single mum,fat with stretch marks and God still found me worthy

To all my single sisters here,you don't need to be perfect before somebody loves you,yours is on the way coming don't give up.

love from Ghana"
she wrote.
See the screenshot of her post and other photos below: