Single Mums: Check Out These 7 Sure-fire Dating Tips According To Relationship Expert, Jackie Pilossoph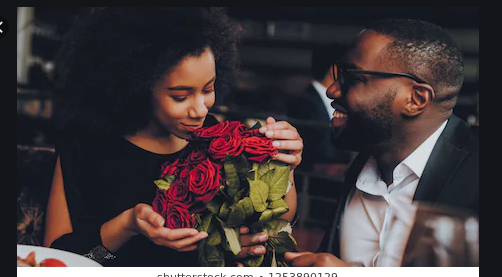 For single mums, finding love can be a lot more complicated than it is for other singles. Single mums obviously worry, not only about finding a non-judgmental/supportive man, they worry whether their new relationship will allow for the healthy emotional growth and general wellbeing of their little ones. Famous relationship guru and author, Jackie Pilossoph has sort of figured it out and she shared the tricks in one of her blog posts.
According to Jackie, the 7 dating tips or strategies if you want, will help you date successfully  as a single mother, whatever goal you have in mind.
READ ALSO: Inspirational! Dad-Of-One, @IamEtubo's Twitter Thread Is The Dream Of Every Single Mum
See the tips shared by Jackie in her educating blog post.
1. Use your lunch hour for dates:
The kids are in school, you're already dressed up (for work) and an hour is a perfect length of time to determine whether or not you want to go on a second date with someone. Plus it's a no pressure situation where you don't have to worry about that good night kiss!
2. Don't talk about how hard it is being a single mom:
I get it. It isn't easy. But, your date doesn't want to hear how crazy busy you are. Everyone's busy. You're not alone. Remember that being a single mom takes a strong, courageous woman, and that's you!
3. Be yourself:
Don't be afraid to just be you. Your attitude should be, 'This is me and if he likes it, great. If not, that's OK too.' This is the attitude that will make the right guy fall in love with you!
4. Don't badmouth past relationships:
No one wants to hear about what a jerk your last boyfriend was, how he cheated on you, or how you can't stand to be in the same room with your ex-husband. Those conversations make a person appear angry and bitter: two very unattractive qualities. Therapy or your friends and family are great sources for venting—not your dates.
5. Limit alcohol intake:
I like to give myself a one-drink rule when dating someone new. It's just enough to take the edge off, but not enough to make a person sloppy. Excessive drinking can lead to bad decisions and saying things you wouldn't say if you were sober. Our singles survey also show that having a date that drinks too much on the first date is a huge turnoff.
6. Limit how much you talk about your kids:
Most single moms I know are very proud of their children and consider them the biggest part of their lives. On a first date, leave your kids at home and focus on learning about your date and letting him learn what you're all about as a woman-not just as a mom.
7. Set the right expectations!
If you make your expectations all about meeting new, fun people who can enrich your life, you are less likely to feel stressed. Have fun. Smile. After all… It's Just Lunch!