Celebrity Mum, Dakore Egbuson-Akande Shuts Down Divorce Rumours As She Celebrate 10th Wedding Anniversary With Hubby, Olumide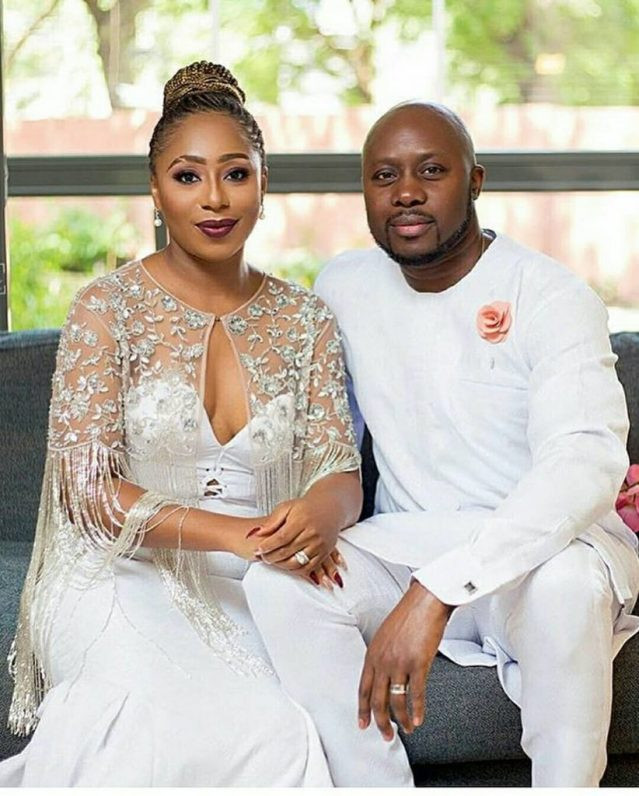 Seasoned actress and mum-of-two, Dakore Egbuson-Akande and her husband, Olumide Akande have taken to social media to shut down swirling rumours that their marriage had failed. Taking to Instagram, the talented mum debunked claims that her marriage is in crisis, as she noted joyfully that it is their wedding anniversary today, January, 12.
Speculation of the marriage crash came after Dakore shared a bikini photo at the One African Music Fest in Dubai with her brother, Timini. It was reported that the couple's marriage crashed on grounds of the billionaire son not having enough money to throw around like when they met, courted and were newly married.
READ ALSO:Dakore Egbuson-Akande Opens Up On Her 7-Years Scandal-free Marriage and Her Unusual African Husband
The report also claimed that Dakore was under pressure  from her in-laws to give birth to a son in her 10-year-old marriage which has produced two daughters.
The actress who however debunked claims of her marriage crash as she celebrated her 10th wedding anniversary with her husband Olumide, stated that when people realize hating is not working, they start telling lies.
Sharing a video of her daughters goofing around, Dakore wrote;
"Best support system. Happy 10th Anniversary babe @_o.lou "Sadly once they realize hating isn't working they start telling lies" #Psalm35 
#shametobadpeople
Her husband also affirmed their marriage in a comment under her post writing:
"10 years just like that! ? Happy Anniversary sweetheart! ❤️❤️❤️?? And to those who care to know, it's 10 years, not 9, not 11; 10 beautiful, sweet, at times challenging, wonderful years!

Don't believe everything you hear, or read, or see for that matter! #nowyouknow"
See Dakore's post:
https://www.instagram.com/p/B7MnZPtFy-c/