Schoolgirl, Dele, Who Turned To An ATM Light To Get Her Homework Done Gets Scholarship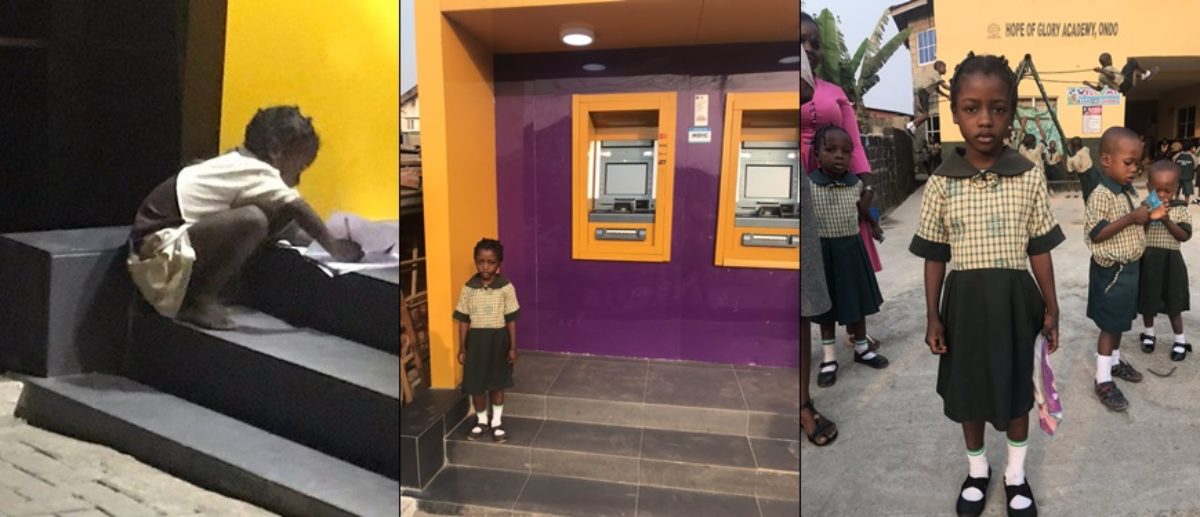 About this time last year, the Nigerian cyberspace was agog with news of the turnaround of fortune for witty schoolgirl, Success Adegor, who came into limelight after a video of her lamenting on her way home as she was sent back home for unpaid fees.  The newest rave is a schoolgirl, simply identified as Dele who was spotted doing her homework in front of an Automated Teller Machine (ATM) in Ondo State.
The schoolgirl was captured kneeling close to the ATM at a branch of First City Monument Bank (FCMB) along Yaba road in Ondo city. A Twitter user, Bada Maruf Matthew shared the photo last Wednesday and it has since gone viral evoking a series of reactions on the microblogging site.
Bada, who said he is the Education Secretary of Ondo West Local Government wrote,
"I saw this little Dele at FCMB Bank along Yaba Road in Ondo City. She is using the ATM Gallery light to do her homework. My respect goes to her determination to make it in life. Let it go viral."
READ ALSO: 'We Thought To Kill Or Sell Success For N500,000 As A Baby"- Parents Of Schoolgirl Who Won Hearts In Viral Video
Four days after Dele's photo emerged on social media, FCMB has finally reacted with a promise to support her education.
The bank quoted Bada's viral tweet and wrote:
"We are inspired by Dele's determination to study. It's great our ATM Gallery could light her books for the evening, but we would love to do more to support. Can you please help us find Dele? Please RT until it gets to someone who knows her."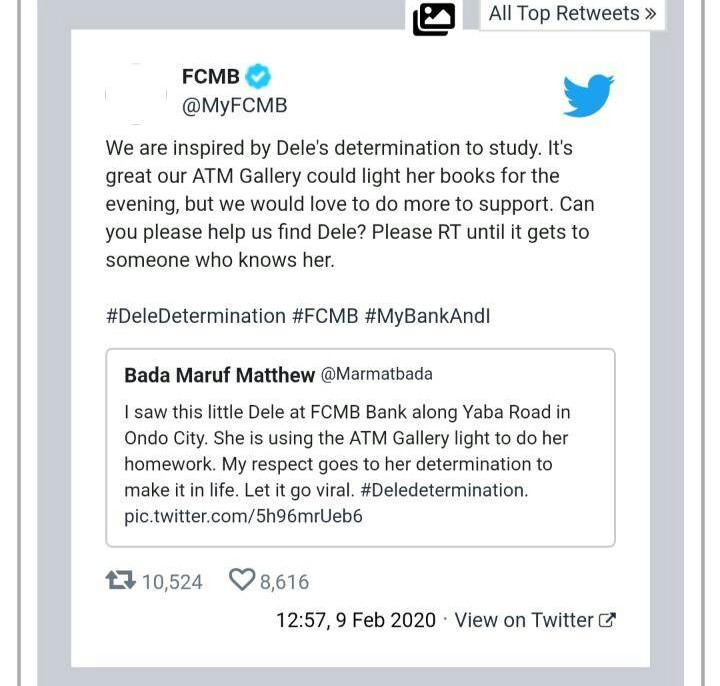 The bank urged social media users to help it locate the girl. Bada, who tweeted the photo has, however, shared an update, saying he has been able to locate the girl. He revealed that the little girl lives with her grandmother and she has been told about FCMB's plan for her granddaughter.
"I have been able to locate her and her grandma. The grandmother and the proprietor of her school (Hope of Glory Academy) were well informed,"
he tweeted.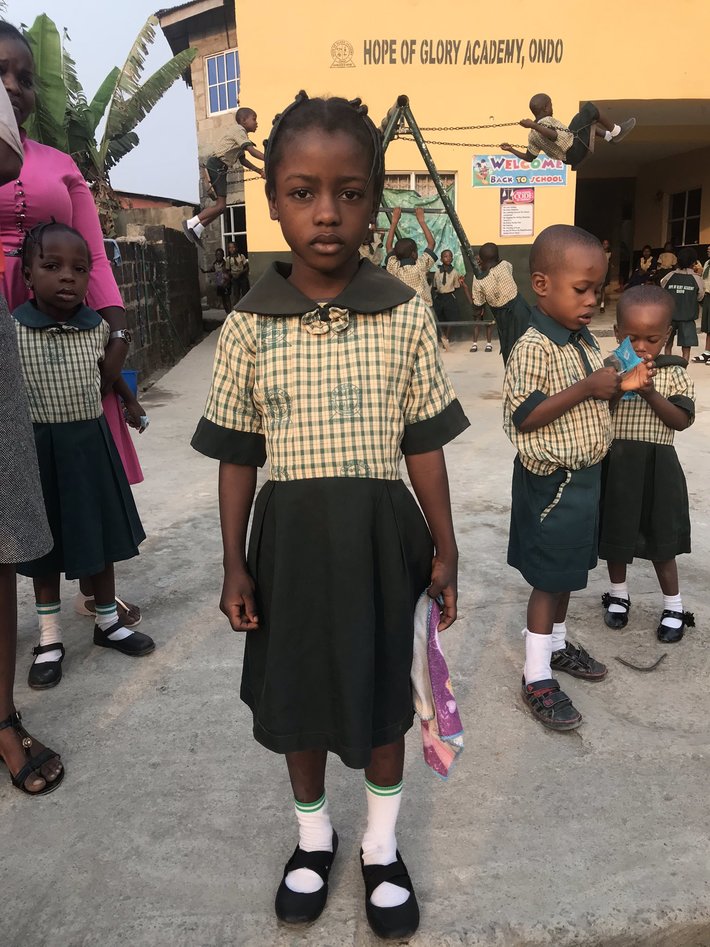 The bank has now made good its promise after meeting with the schoolgirl's parents, awarding her a scholarship up to university level.