Celebrity Mum, Meghan Markle's Ex Reveals That A British Tabloid Offered Him Huge Money To Lie About Their Relationship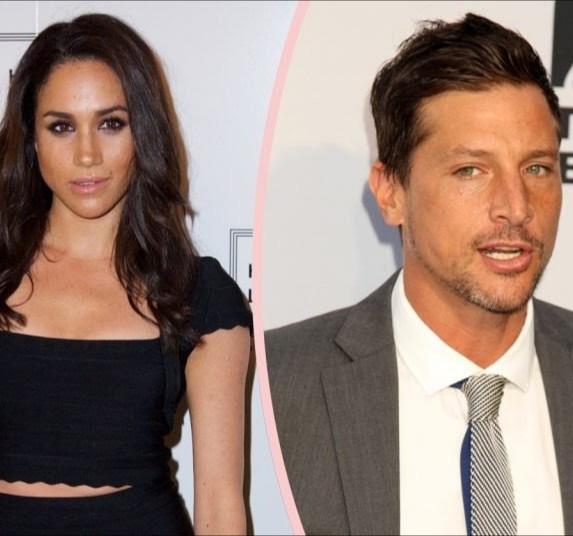 Celebrity mum, Meghan Markle and her husband Prince Harry have for long maintained that the British media target their young family and are bent on putting them in a bad light. The royal couple gained a lot of sympathy, but gained just as many criticisms but this new revelation by Meghan's ex may be proof that the couple is indeed unfairly targetted. Meghan's ex, Simon Rex has said that the British tabloid offered him $70K to lie about his and the mum-of-one's sex life. Simon dated Meghan Markle in 2004 when she was 22 and when the British media found out, they allegedly offered him money to exaggerate their relationship to paint Meghan in a bad light.
The one time MTV veejay made this revelation on this week's Hollywood Raw podcast. At the time they dated, Meghan was an upcoming actress with day parts in soap operas while Simon's career was going well. He was acting in the Scary Movie franchise and was on the verge of starting his time as rapper Dirt Nasty.
However, at the start of his career in Hollywood, he did some solo porn scenes, mostly aimed at gay audiences, Perez Hilton reports. Simon said it was this early part of his career that the tabloids were interested in tagging Meghan Markle to, so as to make her look unfit to join the Royal family.
READ ALSO: "I lost my mother and now I watch my wife falling victim to the same powerful forces"- Prince Harry Sues British Tabloid For Constantly 'Bullying' Meghan
Simon claims he was approached by just about every media outlet in 2018, looking for a scoop about his time with Meghan. But he told them there is nothing to tell as their relationship was brief and they never even had sex.
He told The Sun that they kissed after dinner, but she never went on a second date with him. He joked it was his breath after the "garlic noodles" that turned her off.
However, Simon said this was not enough for the tabloids and one tabloid, which he wouldn't name, offered him $70,000 to straight-up lie and say they had sex, just so they could put out a more salacious headline that Meghan had sex with a former pornstar.
Meghan Markle and Prince Harry have complained about how badly the media has treated Meghan and how they publish stories that paint her in a bad light. The couple have had to sue multiple UK tabloids as a result.