Relationship Expert, Joro Olumofin Explains Why A Lot Of Marriages Will Be Over By The End Of The Coronavirus Quarantine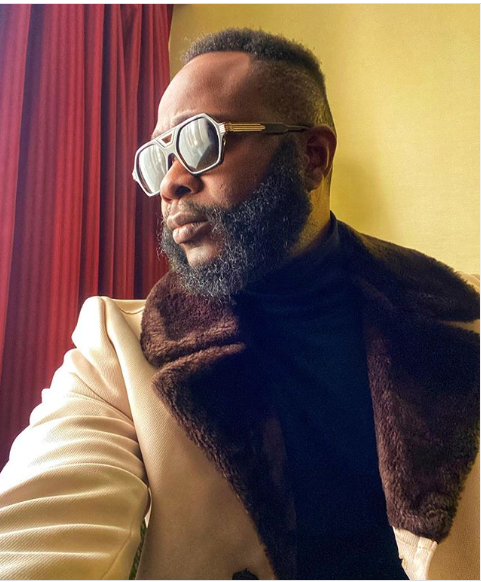 Relationship blogger and counselor, Joro Olumofin is of the opinion that by the end of the coronavirus quarantine, a lot of marriages will be over.
Following the outbreak of the novel Coronavirus, COVID-19, people have been advised to stay at home and maintain social distancing in order to halt the spread of the deadly disease, but according to the relationship expert and psychologist, relationships and marriages are not 'ready for the quarantine' and this sudden and major adjustment in lifestyle habits will force couples to spend more time together, and husbands, in particular, will likely find this change too much to bear.
Joro, in his post, maintained that a social experiment is about to be born with this forced quarantine. Staying indoors as couples without any distractions will test the fate of most marriages, and couples will get bored of being around each other so often.
READ ALSO: Relationship Blogger, Joro Olumofin Tells Women The One Thing To Do To Up Their Chances Of Marriage This Year
For men, he says they are not going to handle the situation well because 80% of husbands don't want sex with their wives anymore. He also stated that 90% of husbands can't survive without watching sports, betting on sports and going out at night.
For women, he added that 70% of wives will struggle in terms of holding a decent conversation with their husbands, making three square meals and doing house chores.
The ended the post by stating that the quarantine could actually bring some couples closer.
He wrote:
"The Corona Virus is altering lives around the world. Social distancing & Quarantine are major ways to stop this pandemic.

Fact Remains that A lot of relationships & marriages are not ready for the Quarantine, being indoors with their partners for 30 days or more without their favorite activities.

Most Men are not going to handle this well.
90% of Husbands can't survive without :

1️⃣Watching sports , betting on sports
2️⃣Night outings
3️⃣Side chicks ( for those husbands who cheat)
4️⃣ A lot of husbands don't want to be around their wives for some reason.
5️⃣80% of Husbands don't want sex with their wives anymore. Sex is now a chore
70% of wives are no longer used to :
1️⃣ Making 3 square meals & doing house chores
2️⃣Alot of wives don't know how to hold a decent conversation with their husbands anymore.

It's going to be Like a social experiment for most couples. Staying indoors without any distractions.
By the end of the Quarantine a lot of marriages will be over because they are not used to being together without any extraneous variables. For some their bonds may grow stronger."