Ubi Franklin's Fourth Baby Mama Sides With Him Against Third Baby Mama, Nicola Siyo's Claims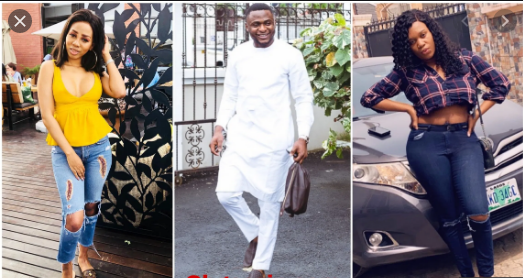 Music executive, Ubi Franklin, is in a war of words with his South African baby mama, Nicola Siyo who happens to also be his third baby mama, but he is not doing it alone.
Ubi's fourth baby mama and the one with whom he had a rockiest relationship until very recently, Sandra Iheuwa has jumped on the train to attempt to put Siyo in her place.
Sandra had in the past fought for Ubi to acknowledge paternity of their child and they had embarrassing exchanges on social media but now she's asking Siyo to understand that Franklin is doing what he can and that there is no blame on him if anything else is lacking.
The whole drama started when the dad-of-four took reposted a video of his son with Nicola, but the mum-of-one who welcomed their son in April 2019, said Ubi has never met with their son but comes online to display affection for him. She mentioned that public performance doesn't raise children.
READ ALSO: Single Mum, Sandra Iheuwa Debates Celebrity Mum, Toyin Lawani's Stance On Blocking Men From Getting Access To Their Kids When a Relationship Turns Sour
The South African who described the father of 4 as an "Instagram daddy of the decade" questioned whether Ubi is aware that their son is turning one, as she wondered what he will say on their son's birthday.
She wrote;
Instagram daddy of the decade ubifranklintriplemg tell me, have you ever met this Shiloh you are busy posting? Do you know he is turning one? Public image does not raise children
The single dad-of-four in his response to Siyo's allegations said he has always met his financial obligation to all his four children, including Shiloh. He said he loves all his children but cannot be there with them physically because of work.
It gets even more complicated when his other baby mama, Sandra Iheuwa, took it upon herself to discredit Siyo's grievances. She made her remarks while responding to Nicola's comment of him never meeting with Shiloh.