Inside Makoko Where Surviving Childbirth Is A Game Of Chance For Pregnant Women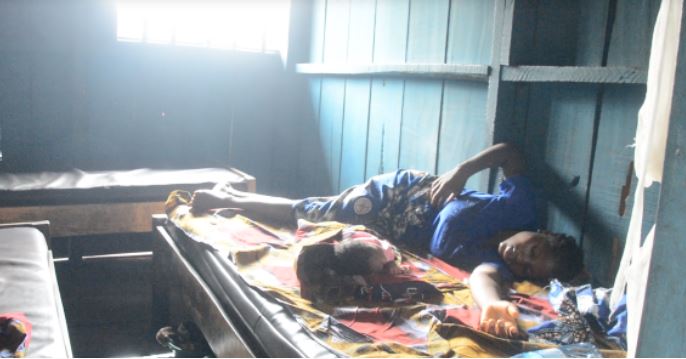 Makoko is a slum neighbourhood across the 3rd Mainland Bridge located on the coast of mainland Lagos. A third of the community is built on stilts along the lagoon and the rest is on the land.
Life in Makoko is a struggle to survive. It is even more precarious for pregnant women, as the probability of surviving childbirth is very slim.
Pregnancy in this fishing and sand dredging community is a perilous experience that has ended in tears for many households.
Speaking in an interview with PUNCH HealthWise, the Baale of Makoko Egun Community, Chief Jeje Aide, disclosed that high maternal deaths have been major experience in the underdeveloped suburban slum. He notes that almost every family in the community has lost someone to pregnancy or childbirth-related causes.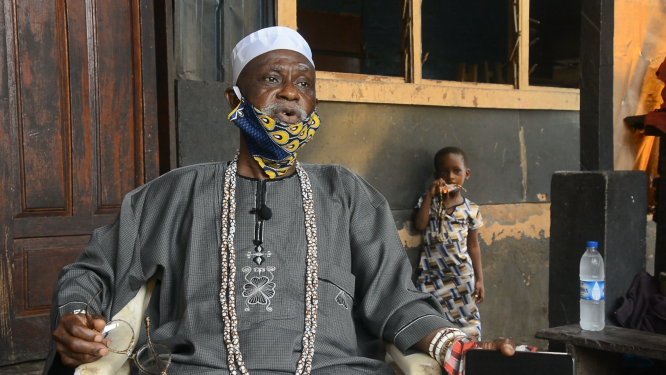 For residents of Makoko, quality healthcare is a luxury they can't afford, but have the belief they have a right to it. With families crammed into shacks dangerously mounted on stilts amid filth, poverty walks on all fours in the place.
Despite financial barrier that limits their access to quality healthcare, they are forced to travel about eight kilometres on Lagos congested roads to get medical care when faced with childbirth emergencies.
In addition, Baale Aide notes that most times, life would have ebbed out of both mother and child before they get to any of the government-owned hospitals located outside their neglected communities.
SEE ALSO: The Village Where Childbirth Is Considered A Taboo Unveiled
With more than 70 per cent of Nigerians living on less than $1 per day, according to a World Bank data, ability to afford health care is nearly nil in this poverty-ridden community; even as the United Nations Children's Fund has recently warned that about 6,800 more maternal deaths could occur in Nigeria in six months, considering how the Coronavirus has disrupted healthcare service delivery.
The World Health Organisation notes that pregnant women, children and the elderly are the most vulnerable during the ongoing COVID-19 pandemic and should have access to prompt medical attention.
Also, Centers for Disease Control and Prevention continues to urge precaution, noting that pregnant women are often more susceptible to infection.
However, Baale Aide laments that all the privileges that should be accorded pregnant women, especially in this COVID-19 era, don't seem to apply to those in Makoko.
He says life for pregnant women before the pandemic had been a nightmare he finds difficult to relive, noting that for years, he had borne the losses stoically. He notes that already, eight women have died during childbirth this year alone, while over 30 deaths were recorded in 2019.
Baale Aide believes the community is entitled to the most basic infrastructure – a well equipped hospital to serve the burgeoning population. But that, for him, is like wishing for the moon.
"The only time we feel government presence is during electioneering campaign. They come with basket full of promises. We have over 500, 000 thousand people here, aside children. In Mainland Local Government, we have the highest number of registered voters. Yet, when it comes to government presence, it is zero," he notes.
The community leader says it is common knowledge that Makoko women often die during childbirth, noting that complaints have been sent to the appropriate authorities. According to the Baale:
"The closest hospital to this place is the Federal Medical Centre, Ebute-Metta and it is always full. We are forced to travel quite a distance, especially with wooden canoe, variously to Island Maternity, Lagos Island Hospital, LUTH and LASUTH."
He notes that the community does not have a functional vehicle or speed boat that can serve as an ambulance during an emergency. He laments:
"Makoko women will continue to die during childbirth unless they can get to hospital in good time. You can imagine paddling for hours across the Lagos Lagoon with a woman in labour. It has cost the lives of our women and babies."
Aside being a community leader, Baale Aide prides himself as a traditional birth attendant and says his lineage is replete with them. He boasts to have taken delivery of all his seven children without experiencing any complication.
The community leader says despite being a traditional birth attendant and having elderly women versed in the profession within Makoko, he sees professional ante-natal and post-natal care as vital. He says:
"I am in my 70s and I had delivered all my seven children at home, using herbs. But now, things have changed due to weather and the type of food we eat. Several challenges come up during childbirth."
ALSO SEE: This Interesting Twitter Debate Between Men And Women On Childbirth Is An Eye-Opener. What Say You?
In the absence of a health facility, Minagan, a floating hospital, fills the void, reveals Baale Aide. From the covered courtyard outside his palace, PUNCH Correspondent was led through alleys between stilt homes to the waterside.
The ride turned out to be a nerve-wracking one inside a wooden canoe that took about five passengers, including the rider.
As the canoe glided through labyrinths of narrow allies towards the Lagoon, it was with utmost caution as clusters of canoes used for fishing and sale of merchandises jostled for space.
With a riding time of 20 minutes atop brackish water filled with moving debris, our correspondent got to the facility.