This Interesting Twitter Debate Between Men And Women On Childbirth Is An Eye-Opener. What Say You?
There's a trending discussion on Twitter regarding women and childbirth, and this debate has led to a lot of shocking revelations.
Some moms took to Twitter to narrate all the complications that childbirth entails and how they do not intend to have many children as a result.
This declaration however did not sit well with some men who queried their intents and referred to them as, "selfish".
One male Twitter user, who goes by the name, Dr. Maxvayshia wrote:
"All the ladies on here saying just 1 child is enough for them because of the stress of childbirth, you know if our mothers had this same attitude, many of you wouldn't even exist today to tweet stuff like that right?"
In response, a lot of women shared stories of women who had died because they pushed their bodies beyond what it could do, with one story standing out, out of many other equally sad birth stories.
Narrating the incident, Vashti wrote:
"When I was doing my internship, a lady died on the operating table because her husband couldn't make up his mind about having her ruptured uterus removed because she's had only female kids. That was his concern… male child. The lady bled out and died."
READ ALSO: Eulogy of a Young Dad Who Lost His Wife After Childbirth Will Leave You In Tears | PHOTOS
Another woman, Ozzy Etomi, a mom-of-1 shared her own harrowing experience after the birth of her child and how people condemned her decision of not wanting more kids. She also added that her memory has been shut down since she gave birth.
"Childbirth is dangerous. Nothing ever goes back to normal. Many near death things occur. We need to stop downplaying it. I still have pelvic girdle pain and people are telling me "It's not fair" to not give my child a sibling. This shop is CLOSED.

Can anyone also address the horrible memory loss that comes with childbirth? Is there a science behind this? Because it's confusing how since giving birth, my memory is completely SHOT."
Sharing her late mom's tragic experience with pregnancy and childbirth, one Modupe wrote:
"My mum's first pregnancy, she had the worst complications. She gave birth to twins and they both died on same day. She still went ahead to have two more, myself and my brother. She got pregnant again and this time, she died of pregnancy complications.

I was 6 but I remember clearly, the pain she was going through, constantly throwing up and all. She had to get admitted till she eventually died."
READ ALSO: English Singer Paloma Faith Speaks on the Terrifying Side of Pregnancy & Childbirth
See screenshots below: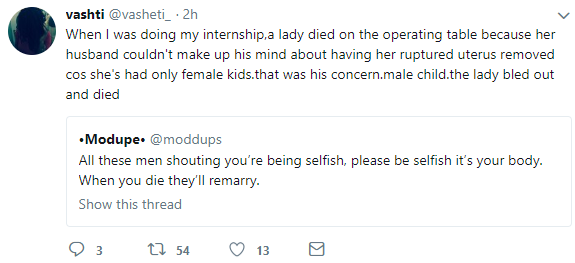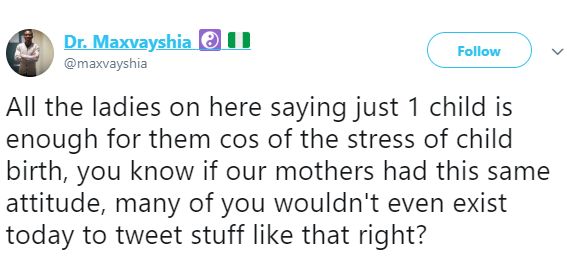 READ ALSO: Moms Who Almost Lost Their Lives During Childbirth Tell Their Harrowing Tales in Honest Confessions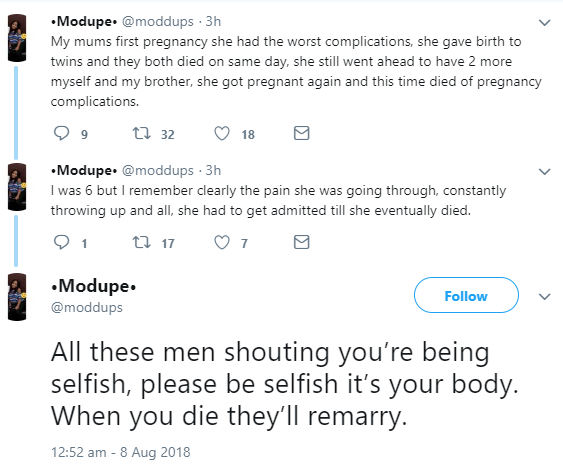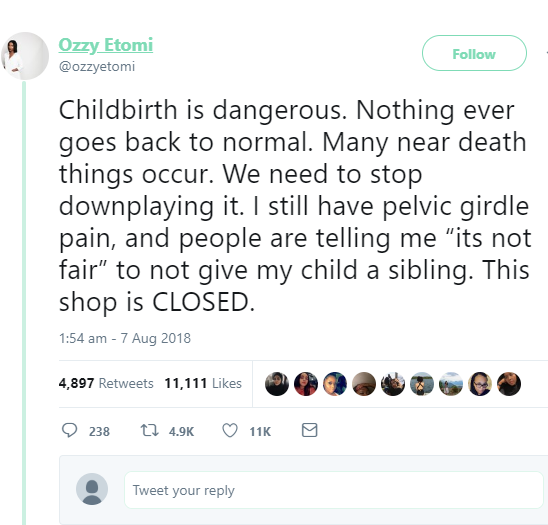 READ ALSO: 8 Unpleasant Things Birthing A Child Could Do To You Down There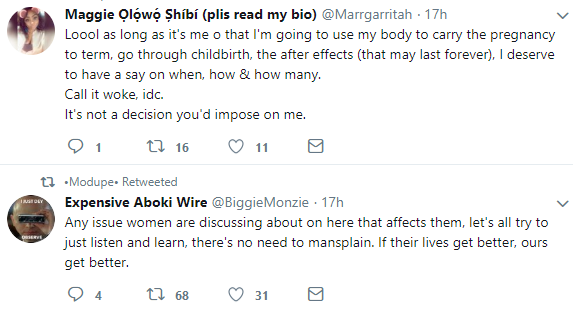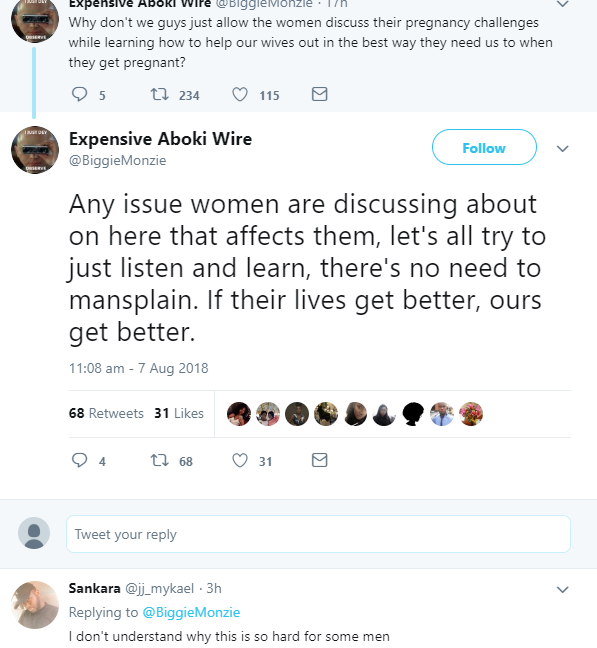 READ ALSO: 'I confused her love and weakness for me, for lack of strength as a woman' – Man, Sean, Pens Glowing Note to His Wife & It's A Must Read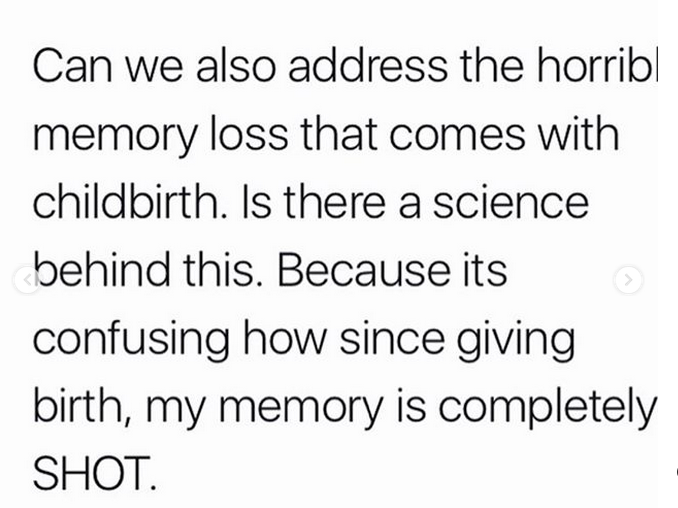 READ ALSO: Serena Williams Speaks On Motherhood & it's Many Complications She's Been Served With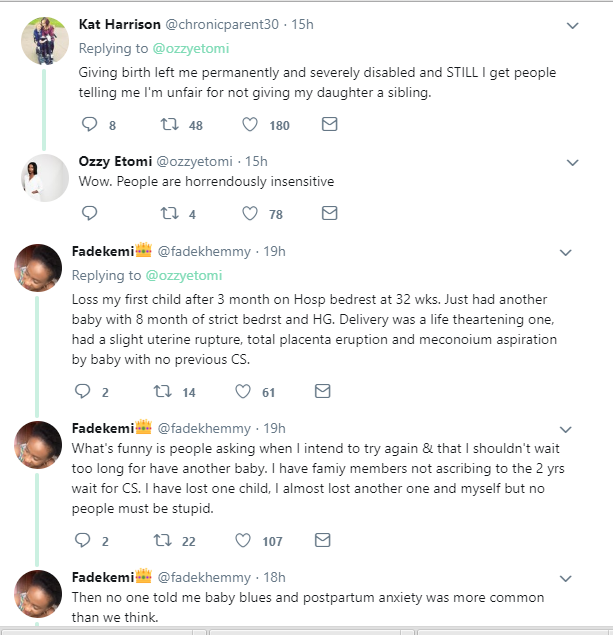 READ ALSO: 1st Time Mom, Misspetite Gives Heart-rending Details about Childbirth