Celebrity Mom, ChaCha Eke Faani & Husband Share Marriage Nuggets As They Mark 7th Wedding Anniversary | WATCH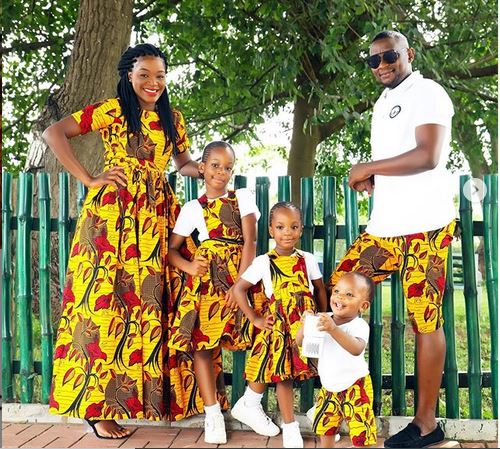 One of Nollywood's sweethearts, Chacha Eke Faani her husband, Austin Faani recently celebrated their 7th wedding anniversary and they have shared the bitter-sweet experiences in their journey.
According to Chacha, she and Austin were best of friends before they got married and that has helped her whenever they had misunderstanding.
The pretty mother of three added that seeing her husband as a friend removes so much pressure from her marriage. Austin concurred saying that husband and wife are more of a title compared to what being friends do in a marriage.
He went on to say that marriage is not for everyone and women should understand that they have the power to control men, hence should not attempt to become men.
Chacha, the Ebonyi State born Thespian took to her Instagram handle to share beautiful family photos a video from their wedding. She wrote,
"7 years ago when Tino asked me to be his wife, I laughed so hard thought he was kidding. Well, 7 years and three children later, I'm still laughing and he clearly wasn't kidding."
READ ALSO: Mom-Of-3, ChaCha Eke Faani Shares, Simple Unorthodox Tips To Snap Back Shortly After Delivery
Chacha Eke and her husband Austin Faani got married in June 2013 and together they have three children, two girls, and a boy.
Watch below…
https://www.instagram.com/p/CA5RBzzA5Cp/
READ ALSO: Power Couple, Pat And Ifeoma Utomi Have These Interesting Things To Say About Their Marriage, Careers, Family & Parenting Skills
https://www.instagram.com/p/CA5N2cOg-6V/
Watch the complete video below…
Happy Anniversary to the Faanis!