Wrong Use Of Face Shields Will Not Protect You Against COVID-19 – NCDC DG, Chikwe Ihekweazu Explains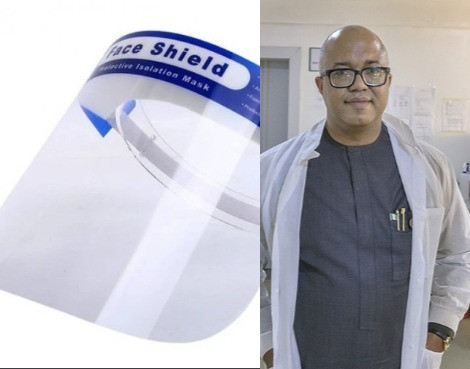 Chikwe Ihekwazu, the Director-General of The Nigeria Center for Disease Control NCDC, has advised against the use of only Face shields as a protection against getting infected by the novel Coronavirus. In recent weeks, many Nigerians have opted to use Face shields instead of the popular face masks.
However, while speaking at the daily briefing of the Presidential Task Force on COVID-19 today June 25, Ihekweazu said from available knowledge, Face shields are not sufficient enough to protect against the virus.
READ ALSO: Which States Within The Country Are COVID-19 Free? NCDC Boss, Chikwe Ihekweazu, Tells Us
He said in addition to Face shields, people should also put on a mask.
"There has been an increasing use of face shield to protect the population from the transmission of COVID19.

Today I would like to advice that face shields are great but they should used in addition to face mask and not in place of face masks.

from what we know at the moment, Face shield is not sufficient to protect ourselves and the population. So we can gradually over the next few days evolve out of face shields and back to masks"
he said.