Experts Describe Ways To Help Children Cope During COVID-19 Crisis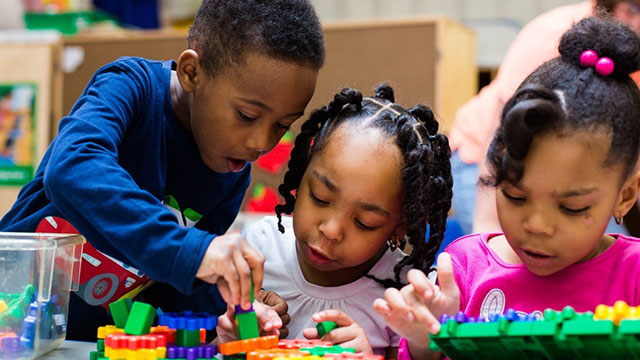 You will recall that in March, the Federal Government announced the shutdown of schools, religious houses and other public places like cinemas, nightclubs and parks to check the spread of the deadly coronavirus pandemic, popularly known as COVID-19.
While some states have reopened some public places like worship centres, schools – perhaps the most frequented places by children – have remained shut, though there are modalities being worked on by the government to reopen them.
In light of this, experts have shared seven ways parents and guardians can assist in helping their children to cope during COVID-19 crisis.
The Babalolas are having difficulty explaining to their two children why they have been kept indoors for the past three months. The kids have been indoors due to the lockdown caused by the COVID-19 pandemic. Mr Femi Babalola told PUNCH in a telephone chat:
"They are longing to return to school and church and play with their friends; they keep complaining they are tired of staying at home. It has really not been easy to explain the situation to them."
With the closure, the Babalolas said it had not been easy parenting the children. Mr Babalola added:
"They want to go outside, so last weekend, after many weeks of staying indoors, we had to drive round the neighbourhood to make them feel like they went out. We bought a cake and drinks to cheer them up. Their faces brightened up a bit after the neighbourhood tour."
Of a truth, as the world battles to contain the spread of the COVID-19 pandemic, children are also facing a crisis they had never seen before. Their schools have been shut down, hence they have been indoors for a long time.
They can't go out to play like they used to; they are also encouraged to keep all the safety directives like not touching their friends, regular hand-washing, among others. Like adults, children are also said to be experiencing unprecedented anxiety, fear, and depression in some cases.
The changes children are also experiencing can be stressful for them because they are among the most vulnerable in times of crisis, said Mercy Corps, a non-profit which responds to emergencies around the world.
With children in lockdown as a result of the closure of schools and public facilities, how to keep them occupied can be challenging. In fact, talking to them about the coronavirus can be difficult.
SEE ALSO: COVID-19: 'Strict' Moms Share Why They're Easing Up On Rules During The Lockdown
A clinical psychologist with Mercy Corps, Dr Carol Dell'Oliver, said it was crucial for parents and caregivers to be equipped to help children understand and communicate what they were going through.
Below are the ways to help kids cope during this period.
Talk to them about COVID-19 crisis
In its tips for dealing with parenting challenges during these times, the United Nations Children's Fund said it was important for parents to talk to their children about the coronavirus crisis. The agency said on unicef.org.:
"Be willing to talk. They would already have heard something. Silence and secrets do not protect children. Honesty and openness do. Think about how much they will understand. You know them best.

"Be open and listen. Allow your child to talk freely. Ask them open questions and find out how much they already know. Always answer their questions truthfully. Think about how old your child is and how much they can understand.

"Your child may be scared or confused. Give them space to share how they are feeling and let them know you are there for them. It is okay not to know the answers. It is fine to say, 'We don't know, but we are working on it; or we don't know, but we think…' Use this as an opportunity to learn something new with your child!

"Explain that COVID-19 has nothing to do with the way someone looks, where they are from, or what language they speak. Tell your child that we can be compassionate to people who are sick and those who are caring for them. Look for stories of people who are working to stop the outbreak and caring for sick people.

"There are a lot of stories going round. Some may not be true. Use trustworthy sites like UNICEF and the World Health Organisation. And check to see if your child is okay. Remind them that you care and that they can talk to you anytime. Then do something fun."
Be aware of children's reactions to crisis
Mercy Corps' Dell'Oliver said that each child was unique in how they responded to frightening events. Thus, it was important for parents to be aware of common children's reactions. She said,
"Some children may become more quiet or withdrawn, while others may become irritable or act out to get more attention. Many kids will begin acting younger by sucking their thumb or clinging to parents. It's important to remember that these are all normal reactions to times of uncertainty and to respond in a calm and caring way.

"Common childhood fears may intensify after a crisis. Kids are often more afraid of the dark and being alone. Sleep problems and physical symptoms such as stomach aches and headaches become more frequent, especially for younger children who cannot verbalise their feelings. You can help children soothe themselves by reading stories, playing gentle music, giving back rubs, and serving comfort foods. They need to be reassured with both words and hugs."
Because children might feel vulnerable and overwhelmed, Dell'Oliver said it was important to initially focus on being protective and offering children physical comforts such as blankets, their favourite foods, and calming activities to restore their sense of security.
She added that spending extra time together as a family could be a refuge for children in times of uncertainty.
SEE ALSO: CDC: Why Kids Under 2 Don't Need Face Masks
Limit their exposure to news
A paediatrician at a private hospital in Ibadan, Oyo State, Dr Busola Olaniyan, said it was important to control how much news children absorbed during this crisis. She told PUNCH:
"Parents should be cautioned not to make their children watch too much news, especially on TV. Sounds and images from news reports might be too graphic for children and make them internalise the trauma even more.

"Too much video news can create more panic and anxiety among children such as it does for many adults. We should not allow children to feel unnecessarily depressed, so we should limit their access to social media and news channels as there is a lot of information and it can be overwhelming."
Monitor their behaviour and inspire them
Dell'Oliver said while it was normal for children's behaviour to change in response to a crisis, symptoms of stress could become problematic if they lingered.
"Simply keep an eye on changes in their sleeping, eating, playing, studying and socialising; if there are no improvements over time, reach out to a professional for help," she said, adding that parents should learn to inspire their children.
"Kids need to rediscover a sense of personal empowerment and resilience after an event much out of their control. Help them direct their feelings constructively and consider what they can do to help others. One way kids can help is through supporting local and global organisations providing relief during this crisis.

"By starting a fundraiser, they can share their voice and join a powerful force for good. Having them start a fundraiser, write a card or volunteer along with family not only gives them something positive to focus on but sets the tone for giving back through anything life brings."
Teach them at home
Although many schools have taken to online learning, it is still encouraged to teach children at home, with parents acting as teachers. A Lagos-based educationist, Mrs Victoria Ajayi, said:
"Have a schedule for them every day; there should be time for work as well as time for play. Get the children lots of reading materials and if parents are not busy, they can teach their children. It is important to refresh their memories of what they have learnt in school lest they forget everything."
For parents working from home, UNICEF noted that teaching children at home might be challenging, though it did not mean it was impossible. UNICEF advised:
"If you are working from home, it may feel like a juggling motion keeping the kids occupied and meeting work commitments. Speak to your employer about flexible hours so that you can take time out to be with the kids, especially if they are younger children. Establish a routine that helps you and your children have a positive structure for the day.

"Allow for flexibility, as your child may want to do something else. If you live with your partner, it is important to share the workload with each other, if they too are working from home.

Try to work alongside each other and perhaps sharing the load when home-schooling the children. If you have young children who are still resting or napping through the day, use that time to do the more complex work tasks so that you have time to focus."
SEE ALSO: How Observant Neighbours Helped Uncover Child Sexual Abuse During Lockdown
Let them have fun
According to UNICEF, play is every child's natural form of communicating and processing events. They can tell stories about what they heard and how they felt, even if they don't fully comprehend it. It's also a healthy distraction from difficult circumstances and provides an outlet to relieve pent-up energy and stress.
"Build in self-care and if you feel you need some time, take a break. As this is an isolating time, looking after your well-being and emotional health is necessary. If you have a garden, let them have some time to run around and if you don't have access to a garden, open the windows for plenty of fresh air.

"Does your child love dancing? This is a great way for the whole family to have fun and get active. Ensure that your children have active time. There are many resources available that they can do. As long as it is 30 to 60 minutes of active time and they enjoy the activity, this is the most essential thing," the agency said.
In addition, UNICEF asked parents to encourage their children to think of activities they could do as exercise while avoiding contact with people. The agency recommended activities like jumping and running in circles for children.
Manage their anxieties
UNICEF said it could be difficult for parents to stay strong for their children when they too were looking for support. It said,
"If your children are feeling anxious and you want to speak to them about their feelings, using social stories can be helpful. Social stories are visual prompts that tell a story that is specific to their needs.

"Reassure your child as much as possible to put their trust in you as their parent and that as a family, you will get through this. If you have young children, singing songs can help ease anxieties and help with their cognitive development."