Nigerian Poet, Ojochide, Shares Story Of How Her Unemployed Father Killed The Dreams Of Her Mother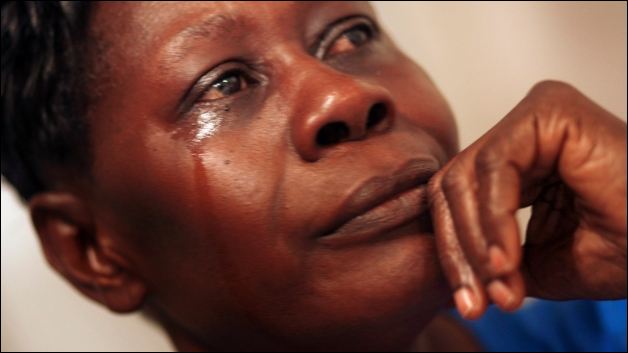 Many Nigerians online are saying it is an all-too-familiar reality after a Nigerian poet shared the story of how her father who she described as "broke and unemployed" killed her mother's dream of owning a school. Ojochide, who took to her  Twitter handle @DaughterAngela, to share her story said her father ruined her mum's efforts at succeeding even though he had no ambition himself.
According to the poet,  sometime in 1999, a man offered her mother who was a headmistress in a government school, 10 rooms to start her own private school but her father's insecurity caused her struggling mum to pass over the offer.
READ ALSO: Maryam Sanda: Nigerian Lawyer, Chidi Ogudu Tells Polygamous Men Who Want To Avoid Getting Killed By Their Wives What To Do
The beneficiary of the offer her mother declined went ahead to build his dream and excel on the back of that singular opportunity, something
Her tweets read: 
In 1999, a man met my mom and told her that his 10 single rooms weren't renting and that since my mum was a headmistress in govt school, she could start a private school.

Excitedly my mom told my dad and the fool said what does my mom have with the man that he is giving her 10 Rooms to start a school? Broken in heart and spirit my mom told our lesson teacher and he started a lesson there. My elder sister and I were the first children he started teaching in Nursery school.

I wrote my Waec in this my lesson teacher school he started from the 10 rooms

My mom sees this lesson teacher schools and say that was my dream.
The 10 rooms are still there and renting! But that opportunity was lost because my broke and unemployed dad couldn't see past misogyny to help my mom open a school

He would have been the cashier there! Or secetary! He would have taught children like the lesson teacher and make firm a solid business that we would have been the first people to ever do in that location.

Instead he went from bank to bank looking for a job he never got hating my mom for suggesting.

He died in his sleep after he started politics and won the primaries for an LGA chairman position"
See a screenshot of the poet's post below: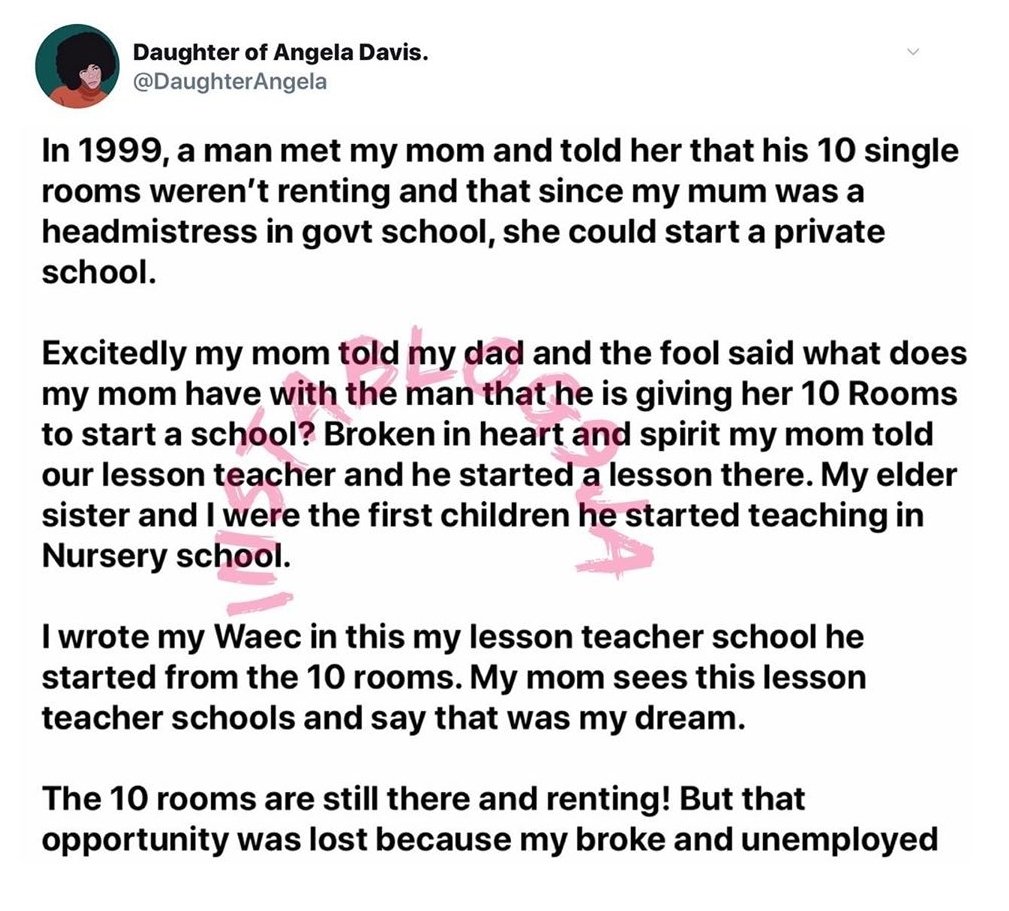 Meanwhile many Nigerians online say her experience isn't quite unique from what they saw with their own parents.  What are your thoughts?